Guest Post by: Jan Hase CEO and Founder of Wunderflats.
Wunderflats is a Berlin-based startup and the foremost authority on furnished, temporary accommodation for international and domestic workers and students. In addition to this guest post, Jan has spoken to Bunch about his top tips for giving feedback while remote.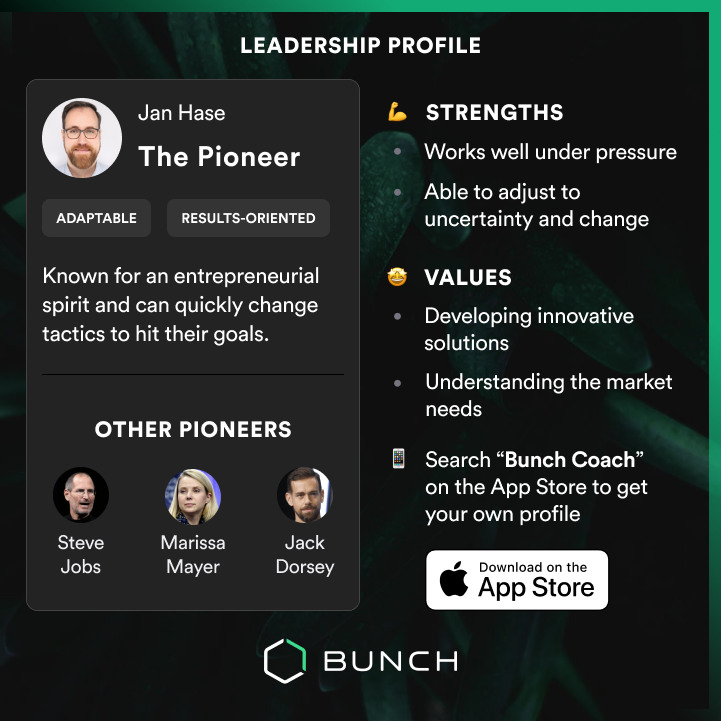 ---
One of the most important things I need to take care of is that my energy level is exactly where it has to be. It chills when it can and it delivers when it has to deliver. Most activities don't need a lot of attention or energy.

Here are my general principles for keeping my energy (and my team's energy) balanced.

Make sure the fun bits outweigh the rest.

Every job consists of parts that are more or less fun. If there's a long phase of energy-draining tasks, make sure to balance them with hobbies, your partner, after-work beers, or adventures.

Understand your cycles (and your team's).

Energy levels are never stable. There can be no up, without downs. I definitely have daily cycles and weekly cycles and I'm trying to understand the waves beyond. They seem tightly connected to vacation, fundraising, and direction (do I know why I am doing this?).

Don't forget your team has a private life.

Energy levels at work are connected to private life. You cannot run from your private life by working more. In intense times, both either lift me up or down. In regular times, they can balance a bit – but usually, they don't.

Protect the first 20-30 minutes of your day.

The first 20-30 minutes of my day decide which mood I will be in. If I instantly check emails and answer them, I usually have this running feeling the whole day. If I check social media, I crave more distractions. The best solution for me so far is either doing nothing (meditate), clean something, or do a 7-minute workout.

Celebrate your wins every day.

After working too intensely for too long make sure to celebrate somehow. For me, it's having a beer with friends, reading during my usual work hours, or taking the weekend off in the countryside of Brandenburg.

Remember the cliché…

It's a marathon, not a sprint. Blah blah blah – but it's true. Being overworked makes private life bad and this lowers the threshold for becoming overworked. A body of age 30 works differently compared to 25. (Trying to handle this right now).

Create mental distance from work.

Mental distance (from the business) works as an energy shot. For me, doing stuff regularly makes this more efficient. E.g. weekend trips to the same place or playing squash 2x a week.

Get enough sleep.

Everything takes longer if you don't sleep enough. I also become more ignorant of others' feelings if I don't sleep enough.

Energize yourself with what works.

The more whitespace in my calendar, the more energy I have. This seems to be most specific to me because it's completely the opposite for my co-founder. Nutrition matters. I need to eat regularly and diversely. Doesn't mean I eat healthily, just that I will have everything in what I eat. Energy drinks, e.g. too much coffee decrease my overall energy level and make me unstable. For me, this seems to get worse with age.

Support team bonding.

I would usually try to fill the vacation gaps with moving people closer together. Like doing a team event, group work, interdepartmental feedback loops, blind lunches, discussing some long-term thoughts, or moving around and talking with employees about their private life.

Remember that low energy is usually temporary.

It's vacation season, it's damn hot, the air in Berlin is bad and after everyone picked up their social life it seems like corona is killing it again. People seem to let go and behave more and more like we are going back to normal, but we are far away from normal – it's energy-draining or makes people repress thoughts, needs, feelings.

While I hope that it was applicable to you, this list is talking to myself, too. We all need reminders now and then.
Lead on.

---
Like getting leadership hacks like this post from Jan? Here's a tip on keeping your and your team's energy high from the Bunch, the AI Leadership Coach: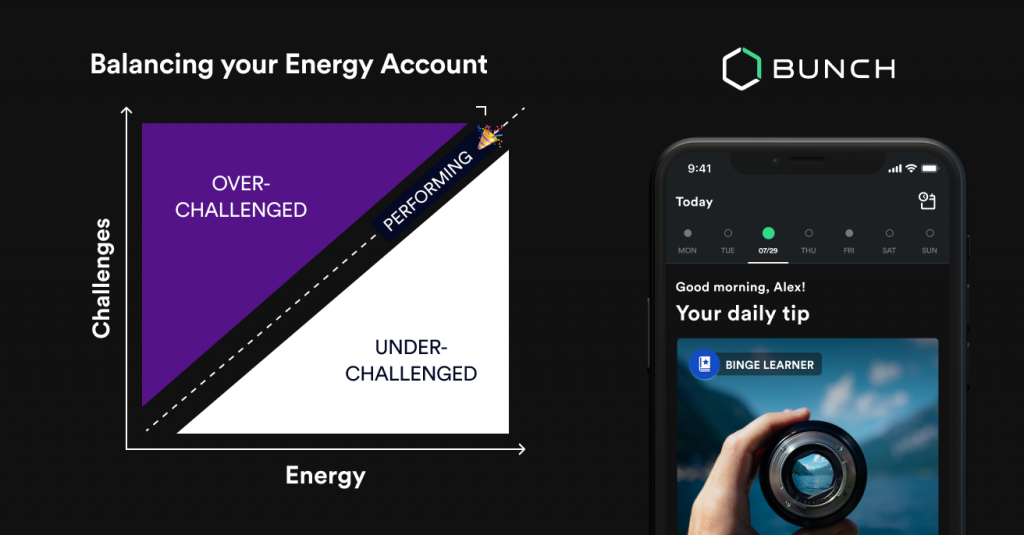 ---