What kind of data does Bunch process?
Bunch connects to your company's Slack account in order to give you key insights into how your team works. However, we only process a small subset of the data you give to Slack.

The analytics you see on your Bunch dashboard are based on the vocabulary used by your team and their Slack usage patterns in public channels only. We do not process direct messages between employees, private conversations or customer communications.
It's also worth noting that when Bunch analyzes Slack activity, all data is immediately anonymized. No human ever sees your data; and it's automatically discarded immediately after being processed by our AI. This allows us to provide analytics on an aggregate level, while protecting the privacy of individuals.
Does Bunch store any data?
After we process data, we only store information that we absolutely need to provide our service, which is limited to the output of our AI's analysis. For example, we store your KPIs related to customer-orientation, collaboration, and idea flow.
There are several kinds of information that we are careful not to store. For example:
- We never store the actual content of your messages. We don't know anything about your strategy, plans, or projects.
- We never store personal information about employees based on their Slack activity (we don't even know their names).
- We never store any information about your customers.
- We never store files that you share on Slack.
Your data is stored securely with Amazon Web Services, the world's leading Cloud Storage provider (also used by companies like SAP, Intuit, Atlassian, NASDAQ, and the CDC). Our servers are protected by 24/7 on-premise security guards, video surveillance, and are located in secure locked-down areas (accessible only with biometric identification verification).
These servers are physically located in the EU.
How and where is data stored?
Yes, even for customers based outside of the EU. We believe that GDPR is an important step in protecting the fundamental right to privacy. It also raises the bar for data protection, security and compliance in the industry. For more information, feel free to check out our Privacy Policy and Legal Notice.
All your data will be automatically deleted within 60 days of your subscription ending.
What happens to my data if I cancel my account?
Yes, we're here to help! Details on architecture, encryption and data privacy flow are available on request. Just send an email to data-[email protected] to get in touch with our CTO.

I have more questions, can you help me?
Sign up for early access to start getting real-time people insights.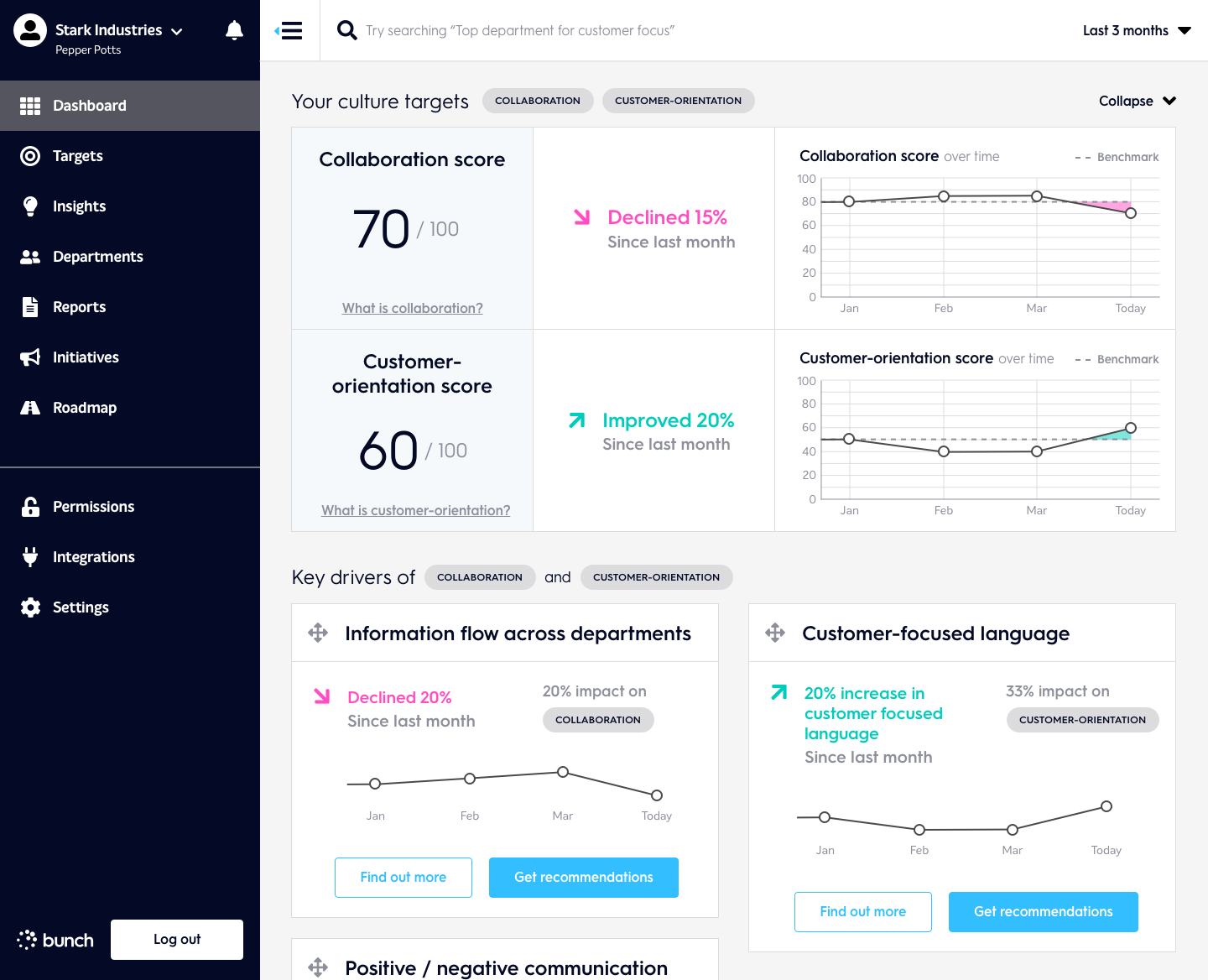 ALL RIGHTS RESERVED. © BUNCH.AI