A podcast for progressive leaders and teams
Learn from the best and become a better leader
The Teams at Work podcast will help you discover cutting-edge best practices for how to build a high-performance team. We feature leaders at hyper-growth companies and discuss the future of work, remote practices, leadership, and culture.
Our guest today is Olivier Bonnet—though he'll also accept "Oliver"—currently CTO of BlaBlaCar in Paris. Getting his hands dirty with engineering work first and then moving onto leadership roles, Olivier jumped into his tech career at Apple and then spent 12 years there in the US soaking up some of the world's best engineering secrets.
This is a rich episode where Olivier shares what it's like to work in a variety of environments—from the USA to Europe, or large companies like Apple vs. high-growth scale-ups like BlaBlaCar.
We dug into his personal leadership style, which is a great example of the classic principle "lead by example." Olivier is a master of "walking the talk" so we're excited to share his highly actionable leadership advice with you!
-------
Connect with Olivier on LinkedIn here.
Become a better leader in 2 minutes a day with BUNCH, the AI Leadership Coach. Download it free here or by searching "bunch coach" in the Apple App Store.
Follow BUNCH on Twitter: @bunch_HQ or subscribe to our newsletter The Weekly Briefing on Substack for more frameworks and resources
Things you learn in this episode:
What's it's like to work in high-performance tech environments in both the US and Europe

What are the tactical day-to-day differences between large companies and high-growth, scale-up ones

How to lead a 200+ people engineering team

How teamwork and collaboration have impact in a fast-changing world


Our guest today is Ellen Wong, an expert in managing people and the Director of Engineering at Calm.
In this episode, we explored Ellen's management path from senior engineer to managing director. We also discussed what it really means to lead by influence—something people talk about a lot but don't really explain.
Ellen breaks down several of her recommendations to leading folks senior to her, how she builds trust with a new team, and what leading by influence means to her.
Connect with Ellen on LinkedIn to discuss her ideas further.
Become a better leader in 2 minutes a day with BUNCH, the AI Leadership Coach. Download it free on the App Store by searching "bunch coach."
Follow BUNCH on Twitter: @bunch_HQ or subscribe to our newsletter The Weekly Briefing on Substack for more frameworks and resources
Things you learn in this episode:
What it means to truly lead by influence

How to lead people more senior than you

Using vulnerability to inspire others

How to enable and empower others to lead, too!


Veteran software developer and engineer James Trunk has had a long and notable career, starting at the tender age of 19 in his first internship, up until now, where he currently works as Head of Engineering at Znipe, while also transitioning into a new leg in his career as VP of Engineering at Griffin.
Join Darja and Anthony as they chat with James and discuss about the most notable parts of his career, sharing anecdotes and important insights in his journey that took him from software development, to his first gig as an inexperienced team leader, and eventually to his current role, where he uses his unique approach to management to build effective engineering teams to tackle any challenge.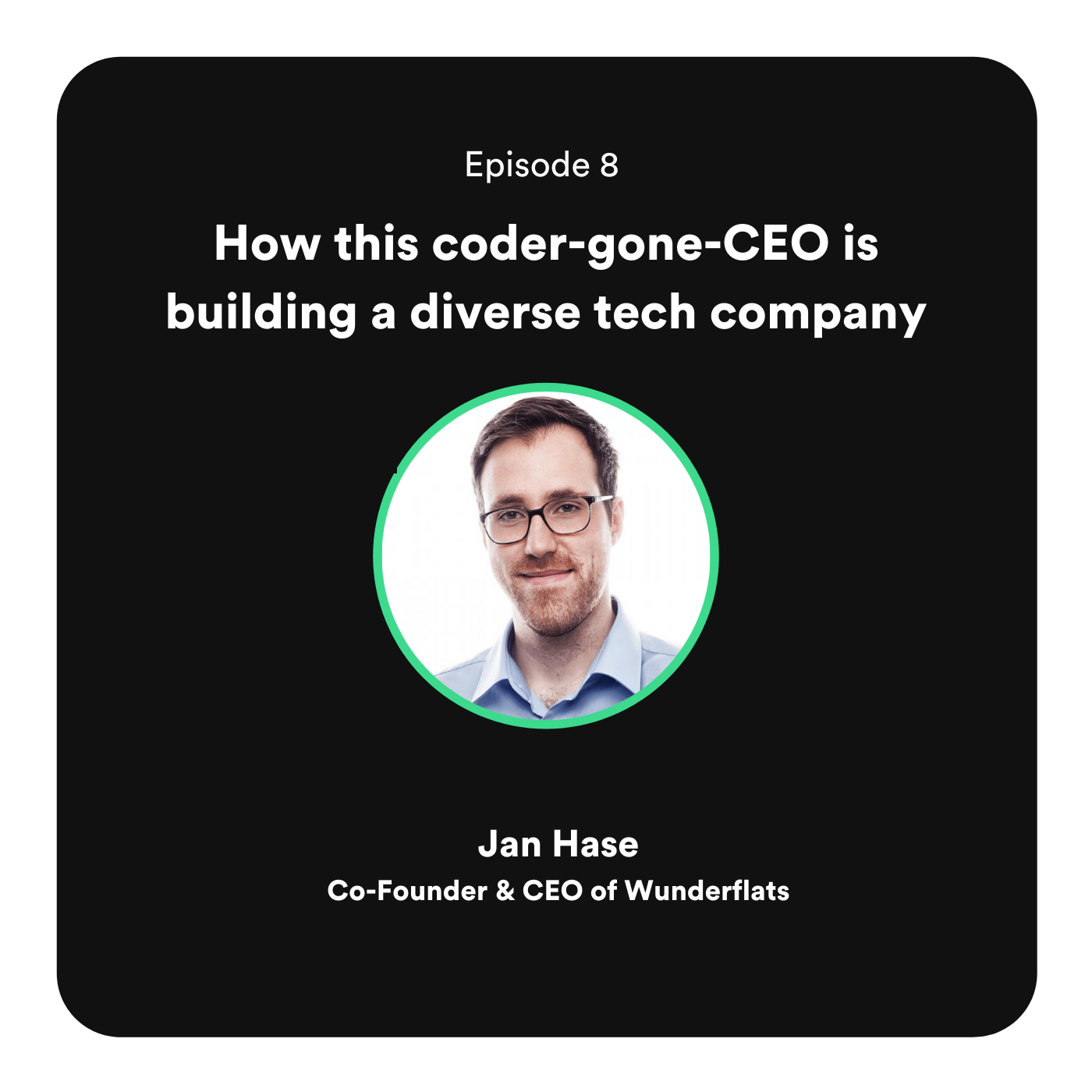 Jan Hase started his career as a coder and now finds himself as co-founder and CEO of Wunderflats.
His company is on a mission to make housing more accessible and less discriminatory all while building a diverse team that serves a diverse market.
In this episode of lessons learned, Jan shares the fuckups and aha moments from building a diverse tech team. Tune in to hear how you can leverage similar tactics to build more diversity into your team, too!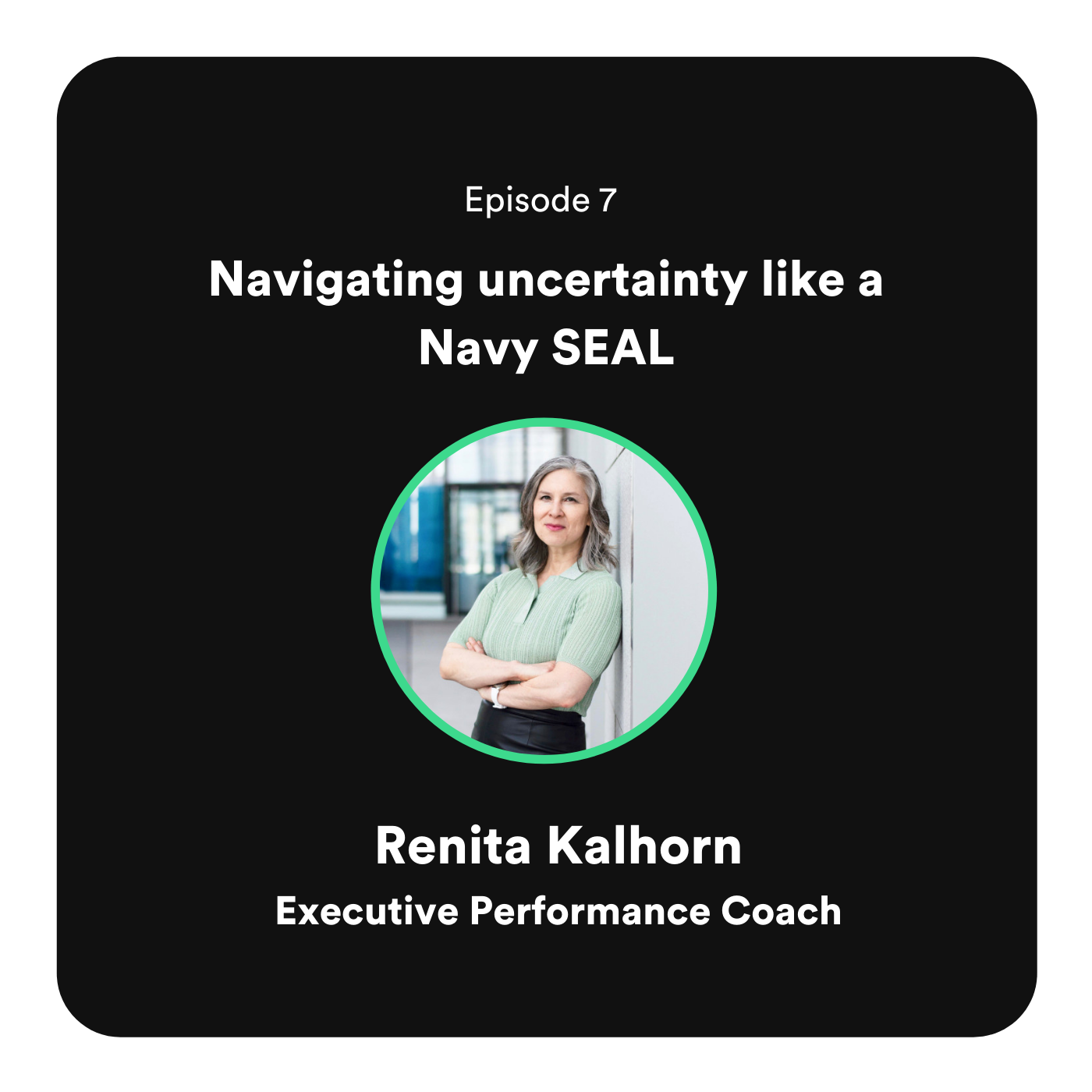 Renita Kalhorn is an Executive Performance Coach who has been coaching leaders for the last 14 years. She's a mental trainer for the Navy Seals RDAC, has an MBA from INSEAD, and mentors startup founders and corporate executives alike. We talked about the new leadership landscape, the VUCA world we're living in, and what it takes to succeed in this environment - so you won't become anyone's bad boss story.
Things you'll learn in this episode:
Overcome volatility by making things concrete


Counter uncertainty with daily rituals


Unravel complexity with common sense


Give ambiguity the boot with clear de-briefs


Karl Alomar is Managing Partner at M13, a US-based VC that's invested in companies like Lyft, Pinterest, Daily Harvest and Capsule. A 2-time founder himself, Karl has worked with many young tech companies and helped build Digital Ocean from the ground up as COO - ultimately reaching 500+ employees and $200M in revenue. In this episode, Karl shares stories and learnings from leading companies through 2 different economic crises in 2000 and 2008, and shines some hope and optimism on the current global crisis.

Things you'll learn in this episode:
How to communicate tough decisions and motivate your team

Why it's important to see both play both "offense and defense" in a crisis situation




The impact of the current global crisis on startups


Alex Weber is Chief Growth Officer at N26, the unicorn digital bank with an ambition to change the way banking is done around the world. In this episode, Alex reflects on his 6 year journey at N26, and the lessons learned while going from an Entrepreneur in Residence at a tiny startup to a C-level executive at a 1500 person company.
Things you'll learn in this episode:
The keys to creating a successful team


How to grow fast enough as an individual to keep pace with a hyper-growth company


Why being able "unplug" makes you more effective



Liz Daldalian is Head of Business Operations at Truffle Suite, a 100% remote team building "sweet tools for smart contracts". In this episode, Liz shares practical tips for how to overcome those usual challenges that tend to get amplified when you're running remote: from building trust and connection in the team, to coordinating work, and navigating tough conversations. Running a remote team yourself?
Things you learn in this episode:
Rituals to help remote team members feel included

Quick tips for how to communicate better on Slack

How to coordinate work effectively with a remote team





Dizzy Smith, VP Engineering of Packet, shares his amazing insights from his 15+ year career in engineering about culture building, communication structures and diverse leadership in distributed teams.
Things you learn in this episode:
How to set up a great structure of communication to ensure great collaboration

How to build a diverse organization by picking a diverse leadership team

How to decide between an engineering specialist or management role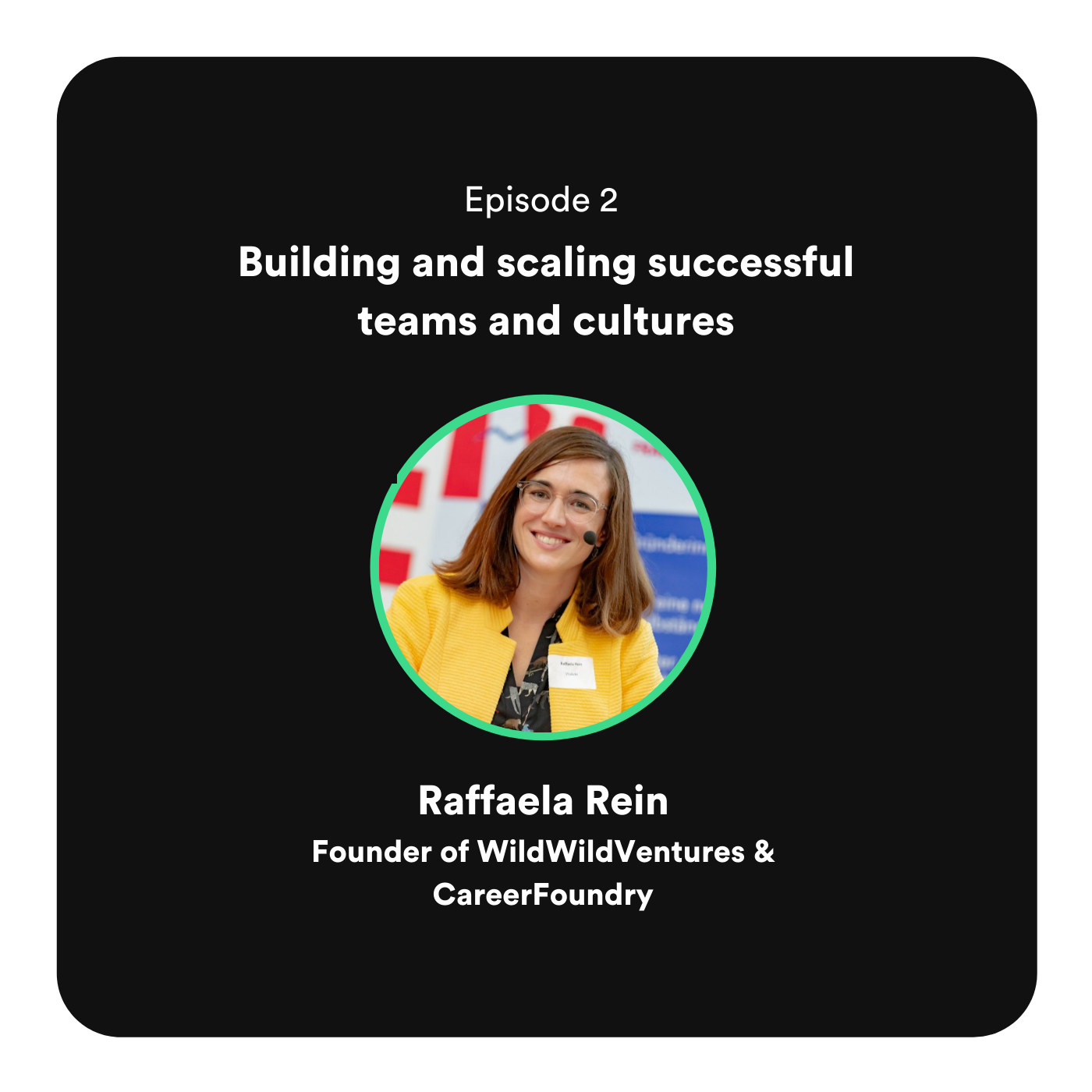 Raffaela Rein, the founder of WildWildVentures, Vitalute, and CareerFoundry, was named amongst the Top 50 Women in Tech by Forbes. In this episode, she shared her insights on building and scaling successful teams and cultures.
Things you learn in this episode:
Why building a culture entirely free of management does not necessarily create the best outcomes

How to build team culture the design way

How to create a cohesive culture in remote-first teams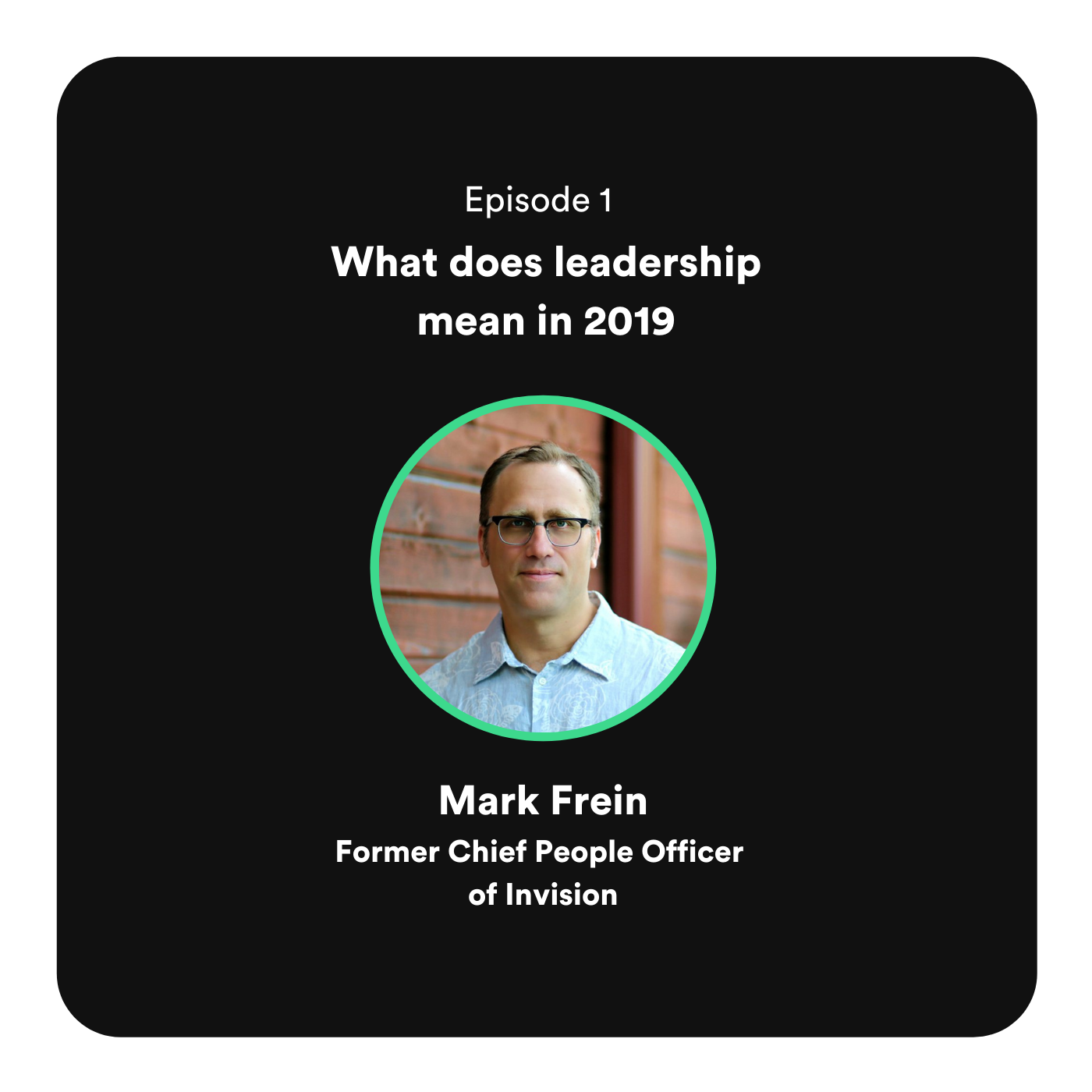 Together with Mark Frein, the former CPO at InVision and now CPO at Lamda School, the host Darja Gutnick (Co-founder and CEO at Bunch) uncovers behaviors that make leaders successful in 2019.
Things you learn in this episode:
What makes leaders successful today in comparison to the previous decade

Which behaviors make leaders successful in the fast-paced, ever-changing technology sector

Which leadership behaviors matter in distributed companies and teams


ALL RIGHTS RESERVED. © BUNCH.AI