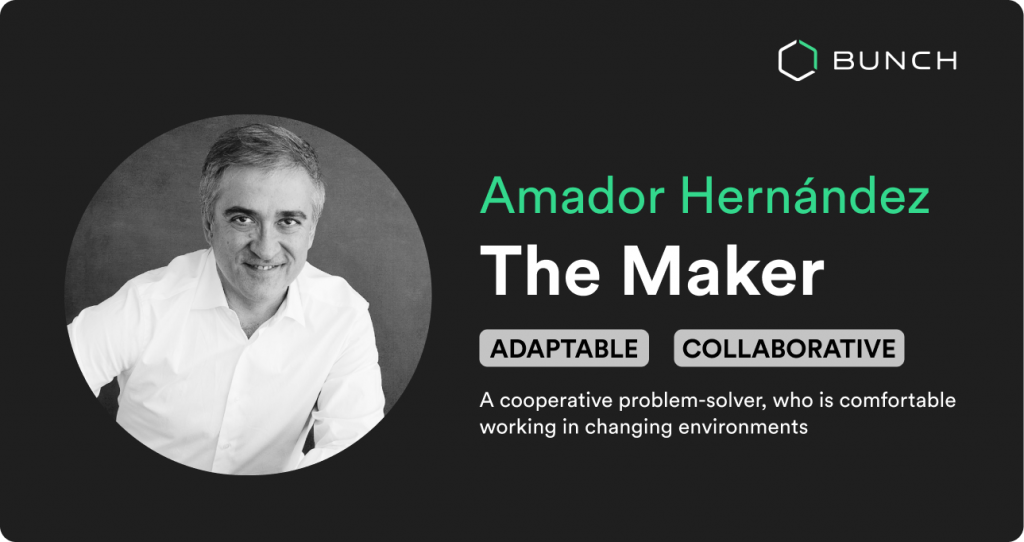 Amador didn't wake up a CTO this morning because of luck. It's been a long journey of learning, failing, and growing – part of which, he's done with Bunch! Amador was our first leader to reach 1,000 points in the app and complete all of the badges. 🤩 We sat down with this super-user and asked him to share his philosophies on leadership.
On becoming a manager
When I was a student, I got a university job. I was the last monkey in the line for that job – the bottom of the chain. I remember thinking to myself, "someday, I want to be a manager and lead people." But now that I'm a leader, I sometimes wish I could be the last monkey again.
As a leader, you're accountable for the people on your team. Not just their work, but creating the best environment possible and taking care of them. When someone underperforms, that's on you. That's your failure. Once you admit failure and adopt a humble mindset, you can start to improve. There's always something you can improve. I cannot underscore enough that humility is the first step on the path to great leadership.
How to make time to learn on a busy schedule
I try to improve every day. I don't feel like I have one weakness, but many! And I deeply believe that you can always improve in any area – to be helpful to others we have to give our best. I've always carried this mentality, so when Anthony asked me to give Bunch a go, it seemed like a good fit.
Bunch showed me that I was already doing the right things, but it gave me the proper frameworks I needed to understand in a better way how to execute on my knowledge. And it also provides some new information that I haven't discovered yet.
At the end of the day, the only resource you really have in life is time. When I realized this, it became more important to me to make the most of every moment. I don't waste time on stupid things like repeating the same mistakes over and over. I try to treat things like I only have one shot.  But that means you need to be organized, have priorities, know how you want to use your time. In my opinion, the best way to use it is to improve every day. So I put time to learn it in my calendar like any other task, and I make it happen. 
How to build strong habits
I used to review my agenda in advance and try to do some administrative work. Now, once I arrive at the office, I make my coffee and say "hello" to everyone and have some easy conversations.
And then meetings start…
Building a habit is hard but you have to be humble enough to admit that you can always improve. Put the team first, take your time to think about your own performance and your own behavior. As AC/DC said, "It's a long way to the top if you wanna rock and roll."
Check out Amador's favorite tips: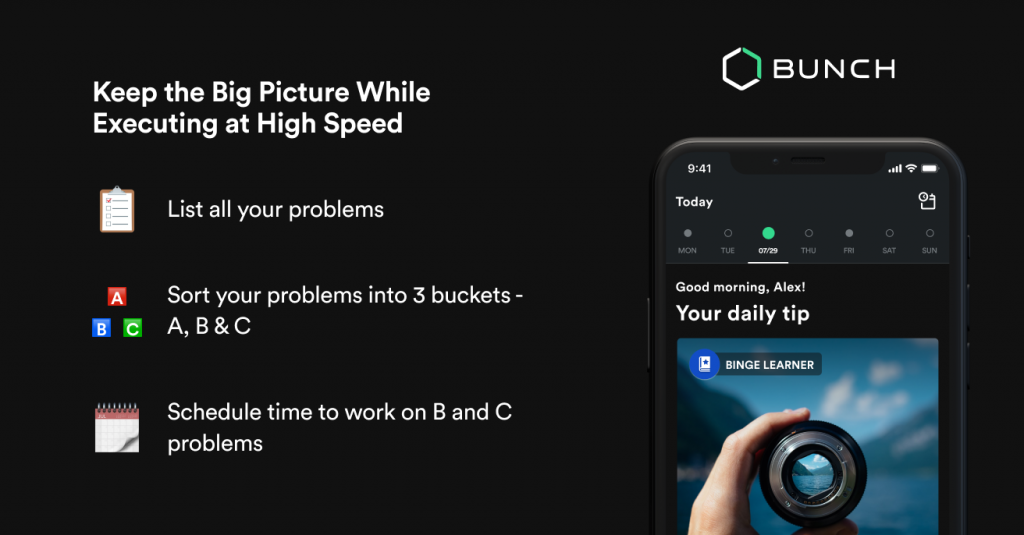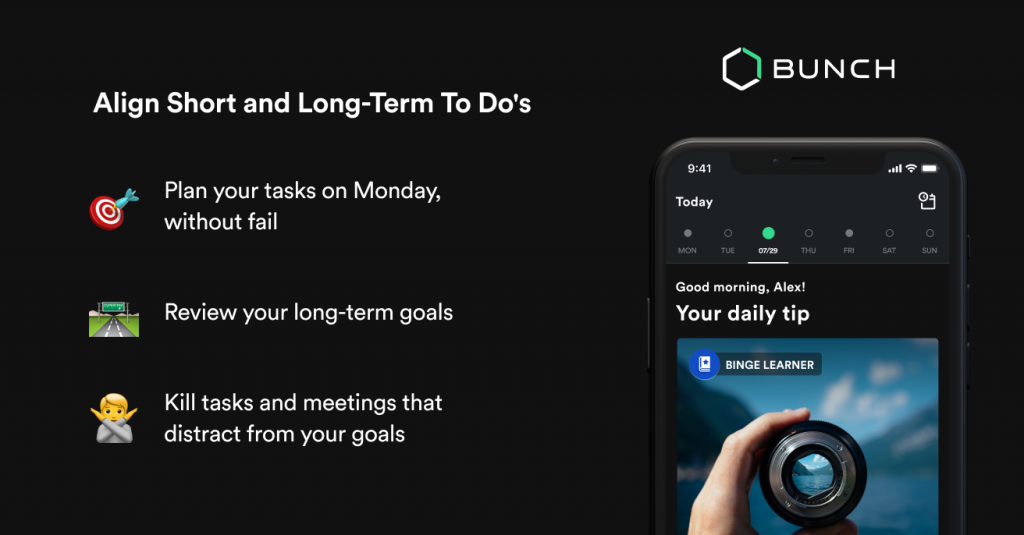 ---
Ready to level-up on leadership like Amador?
Download the Bunch app and start growing in just 2 minutes a day!

---
More about Amador and Oryon Universal
At Oryon Universal, we work with startups, investors and corporations. It is a challenging project because we work across multiple areas: if you are a startup we can help you to create it and build the best solution, and look for the proper investor. If you are a corporation that wants to develop something out from the corporate umbrella we can search for the proper startup or create one to develop the project. And if you are an investor, we can guide you to invest in the right startup. As a CTO, I can help to create proper tech solutions for every business need, no matter if it is a startup, a corporation, or an investor. It is a 360-degrees solution (but it's a lot of work!)