Patrick Lencioni is a pioneer for organizational health, renowned speaker and author of 11 best-selling books. Patrick teaches that organizational health is directly linked to, and dependent on, the quality of leadership. We'd have to agree.
---
Get better at building trust in just 2-minutes a day in the Bunch leadership coach, featuring tips from Patrick and other inspiring leaders.
---
Patrick says there are 2 main types of trust that leaders can develop with teams – predictive trust and vulnerability-based trust.
In predictive trust, we predict each other's behaviors based on our interactions over time. But vulnerability-based trust – where we are "emotionally naked" with each other – is best for a team. It sounds like:
"I don't know the answer"
"I'm sorry – I did something wrong"
"I made a mistake"
"Can you teach me how to be like you?"
Vulnerability-based trust is about being completely vulnerable with each other from the start. By now, you've likely heard all about the importance of vulnerability. It's the foundational behavior in Patrick's framework, and research from the likes of our favorite female vulnerability expert: Brené Brown, who featured in last week's briefing.
The only way to truly achieve trust is if the leader goes first and takes a leap of faith. At the end of the day, teams take cues from the leader. To help you try this, we've broken down Patrick's framework.
Patrick says, "Trust lies at the heart of a great team, and a leader must set the stage for that trust by being genuinely vulnerable with his or her team members."
One easy way leaders can implement vulnerability-based trust is to ask for help – honestly. This means opening up, no matter how icky it feels, and leading with courage and candor.
---
Get better at building trust in just 2-minutes a day with tips from Patrick and other inspiring leaders.
---
Here's how leaders can develop vulnerability-based trust
First, choose your moment to get vulnerable
This can take place in a 1-on-1 meeting, Zoom, or your daily stand-up – ideally the more open and exposed, the better. This is to show others that it is OK to lower your emotional wall in the workplace. This gives the signal to your team that you trust them with this more sensitive information, and in reverse, they can trust you.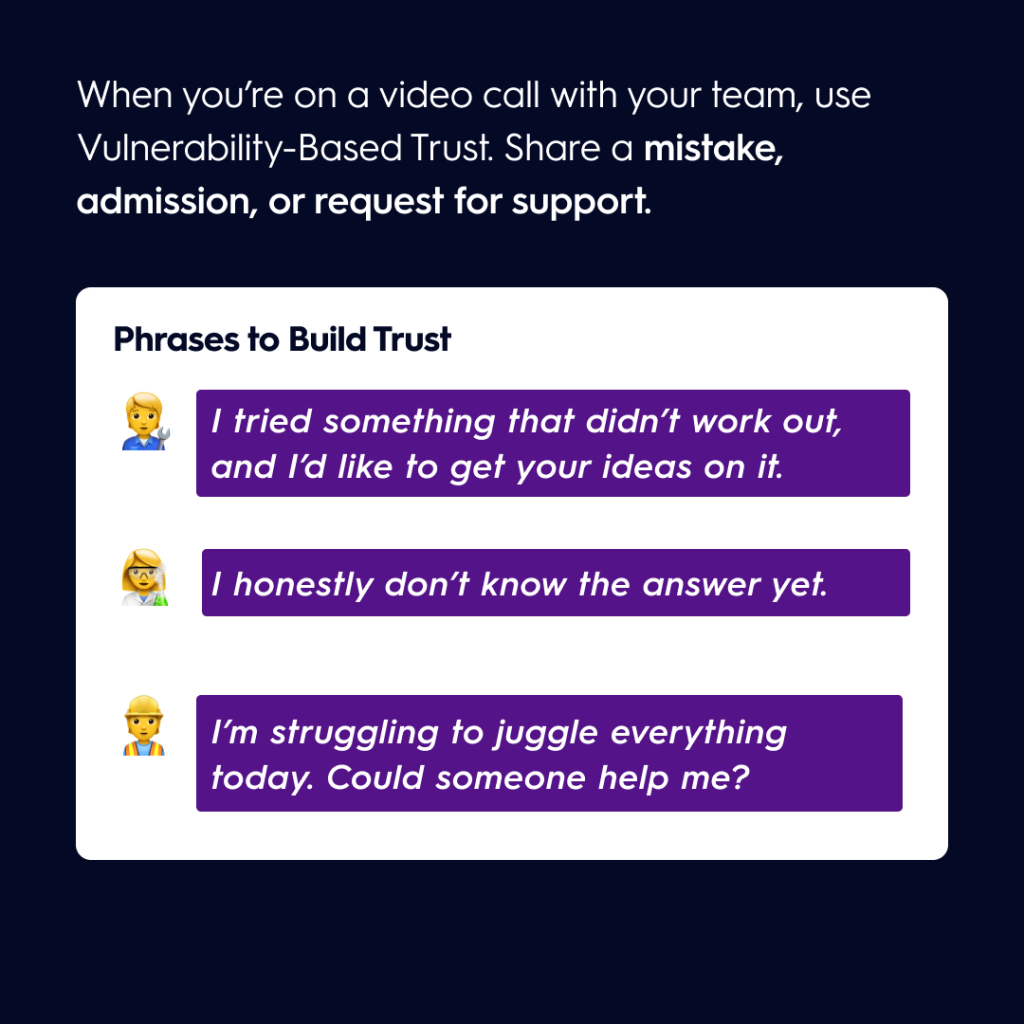 The key is, as Patrick explains, to be honest, and vulnerable with not only your peers but with everyone in the room.
Watch Patrick tell a (very funny) story about a famous CEO shutting down an employee being vulnerable in this video. The negative impact of doing so told the team that they too would be shut down if they showed vulnerability. As a result, he lost all trust.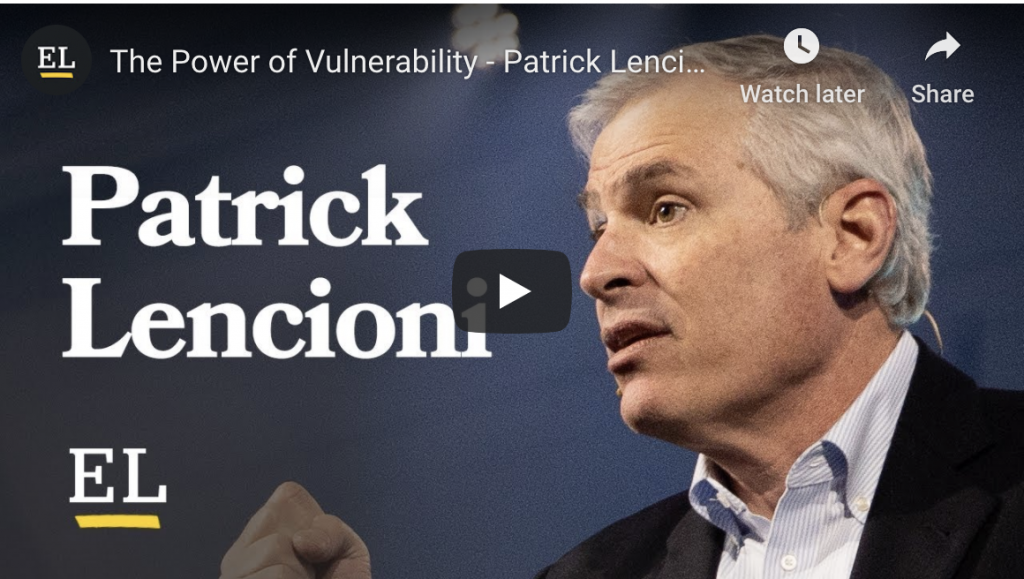 ---
Already have the Leadership Coach? You can role play tips like this there right now!
---
Next, try adding more vulnerability-based questions into your day-to-day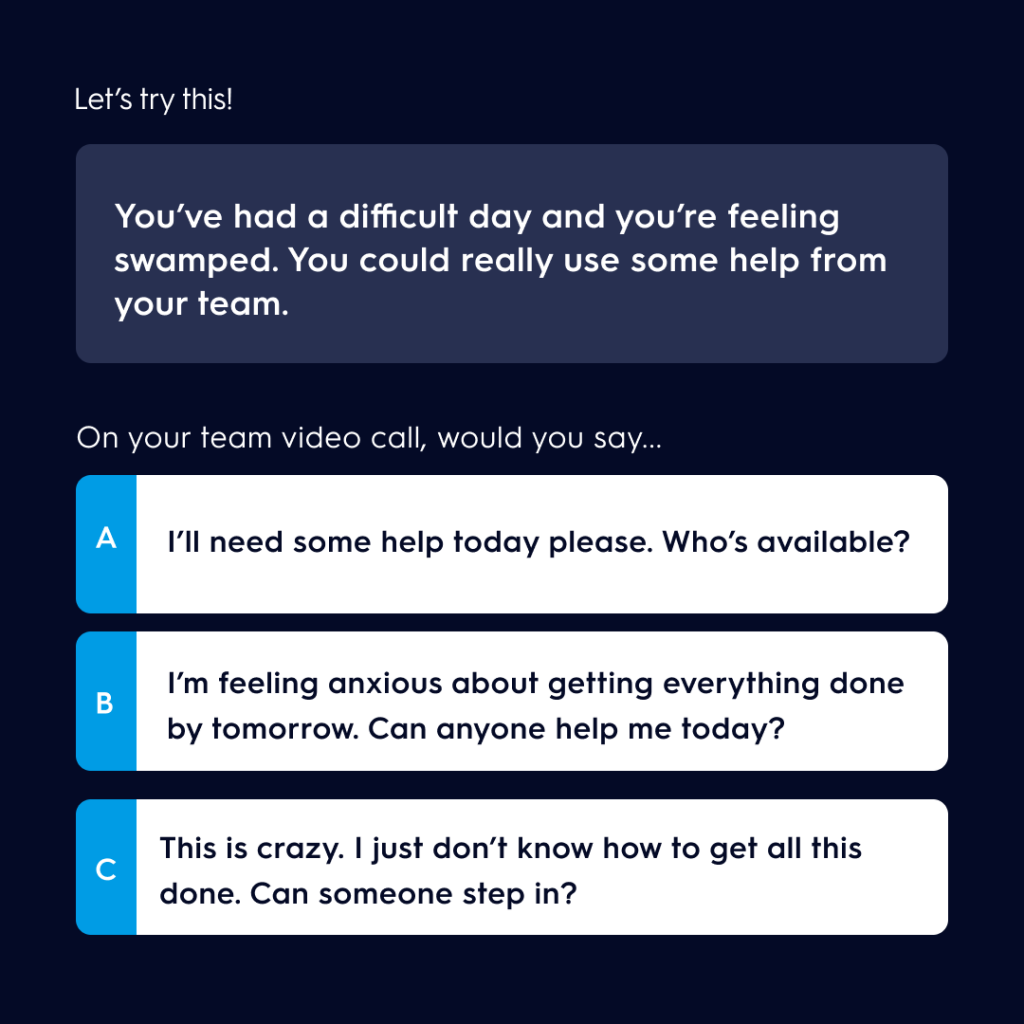 ---
Ready to learn more about Patrick?
Patrick is one of the founders of The Table Group and is the pioneer of the organizational health movement. He is the author of 11 books, which have sold over 6 million copies and been translated into more than 30 languages.
---
Use the Bunch Leadership coach for fluff-free recommendations – and get actionable tips to become a better manager instantly!
We understand that trust can be a delicate subject to address. Do you know anyone who would benefit from Patrick's tips? Share this blog post now!