In this edition of CULTURED, we sat down with Dianne DeSevo, Engine's Global Chief Human Resources Officer and previously the VP of Human Resources at Disney ABC Television Group and Director of HR at Time Warner. As a multifaceted HR leader with a 20+ year career, Dianne has extensive experience across all HR disciplines. Her expertise includes organizational development, implementing workplace culture initiatives, and mentoring employees to reach their highest potential.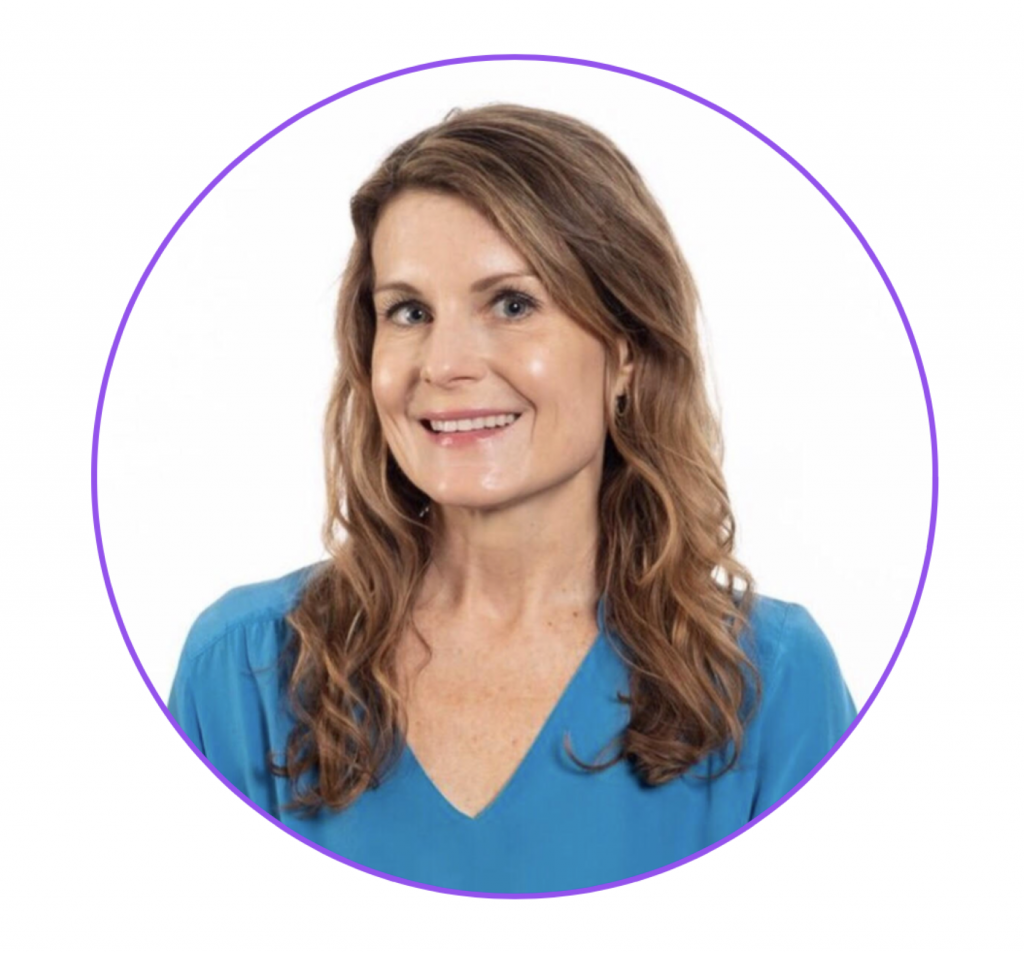 During our chat, we learned about her experience at huge corporates and smaller agile companies. What is Dianne's take on health at workplaces? Happy reading!
CULTURED: The Engine Group is a smaller company than some of the others you've worked at before. Tell us a little bit more about your decision to switch.
I am asked this question often. I had great experiences working for such prestigious companies like HBO and The Walt Disney Company. I was exposed to various parts of the business and learned a lot. There are many benefits in working for large companies including brand visibility, growth opportunities and more resources. As I value growth and development, I got to a point in my career where I was looking for a new challenge. After 12 years, I asked myself, "how long is too long?" and felt that I needed to make a change for both my personal and professional growth. At that time I wasn't sure what that was, but I had my sister's voice in my head saying, "change your environment, change your mind." Although change can be scary, it's often perfect recipe for growth.
I started meeting people from all different industries and when I met the Executive team at Engine, I knew instantly this was for me. I loved the team and what they were looking to achieve and felt as if I wanted to be a part of it immediately. Joining Engine has re-energized me and it is reflected in my approach as the culture and employee population differs from what I am used to. As it's a different industry and owned by a private equity company versus a big public company, the learning curve keeps increasing. I work for a female CEO who I respect and admire tremendously, and although it's a smaller company, I feel able to make a bigger impact. It's an opportunity to build something from scratch with minimal barriers. It's fun!
CULTURED: How is your team structured now? What has changed in your day-to-day compared to before?
At Engine, the executive structure is much smaller than what I'm used to. At the top, it's our Global CEO, Global CFO, and me. We work for a Private Equity company, but they give us a lot of freedom to run the company as we see fit. At my previous companies, there were more layers and a corporate division where we had to gain most of our approvals. Here, we can make decisions as a small executive team which enables things to move relatively quickly. When we want to make a change or implement something new, it's a matter of consulting each other, establishing a deadline, and executing.

Another notable difference is that Engine has a modern, open-seating environment. I was used to having a big office with a couch, desk, and TV. At Engine there are no private offices. We all sit close to one another, which allows for more collaboration and communication. It's similar to being in a newsroom as you are in the middle of all of the action. I actually didn't think I would adjust as quickly as I did. I love the culture as its social yet respectable.

CULTURED: How did you end up in the role you currently have?
I started my career in a junior role in Training and Development and I had the unique opportunity to be involved in various leadership and management courses. I was responsible for the coordination of these courses and I used this opportunity to study the content. This was a tremendous education from an early stage of my career. When I moved to HBO, I worked for a leader who was also a skilled coach and mentor. He taught me the importance of focusing on the business first and creating a strategy around the company's objectives.
I have been able to grow my career by building strong relationships, having a good work ethic and especially by keeping the passion for what I and the businesses I support do. That comes easy when you work for great brands but I do think having passion for the brand and the work is key. I decided to get my executive coaching degree while I was at ABC as I admired the style of my boss and wanted to develop my skills further. Coaching is a large part of my role and is in line with my values of continued development.
Development also includes health and wellness. I incorporate that mindset in my career as well. Good health is more than just eating well and exercising. It's also about the people and situations you surround yourself with, liking your job and feeling as if you are learning and growing. Last year I became a Certified Health Coach with a degree from the Institute of Integrated Nutrition. I wanted to learn more about how to incorporate this into the workplace as I believe it is key for productivity in the workplace.
CULTURED: Speaking of stress, what would you say is the thing that helps you to get through a day, despite having many things colliding?
First and foremost, make sure you're in a job that you love and working with people that you respect. In my case, the people I work with have a great impact on me. When I have a stressful moment or day, I can lift my head and talk to my boss or peers to discuss an issue, get advice, or just have a laugh. Laughing every day is a priority and gets me through anything!

As I mentioned before, I value health and wellness and I have a self-care practice. I make sure to take time at the beginning of the day to ensure that I'm centered before coming into the office. Self-care varies for everyone. Mine is exercise. I swim each morning to help me start my stay with a positive mindset. I also try to have gratitude as I navigate the subway and walk to work. It's not always a pleasant experience, so I try to think about how grateful I am to live in New York City and to be going to a job I love, despite the train delays and crowded streets.

When I feel stressed, I take a step back and remind myself that things will get done and that I am in a position to make a difference. I also know when I have to walk away, take a breath, or unplug for a while. I genuinely believe you have to take care of yourself and make as your mood and mindset make all the difference to yourself and others around you.

I do this for myself and encourage my co-workers and team to do the same. In my opinion, self-care is the key to success! When you take care of yourself, you gain the energy to take care of others.

CULTURED: What would you love to see at your company in the future? What are you working towards with your team?
Our values are: Connected, Brave, and Original. I am working towards building a culture of collaboration, innovation, and creativity with a focus on employee development. Engine is a marketing company with a unique offering to clients from ad tech to creative to research. We are working towards growth and ensuring that all of our employees have a deep understanding of the business and how they can contribute to the bigger picture. There is a big focus on talent development and recruitment as we hire for the future. The goal is to make Engine famous! I want Engine to be the leader in its market and I am working towards building the team that will bring us there.

CULTURED: What would you say was one of the biggest leadership challenges you encountered, and how did you resolve it?
One of my challenges was trying to engage individuals and teams that were diverse. I realized that there isn't a one-size-fits-all approach. I had to learn how to engage each individual versus trying to engage everyone as a group. Shifting my mindset from "treat others how you want to be treated" to "treat others how they want to be treated" really resonated with me as a leader and a coach.

Sometimes, leaders would often try to congratulate everybody by treating them to a happy hour or planning a fancy dinner. However, there could be people on a team that do not want to go out after work; they want to go home. One of my leaders organized a soul cycle class, and many felt uncomfortable exercising in front of others. The lesson here is to know what energizes your team and doing something that everybody will enjoy or do different things for different people. Often the intent is correct, but the impact could be negative. Intent versus impact is an important thing to understand as a leader.

CULTURED: Are there any specific steps to finding out what engages every individual, or do you just go approach and converse with them?
I just ask. It's easier to ask than to try and guess. Communication is key in any relationship, work, personal, or otherwise. There is a term I learned in coaching called "inside out thinking". It's when we think we know what others are thinking. Not only is it exhausting, but it's also often inaccurate. Simply asking your team members what they want is the easiest way to go. Some want a celebration, others would like a day off.

Some leaders don't think about that but instead focus on what they think will make their employees happy and then try to share it with the entire team. Again it's shifting the childhood lesson we all learned to treat others the way they want to be treated, not how you want to be treated. This was a good lesson for me, and it's something I really try to pay attention to as a leader.

CULTURED: Which thought leaders in the field of people, culture, HR, or business do you currently follow?
The person that I'm following right now is Marcus Buckingham. Recently, I read his book "Nine Lies about Work" and really enjoyed it. I was introduced to him when I was looking to do something different in performance management. I like his style and his approach as he focuses on managing towards strengths and coaching leaders how to manage their employees versus making performance management an HR tool. The focus is all around coaching, conversations, and engagement through daily check-ins.

CULTURED: What unpopular opinion do you hold about HR and the people space?
I don't have an unpopular opinion as I love what I do and think HR is a critical function that can really impact a business. I think its a shame when people think that HR is just about hiring and firing. We are so much more than that. Without the proper focus on employees, a company can't thrive. The best companies to work at – and those that are most successful – put a lot of attention and resources towards their People function.

One thing that I have heard in the past, but I don't entirely agree with, is not to get too close to your employees. I do think it's important to get to know people on a personal level well enough to know their habits and what's important to them, so you can help manage accordingly. For example, are they a morning person or a night person? Do they need to get home early for childcare, parents or pets? This is all helpful information to help them create balance in their lives and work. It also shouldn't matter if you're single, married, or a parent – everyone deserves to have flexibility based on what is important to them.

CULTURED: Thank you so much for sharing your insights with us, Dianne!
—
Thanks for checking out our Expert Series! We publish new interviews regularly with People leaders from Fortune 500 companies, hyper-growth startups, and everything in-between.