In this edition of CULTURED, we sit down with Hema Crockett, Co-Founder of High Performanceology, and chat about how she and her long-time colleague founded the company, and why people functions are her passion. 

High Performancology helps to build agile and resilient HR and Executive teams who are better positioned to lead through the evolving work landscape and navigate through times of change. Hema now puts her 20 years of experience running people functions to work across a multitude of organizations.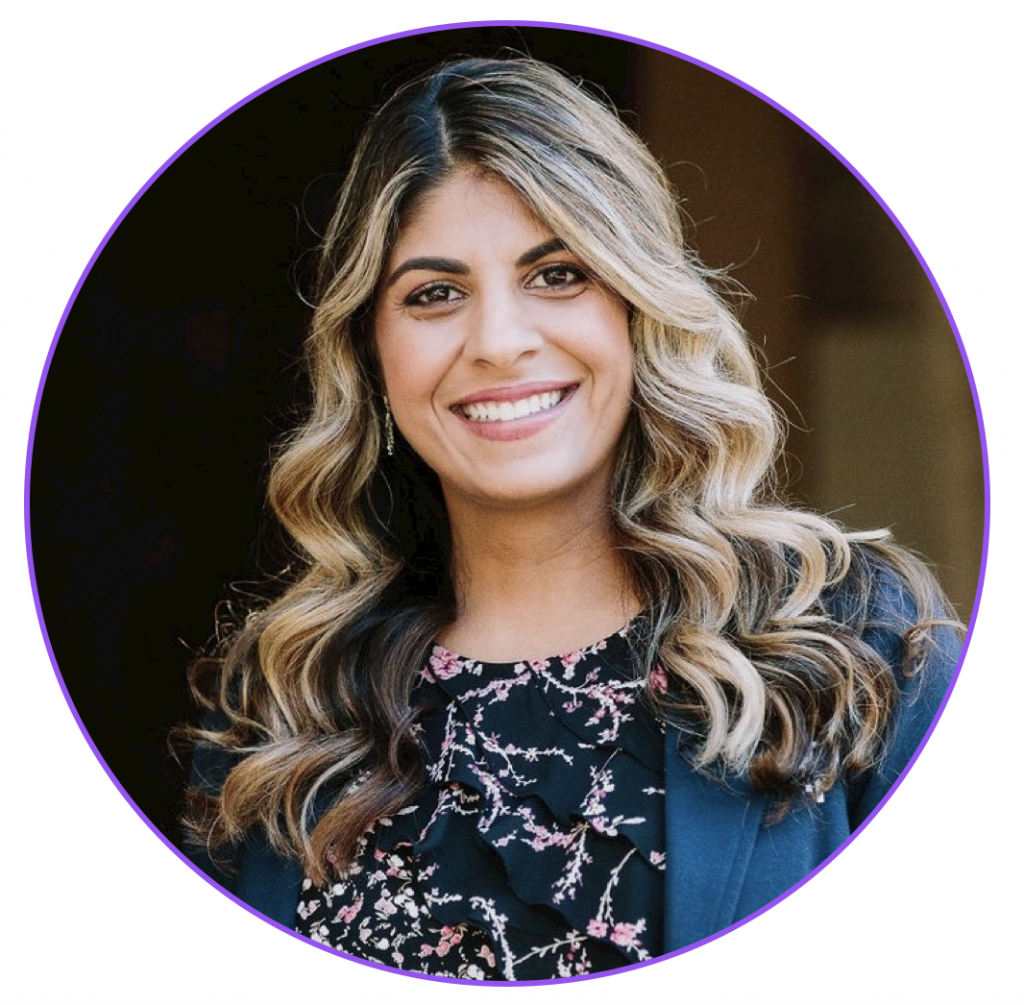 You've left roles managing people at large organizations to venture out on your own; how did it come about?
I was in-house for just under 20 years. In a broad range of industries: financial services, tech, biotech, and government. For me, leaving in-house was a calling to be creative in a broader landscape. I saw the importance of connecting the HR side to the business side.

I'd ventured out on my own before, and I'd loved the freedom of being innovative and living in a space where I felt aligned with my core values and loved what I was doing. The fact that I was able to bring that to others was amazing.

In 2018, a former colleague and I got in touch (we built the entire HR infrastructure for Renovate America). In the process of working together, we realized that our two separate companies were on the same mission – that's when we decided to join forces to create High Performanceology.

Now, well into year 2, the best part about the joint venture is sharing our expertise with multiple companies instead of just one at a time. It's a process where, in the past, you spent around three years building a company, and then starting over and building another one. We get to lean into our creative sides and rely on our HR executive experience to help so many organizations.

What does 2020 hold in store for you? 
Now that we have one full year under our belt, we are better positioned to understand our "sweet spot" and use that to continue to challenge ourselves and bring new, bigger, better and more exciting things to our clients.

For starters, we want to help other HR consultants do what they love and love what they do. Often times, HR consultants are amazing at the work, yet fall short when it comes to sales and marketing. This can prevent them from venturing out on their own. We don't think this should be a barrier to enter the On-Demand Talent Economy. So, we created GigTalent. An organization helping consultants focus on the work they are passionate about without the fear of business development and marketing.
As part of GigTalent, we just launched the GigTalent Certification, the first of its kind. It's a certification program for consultants to show prospective clients that they are credible, their work is of the highest ethical standards and they meet state and federal regulations; simplifying the vendor management process for companies.
Once certified, we help place GigTalent consultants with projects that match their skills. Think of it like a Talent Agency for top-notch HR Consultants!
That sounds awesome, is there anything else on the cards?
In addition to GigTalent, we are continuing to grow High Performanceology. We've developed a unique and proprietary Organizational Leadership and Culture Assessment and launched an HR Structure and Talent Assessment. As business continues to evolve, new skills, new ways of thinking and challenging the status quo are essential.

If you focus on the Executive and HR teams and build a strong foundation here where people are in tune with their own values and living the organization's values, the business results will follow.

We're in the middle of writing a book as well, so that journey has been incredible. The book is about the work we're doing, and it talks about our Leadership and Culture assessment from three perspectives: Yourself as Leader, Your Team as Example, and your Organization as a whole. It's set to be released later this year!

When a client works with you, what does the process look from start to finish?
Our market is vast. We're industry-agnostic, and we work with companies from 50 employees to well over 5,000. We also go above that limit, but our process is a little different in those cases.

We aim to bring the experience that larger organizations have—because they have the funds—to smaller and medium organizations. It's like democratizing access to leadership development in creating cultures where people would want to work and thrive.

We help clients get clear about what the organization looks like today and where it wants to be tomorrow, whether that's one month, six months, or two years down the road. We then develop a roadmap, in conjunction with the Executive and HR teams, to define the best ways to achieve success and build the long-term capabilities and functions.

Although we have on occasion, our job isn't to stay with an organization for the long-term – we want to help a company build and grow and flourish, and then step out. Our goal is for you to keep your secret sauce while elevating your organization in a unique, thoughtful and unified approach.

From your perspective, what are the barriers that stand in the way of HR becoming more of a strategic advisor? 
A lot of times, the most significant barrier tends to be "this is how we've always done it." If you're anything like me, that phrase will make you cringe because, if something's worked in the past, it doesn't mean it'll work in the future.

Sometimes you'll run into business owners who are phenomenal at doing their job on the business end, but who think HR is more of an old-school function. So, the barrier in these cases is more about their thinking; I believe that HR can help in building self-awareness.

We can bring value to the table in the form of speaking up, sharing ideas, asking powerful questions and connecting the business strategy to the people and talent strategy. Because, ultimately, we need to show that HR people are business people first and foremost. When you are in HR, you are a business leader who just happens to specialize in all things people.

What would you like to see captured in data that you haven't seen or done yet?
For me, it would be to start measuring data earlier in the lifecycle of the organization. Starting at ground level to help companies define what they want from HR, finding a leader, and then following that team as the company grows.

In this sense, we can get a feel for that "sticky factor" and see how the team has grown, how their culture has evolved, how their core values are embedded. Moreover, what people think about the HR team, how HR is being communicated and the value that HR is adding.

In addition to the hard metrics, what employees say when asked, "Do you like working there?" is also a great data point and measurement of a company's culture. We see it more often then you might think where the stated intentions about values and culture become different over time from what the actions and accepted behaviors within an organization are. This can guide a company way off track. Our goal is to help them get back.

It's essential to understand the overall business strategy first. What are you trying to achieve? Then, determine the people strategy – how you will achieve those business results? Finally, comes the measurement. Measure your investment on the people side of the business against your business results to ensure strategies remain aligned and successful

What unpopular opinions do you think people hold about HR and people functions?
For me, HR is the core foundation of an organization. People think that HR's role is to hire or fire, or for when someone has a discipline issue. In this sense, you've sort of already put in this negative bucket.

But for me, I believe that, if you want to hire 100, 200, or 300 employees, and you want them to stay, you must have a stable and solid HR function.

Another unpopular opinion is that HR doesn't care or doesn't communicate because we can be silent sometimes. And the truth is, we need to be quiet sometimes. We can't share everything that is going on. Our job is to find a balance between being in the business, being part of the business, and understanding that there are certain things that we need to hold close to our chests. That doesn't mean we are not transparent or strong communicators, but all at appropriate times.

Whose culture impresses you the most, and why?
We have a client that is an NGO and we had gone in with preconceived notions about what they would be like to work with. However, they have been amazing: their employees are so bound to the company mission that they are the walking brand, the walking culture.

One thing that stands out is how they continually revise their core values to ensure they reflect who they are today. They also went through a name change, from a traditional, NGO-style name to something very edgy and techy.

It's impressive to see them taking the time with their leaders and founders reviewing the core values, understanding what they mean to ensure they reflect through the entire company.

We've been following them along the way and, from seeing everyone so invested in creating a fantastic culture, and how to bring it forward and continue growing it, it's been a gratifying experience.

—

Thanks for joining us today, Hema. It's encouraging to hear how many businesses you are impacting with your methodology, and we certainly agree that growth begins with people. Good luck with 2020, we are sure we'll be hearing more from High Performanceology and Gig Talent.