How it all started…
7 months ago, we introduced Emma to the world, our AI-powered LinkedIn Assistant that helps you get to know anyone in just one click. We created Emma in the hopes that it would help people understand each other better, and we're grateful that we were able to do this for the 5000+ people that installed the Emma Chrome Extension. If you're one of those people, THANK YOU!
Our motivation when creating Emma was simple: if we can train an A.I. to provide insights into a person's mindset and soft-skills, we can facilitate connections between people and help them work better together.
We talked about Emma's potential to remove human biases in evaluating job applications, or to one day become a full service Robo-Recruiter. In the meantime, we wanted to showcase the exciting potential of the kind of technology we work on every day here at Bunch.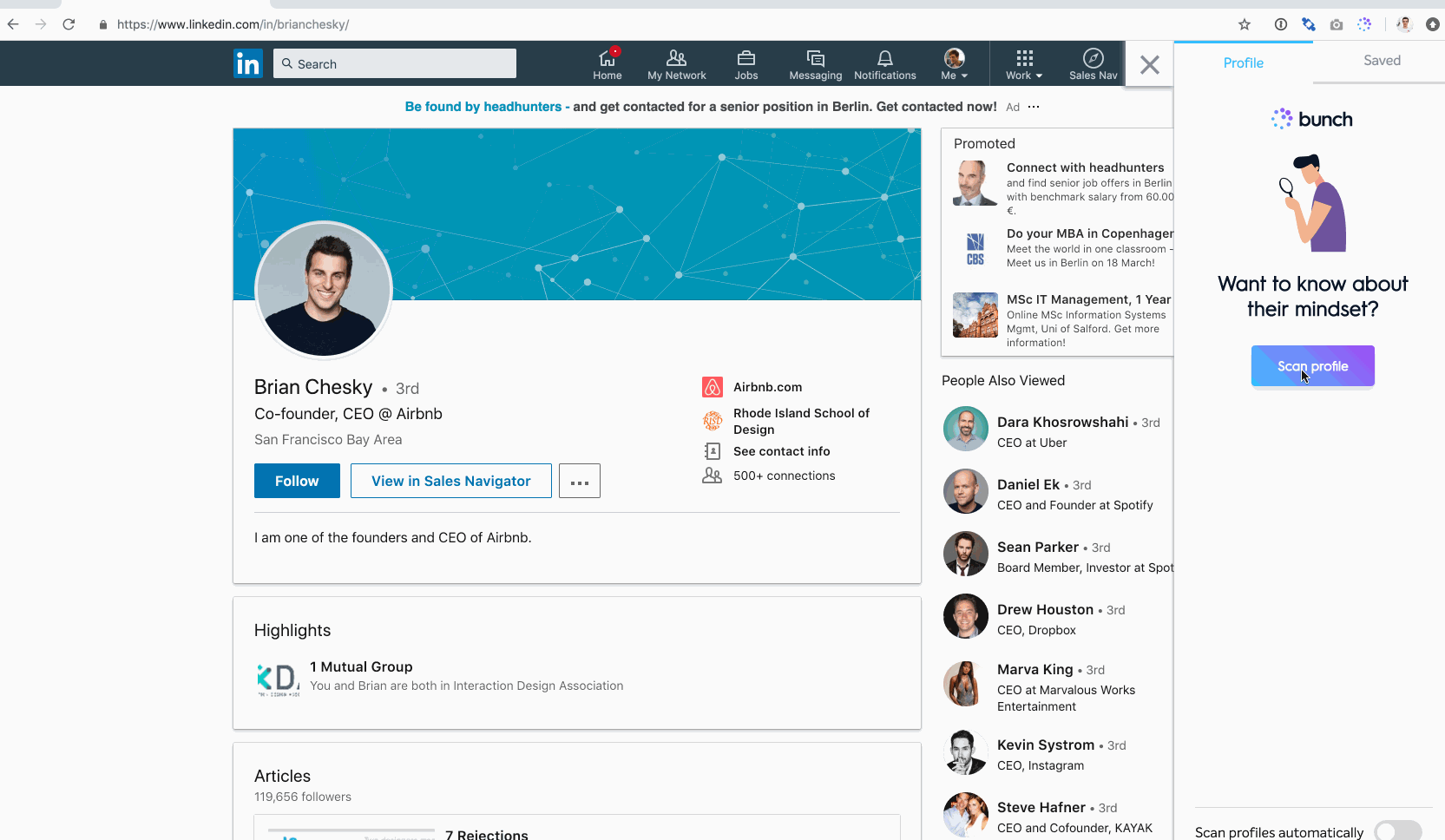 An Unexpected Twist
About a week after Emma was featured on ProductHunt back in February (after having accumulated about 3000 downloads), we received a request from LinkedIn, which asked us to make several changes to Emma in order to remain compliant with LinkedIn's terms of use.
LinkedIn's Trust & Safety gave us a 1-week deadline. That week will live on in Bunch lore, and is remembered fondly by our team as a time when we came together as a group to overcome a momentous obstacle, implementing several changes to satisfy LinkedIn's request and meet the tight deadline.
Weeks and months went by with no response to our updates, so we expected that we'd be able to continue operating the Emma service indefinitely. Unfortunately, we received a followup message last week asking us to make further changes that would make it impossible for Emma to continue operating.
What's next
While we're disappointed (especially for the 4000 people who still have Emma installed), our whole team is looking forward to applying our learnings from Emma to our next big project: building the next iteration of Bunch.ai, our culture analytics service (currently in Beta). Our vision is to use our core technology to enable leaders and teams to communicate effectively on Slack in order to build the strongest teams out there.
Want to get early access? Sign up here!