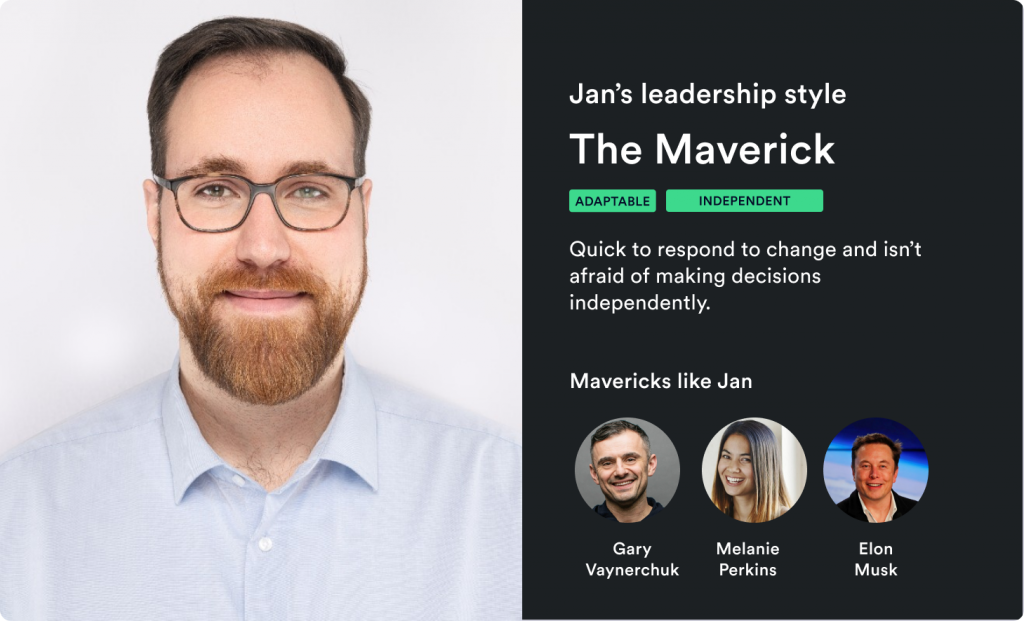 One of the most obvious changes of going remote has been moving in-person meetings to video. And, for many leaders giving feedback remotely has been one of the biggest challenges.
As humans, we crave social interaction and in-person interaction, which has been proven around the globe through the lockdown. Having important, sensitive conversations over video can feel lacking in connection and understanding; not to mention the technical complications that occur ("Can anyone hear me?!").
So, how have leaders overcome this lack of human interaction when it comes to giving feedback?

To find out, we sat down with Jan Hase, Teams At Work member, and Co-founder/CEO of WunderFlats, Germany's no. 1 marketplace for temporary, furnished housing, to see how they give feedback remotely.

WunderFlats is a Berlin-based startup and the foremost authority on furnished, temporary accommodation for international and domestic workers and students. Jan and the team believe that people should have the option to work wherever, and however, they choose. This mantra is perfect in the new post-pandemic world, or as described by Renita Kalhorn: a VUCA landscape.
WunderFlats, and its 100+ team went completely remote ahead of the March lockdown. This was a test to see how the company would fare. Spoiler alert: it fared very well!
Lastly, the company has just reported a 50% increase in sign-ups to the platform since April. This is a figure that Jan attributes to a focus on housing domestic crisis-workers, medical staff, and emergency responders. And, it's been a busy few years; the company raised a B-round of €8,000,000 in 2019, having raised a total of €13 Million in funding since 2014.
Our COO, Anthony Reo Zoom'ed with Jan, to find out how he handles giving feedback remotely, with their remote workforce. Jan was super forthcoming with several tips he and his team use to give feedback, no matter where it takes place. As a company breaking down physical boundaries, this is a particular focus for them.
If you'd like to skip to the good stuff, here are links to each of the tips:

---
Feedback is just one way you can cultivate success – the Bunch Leadership Coach has tips like this from world-class leaders.

---
Jan's 'Tea-Time' Feedback Method
Jan and his Co-founder meetup every Wednesday for a "tea-time" meeting. During this meeting, they discuss challenges and issues – virtually of course – but now that it's possible – at a distance. The meeting is always extremely open, and honest – "honestly builds more honesty", says Jan.
Jan says it's important to acknowledge but put aside their personal relationship for the purpose of this meeting. "Yes, we're friends, but during this meeting, we're business partners.". In the meeting, they cover the problems or challenges and give each other straightforward, often blunt advice. To us, it sounds like Jan practices Radical Candor, one of our favorite feedback and leadership models, by Kim Scott.
Jan comments that the way he and his Co-Founder deliver feedback to each other, may be too blunt for some. But, with meetings upon meetings, a lack of time, and no respite while working from home, blunt is best!
---
Scheduling feedback can be tough – the Bunch Leadership Coach calendar integration can show you how much time you spend on 1-1s.
---
The Two-Way Feedback Model
When giving feedback remotely to direct reports, there can be barriers to open and honest dialogue. To overcome these barriers, you can cultivate an open and trusting relationship, which is built through vulnerability. We've talked about vulnerability a lot before, and have previously featured a great tip from Patrick Lencioni .
WunderFlats' culture is to give guidance and help to team members but not solutions. They give ownership of challenges and problems to the team, and in a time-poor remote world where there are already so many meetings, it enables greater efficiency.

Jan has a brilliant tip that is a great way to show vulnerability and an openness to receiving feedback. He says, this also creates a quid pro quo agreement between you and your direct report.
Jan starts every meeting when giving feedback remotely by first asking for some feedback from them. This simple hack means that they are immediately placed on the same playing field. Jan is opening himself up and being vulnerable, which in turn breeds trust and honesty. By both giving feedback, the direct report feels less intimidated.
This also avoids a top-down feedback method, in which the person with more authority is the only one providing feedback. It makes it a two-way street. Jan says that it's really just the way they do things at WunderFlats – it's part of the culture.

Why don't you try this technique in your next 1-1 and see how the atmosphere changes. It should encourage a more open conversation. We'd love to know how you find this tip.
---
Looking for ways to build more vulnerability? Bunch's Leadership Coach will show you how to do this and more – in just 2 mins a day.

---
360 Feedback Round-up and Review
360-degree feedback is not a new thing; it's been around for a while now. The benefit of this style when giving feedback remotely is getting a broader view of how you're performing in a number of areas. The feedback can validate a feeling or gap in your knowledge. It's a little confronting, as reviews are anonymous, but they can be unbelievably valuable in identifying areas for further development.
The team at WunderFlats undertakes 360 feedback and Jan puts a spin on it, to ensure accountability.

Jan summarizes the key themes and then takes it to his Co-founder where they further analyze and agree on next steps. He says, that doing this helps to provide another layer of perspective and a way to discuss the actions that can be taken.
How to try this yourself:
After your next 360 review, summarize the findings
Ask a colleague to go through the feedback with you
Identify the actions & set SMART goals
Report these into this person
Update them once they are completed
Let us know how you go in your next 360 reviews, and when giving feedback remotely. We'd love to know if you find Jan's tip helpful.
---
Looking for bite-sized leadership tips? Sign up for the Bunch Leadership Coach today.

---
Invite a Silent Observer to your 1-1s
When you're in a 1-1, you might be focused on the content, rather than on the receiver's emotional response. Especially when giving feedback remotely. To solve this problem, Jan recommends having another 'silent observer' in the 'room' with you. They can take notes on the person's reactions and give feedback on the way you structure your delivery.
The idea is that the observer will see reactions and emotions that the giver of the feedback may miss. They then give feedback to the person giving feedback, and will let them know what they observed (how meta!).
During remote calls, the silent party can be muted to avoid being more present than needed, which can help to make it less intimidating.
Would you try this? Let us know what you think!

---
If you're looking to level up your leadership skills, sign up for the Bunch Leadership Coach today.

---
The keys to giving remote feedback are clear, and often
It is evident, that the secret to giving successful remote feedback is to deliver it clearly and regularly. Setting up regular weekly's, daily's and town halls, can help to foster an environment and culture of constant feedback. As humans, we all crave to know what we are doing well – reward, and what we can do better – improvement.
The team at WunderFlats focuses on empowering each other to come to conclusions using mental models. They rely on each other to group-source solutions rather than a few leaders.

We hope you'll take away something from Jan today, and try some of his tips with your team this week.

Lead on!
Elevate your leadership skills, with the Bunch Leadership Coach today.