How can teams continue to generate winning ideas brainstorm, after brainstorm? That is a challenge facing many leaders. We recently learned an excellent tip from Karl Alomar of M13.
---
10% seems small but makes all the difference. Just like 2-mins spent a day with the Bunch Leadership Coach.
---
Karl is a seasoned entrepreneur and the former Chief Operating Officer of DigitalOcean, where he grew the company to 500+ employees and $200MM in revenue.
Karl believes in nurturing talent and pushing people to do their best, and he wants to help founders do the same with their teams – he talked to us recently in detail about how he helps teams generate winning ideas by trusting them to go above and beyond.
"What really makes M13 special is that we believe that great founders are special. Founders need nurturing, and we really are taking ownership of the responsibility of nurturing those founders and helping them develop their capabilities and find success." – Karl Alomar
One of Karl's strategies to get winning ideas and push your team to find that 'diamond in the rough', is with a hack we like to call the '10% technique'.
How to implement the '10% technique'
The technique is a useful tool to have in your arsenal when you know you can dig a little deeper to find that golden nugget of an idea. Perfect for use during brainstorms.
Use it when facing challenges like:
Teams not sharing ideas, or being as creative as you know they can be
You're team show too little empathy for customers
When you want to build a market-leading product, but are getting lost along the way
It will help you to:
Generate winning ideas as a team
Encourage a future-focused mindset
Better connect with customer needs and desires
First, Brainstorm as a team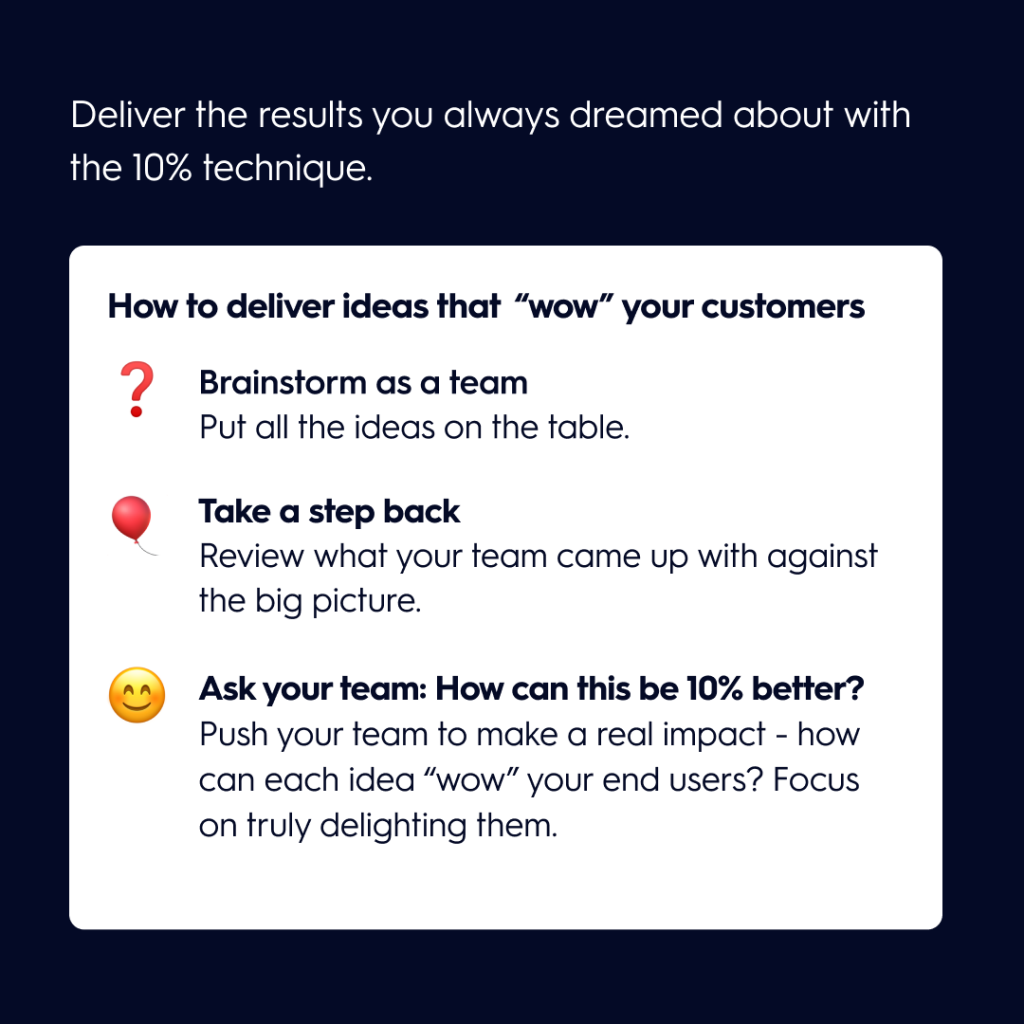 ---
Put this learning into practice today! Join leaders like you and get 2-minute actionable tips in the Leadership Coach
---
Then, Take a Step Back
Karl says, "Seeing founders achieve the impossible, simply because they don't live within traditional limits, always excites and inspires me."
Taking a step back will help to see which ideas are good and which are great, potentially winning ideas. Focus on these for the next step.
Ask your team – "how can this be 10% better?"
Pick your favorite ideas, double-down, and pushing the team to really think about how it can deliver the best possible experience. Ask them to consider is this truly a winning idea? If not, what would make it so?
Ask your team to think about the experience as if they were the consumer. What would they expect, desire, and demand from the product?
---
Get better at building trust in just 2-minutes a day with tips from Karl and other inspiring leaders.
---
How to apply #IRL
Here is an example of when you might use the '10% technique' and some possible questions that you might ask your team. Think you know the correct answer?
---
Already have the Leadership Coach? You can role play tips like this there – right now!
---
Like to learn more about Karl?
Click the image below to listen to Karl on our latest podcast: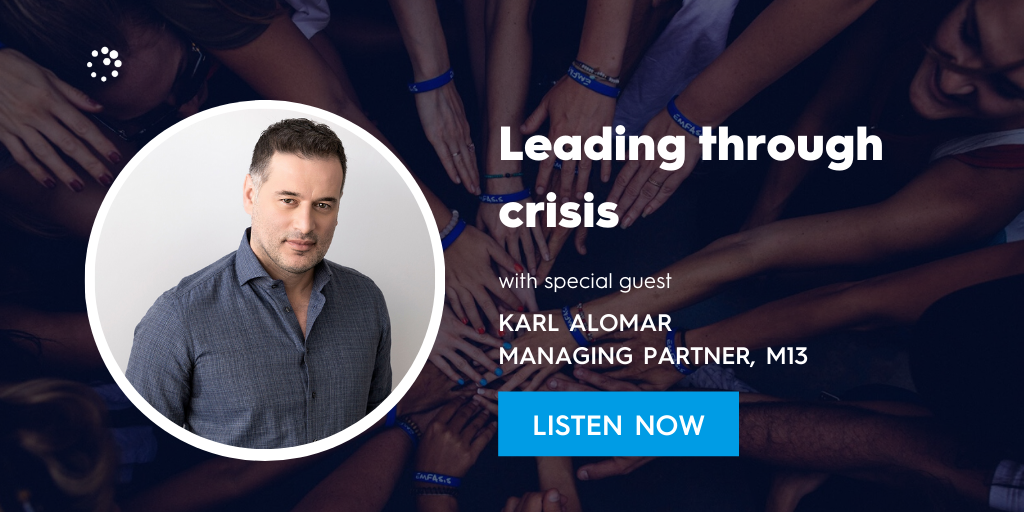 ---
Use the Bunch Leadership coach for fluff-free recommendations – and get actionable tips to become a better manager instantly!
---
Are you a leader or team member who sometimes struggles to generate winning ideas, or connect with customer needs? Do you know anyone who would benefit from Karl's tip? Share this blog post now.