At Bunch, we work non-stop to understand and unpack mental models used by the world's most influential leaders so you can apply them in just 2-mins.
One such leader is M13 Co-founder, Courtney Reum who we had the pleasure of chatting with this week on all things leadership. In this conversation, we cover everything from juggling clients, checking the ego at the door and how to frame disappointments and failures.
But first of all, let's dig into just what makes Courtney's leadership advice so dang valuable.
M13 is a VC firm providing investment to over 80 companies, including household names: Lyft, Pinterest, Ring, and ClassPass. M13's investment partners and vertically-integrated Propulsion partners – a purpose-built team of industry-leading executives with extensive knowledge and execution experience – work collaboratively with portfolio companies to manage macro and micro risk, maximize opportunities and drive successful outcomes.
---
Courtney saved 3 of his favorite leadership tips for the coach – sign up now & get early access!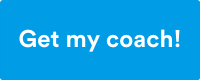 ---
Along with his brother and Co-founder of M13 Carter Reum, Courtney has written Shortcut Your Startup, a practical playbook for both aspiring and seasoned entrepreneurs, filled with unconventional yet accessible advice for maximizing your business venture. Also in the book are many lessons that the pair learned along the way of starting their spirit business VeeV, acquired by Luxco in 2016.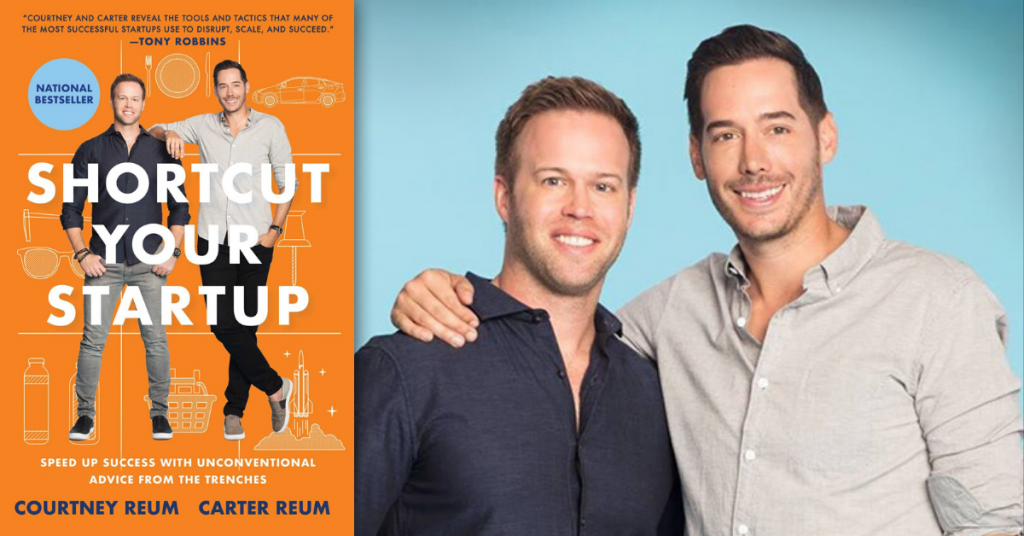 Courtney strongly believes in bringing transparency and knowledge to managers and democratizing access to leadership development, which up until now, has been an outdated and traditional market. Which is why we're super excited to be sharing some of the secrets to his success – how he ensures that he continues to grow and how he invests in his own development.
---
Action Courtney's advice through the Bunch Leadership Coach. Exclusive tips, in 2-mins or less, always actionable.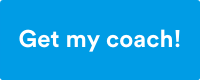 ---
Courtney, you are involved in over 100 businesses as an investor and board member, how do you keep up with it all? What is your secret to learning quickly?
Everyone is different. Some people like to juggle a lot of balls whilst others like to stay singularly focused with blinders on. I'm a bit of a hybrid of both. One of my 'superpowers' is being able to semi-seamlessly shift gears between different project and companies while still staying focused on the task at hand and the key OKRs.
Certainly, there are some economies of scale or pattern recognition that happens over time if you see enough companies and have been an operator but a lot of it just comes from being genuinely curious and also just common sense. As my Dad used to say, "You can't teach common sense" and you'd be surprised how many people lack it.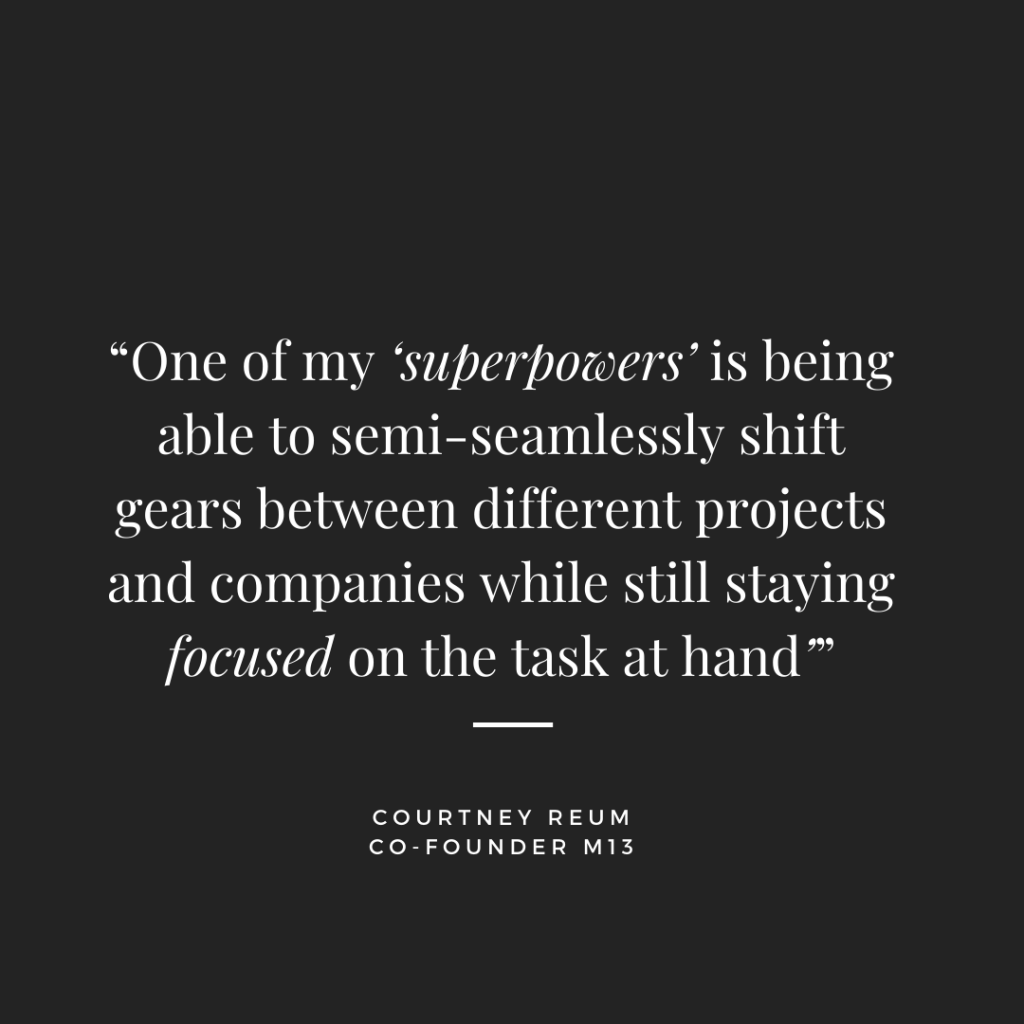 What was the last course you have taken (online or offline)?
Offline/IRL it was Tony Robbins' seminar Unleash the Power Within. Admittedly, I'm biased since Tony is an investor and partner of ours in M13 but I've done several of his seminars and always have incredible take-home value each time. Plus, it's different each time because I show up differently each time so things resonate/land differently

What does leadership mean to you? What do you think makes a good leader?
I appreciate the question and also appreciate how hard it is to define leadership. To me, it always comes down to influence and clarity.
Some leaders do it from the front, lately, it's become an interesting practice to lead more from the back. I think either works so long as you do it with humility, clarity and respect/trust.

What was your biggest learning as a leader?
Not to confuse 'being right' with getting to the best outcome and checking my ego at the door to admit I didn't always know the answer vs. surrounding myself with great people who do.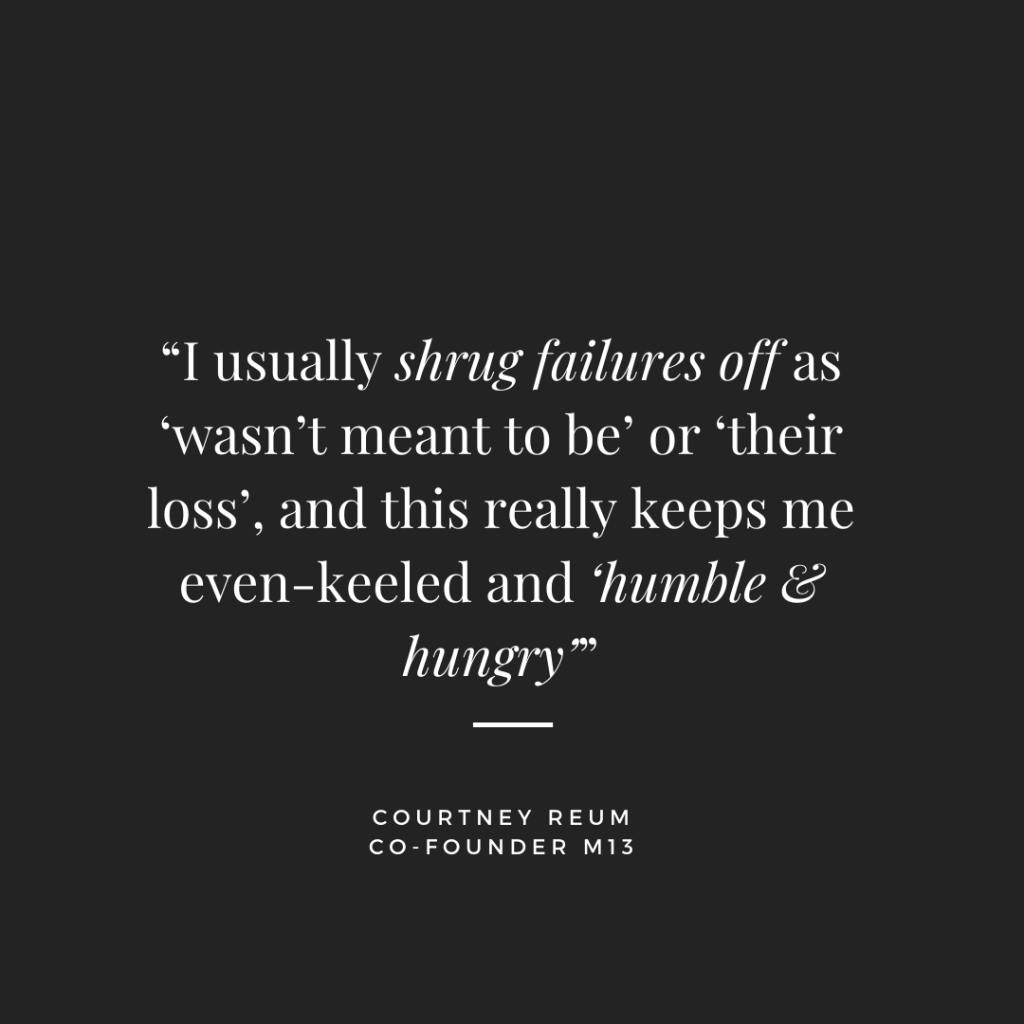 What was a big failure that you had to manage/go through?
Oh, so many, where to begin. I am one of those odd people who doesn't let failures get me down too much or successes lift me up unnecessarily. I usually shrug most of my failures off as 'wasn't meant to be' or 'their loss' but it keeps me even-keeled and 'humble & hungry' (as Kevin Plank the founder of Under Armour used to say). That way, when I didn't get into a certain college, get a certain job, or the outcome I wanted with a company I started, it doesn't linger.
---
Thanks so much for your time, and sharing your wisdom with us, we can certainly agree that staying humble and hungry is particularly sage advice.

If you enjoyed learning about Courtney's leadership experience, hold onto your hats because next week Courtney's leadership tips, digested and made-actionable, will be live in the Leadership Coach – ready for you to apply.
---
Get the leadership coach today & access these, and other exclusive tips from the world's most influential leaders.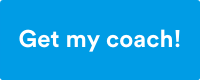 ---