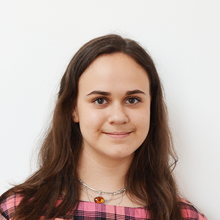 Do you use dropbox across your virtual teams? Our data scientist
Alexandra Klochko
exchanges data via dropbox as millions of researchers and team members do worldwide. 
Originally from Russia, Alexandra studied political science and statistics in Saint Petersburg and Mannheim. Before joining Bunch, she was part of an early startup team. At Bunch she successfully developed the world's first machine learning based algorithm to translate conversational data into cultural KPIs.
Her Tip: "A Study of Thousands of Dropbox Projects Reveals How Successful Teams Collaborate" 
In this article experts studied the virtual interactions of research teams at universities around the word on Dropbox. Anonymized data on about 16,000 researchers were used for a special analysis to uncover five best practices for virtual collaboration. 
Read the complete article on Harvard Business Review.