High-Tech Gründerfonds, Atlantic Labs and Berlin angels come together to invest a seven-figure sum
Berlin, April 24th, 2018: The Berlin-based startup Bunch has convinced a mix of old and new investors to put up a seven-figure sum. Germany's largest early-stage investor, High-Tech Gründerfonds, as well as past investors Atlantic Labs and Berlin-based angels Friedrich Neuman and Marius Schulze (Makers) participated in the current seed financing for Bunch, a team management platform. With Bunch, companies can calculate the best team designs, measure each member's impact on team dynamics, and get actionable recommendations to optimize team performance. With the new money, the 10-person team led by the founders Darja Gutnick, Charles Ahmadzadeh, and Anthony Reo will continue to develop the product, expand the team, and grow sales.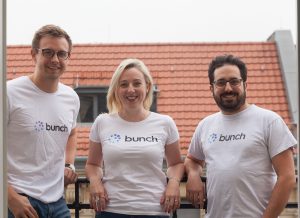 Bunch helps fast-growing companies build their teams. Each team member, as well as new candidates in the application process, fill out a 5-minute online questionnaire. The questionnaire is based on the "Organizational Culture Profiling" method developed at Stanford University. This makes it possible to predict behavioral tendencies of individuals and teams in the organization with a high degree of accuracy. The profile measures six dimensions: customer-orientation, results-orientation, collaboration, detail-orientation, focus on principles, and adaptability. Each employee, team, and department can then experiment with different team setups based on their profiles. Additionally, thanks to a new integration with the Slack communication platform, Bunch allows teams to continuously monitor and measure a team's culture in real-time. For existing teams, Bunch helps optimize their team dynamic and boost productivity. In the recruitment process, the HR and the hiring manager receive a comprehensive candidate profile based on Bunch's assessment and a breakdown of how the candidate contributes to the team and the company.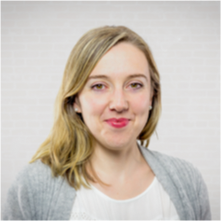 "In the future, company success will depend more and more on how well organizations are able to create conditions for optimal collaboration. Our clients often ask themselves which organizational and decision-making structure suits them best, how they can build the strongest teams, or how they can develop a culture that helps them beat the competition. It's no longer enough to conceive and communicate directives from the top down. Successful companies actively involve their teams in the development and growth of the organizational design, structure and culture," explains Bunch CEO Darja Gutnick.
It's not just about recruiting: organizations that manage to build a strong culture of growth have been shown to generate five times more revenue than their weaker competitors.
"Since we launched Bunch, we have worked with our customers to deploy new features that support the development and growth of existing teams. For example, in chat systems such as Slack, we now analyze communication using machine learning and natural language processing (NLP). Communication is a valuable indicator of how well teams work together. Now, in near real-time, we can provide individualized recommendations to improve collaboration. We not only build on the scientific findings of our partners at Stanford, but also draw on benchmarks from successful companies like Netflix, Airbnb, and Zappos. With these recommendations, our so-called culture hacks, we offer our customers concrete, actionable initiatives that they can implement to quickly see results."
Early client Rico Fernando, Head of HR & Organizational Development at Coliquio, a healthcare startup with 120 employees, adds: "With Bunch's Slack insights, we can quantify the impact of initiatives we take in our team. We notice right away when our collaboration score or results-focus decreases and are able to address it immediately. The culture hacks collection is inspiring. It enables us to learn from world's leading companies by experimenting with our teams directly and adopting what works for us."
Since Bunch's launch in September 2017, more than 1000 companies have tried Bunch.
Customers include N26, Fraunhofer and AWS competitor Digital Ocean from the United States. Of course, Bunch itself recruits exclusively with the help of its own software. The Bunch team brings together experts from nine different countries.
Investors use Bunch to ensure strong team culture at their portfolio companies
The investors High Tech Gründerfonds as well as Atlantic Labs apply Bunch at their portfolio companies as well: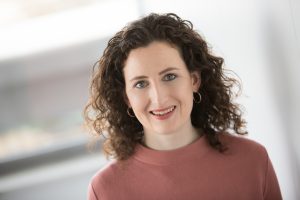 Kristin Müller, Investment Manager, High Tech Gründerfonds: "We have already tested Bunch ourselves and are convinced that the product has a great future. The more international and diverse teams become, the more important cooperation is. The founders of Bunch have developed a new and innovative approach that allows teams within companies to actively shape their team dynamics and maximize collaboration results. "
Jens-Philipp Klein, Partner at Atlantic Labs, stressed: " Future of work is an exciting area where a lot will happen in the coming years. We believed in the idea and the team behind Bunch very early on and are impressed with the progress that the team has made in recent months. We are very pleased to continue supporting Bunch and to continue working with the team."
 —-
About Bunch: Bunch is a team management platform enabling companies to build, manage, and scale organizational culture with strategic hires and real-time analytics. Bunch's Berlin-based team combines deep knowledge of organizational psychology with machine learning expertise, and they are building Bunch's platform to be at the heart of every innovating organization. Bunch sends the strong message that a culture of growth is crucial to success, and proactive management is the best way to stay ahead. The team behind the Berlin-based company is led by Darja Gutnick (MSc. in Psychology), Anthony A. Reo (BA Conflict Analysis & Resolution) and Charles Ahmadzadeh (MSc. Software Engineering) and launched its service in 2017. Bunch is backed by High Tech Gründerfonds, Atlantic Labs, MAKERS and Hyperion Invest.
About HTGF: High-Tech Gründerfonds (HTGF) is a seed investor that finances high-potential, tech-driven start-ups. With EUR 886 million in total investment volume across three funds (EUR 272 million in HTGF I, EUR 304 million in HTGF II, and a targeted volume of EUR 310 million for HTGF III) and an international network of partners, HTGF has already helped forge close to 500 start-ups since 2005.  Driven by their expertise, entrepreneurial spirit and passion, its team of experienced investment managers and start-up experts help guide the development of young companies.  HTGF's focus is on high-tech start-ups in a range of sectors, including software, media, internet, hardware, automation, health care, chemicals and life sciences. To date, external investors have injected over EUR 1.5 billion into the HTGF portfolio via more than 1,200 follow-on financing rounds. HTGF has also successfully sold interests in almost 90 companies. Investors in this public-private partnership include the Federal Ministry For Economic Affairs and Energy, the KfW Banking Group, and Fraunhofer-Gesellschaft e.V., as well as the companies ALTANA, BASF, B.Braun, Robert Bosch, BÜFA, CEWE, Deutsche Post DHL, Dräger, Drillisch AG, EVONIK, EWE AG, Haniel, Hettich, Knauf, Körber, LANXESS, media + more venture Beteiligungs GmbH & Co. KG, PHOENIX CONTACT, Postbank, QIAGEN, RWE Generation SE, SAP, Schufa, Schwarz Gruppe, STIHL, Thüga, Vector Informatik and WACKER.
About Atlantic Labs: Atlantic Labs is a Berlin early-stage investor that invests in disruptive digital business models and actively supports the founders in their development. Founded by tech entrepreneur Christophe Maire (founder of Gate5 / HERE, angel investor Soundcloud, EyeEm, Clue), Atlantic Labs is investing in, among others, the future of work (eg CoMatch, Zenjob, Careship, GermanBionic Systems and Wandelbots).
—–
You will find Logos and Team pictures in High Resolution here.
Media Contact: Maren Lesche; M: [email protected] P: 0049 162 13 90 717