Inside Bunch: Our Engineering Co-founder Charles
Bunch has three strong co-founders: the hustler Darja who is in charge of growth and the hipster Anthony for product and design, and the hacker, Charles who takes care of the tech & data. Charles ensures that all customers have 24/7 access to our team performance software, works closely with data-science and ensures all new features are tested thoroughly and reach customers. We sat together with him to give you a peek into why he came to Berlin to join the Bunch mission as our engineering co-founder.
"Startups feel like the future"
"Every time Charles is on vacation, something changes" is a running gag that makes the small bunch-team smile. It is true: when traveling and recharging from his demanding role as the holder of the tech secrets, Charles comes back to a different Bunch. "2 weeks can be a lifetime in a fast-moving, adaptable environment of an early-stage startup defining themselves in a competitive market," Charles affirms. "Many of the big changes just seem to coincide with when I decide to rest." But fortunately "Adaptability" is exactly why Charles chose to work in and lead a startup. Being born and raised in the southern parts of France, he decided to pursue his education in Paris while doing his internships in UK, and started his career at a small SME. That is where he learned all about web development and the cloud technology. After three years in that company, Charles decided to join medical devices company CapsuleTech. Here Charles learned how to securely handle lots of data in the highly regulated Healthcare industry. "Working in an enterprise context has its benefits and it gives you perspective, but startups feel like the future" Charles claims.
"I truly believe in Bunch's vision and sees how the product can benefit many organizations and many leaders"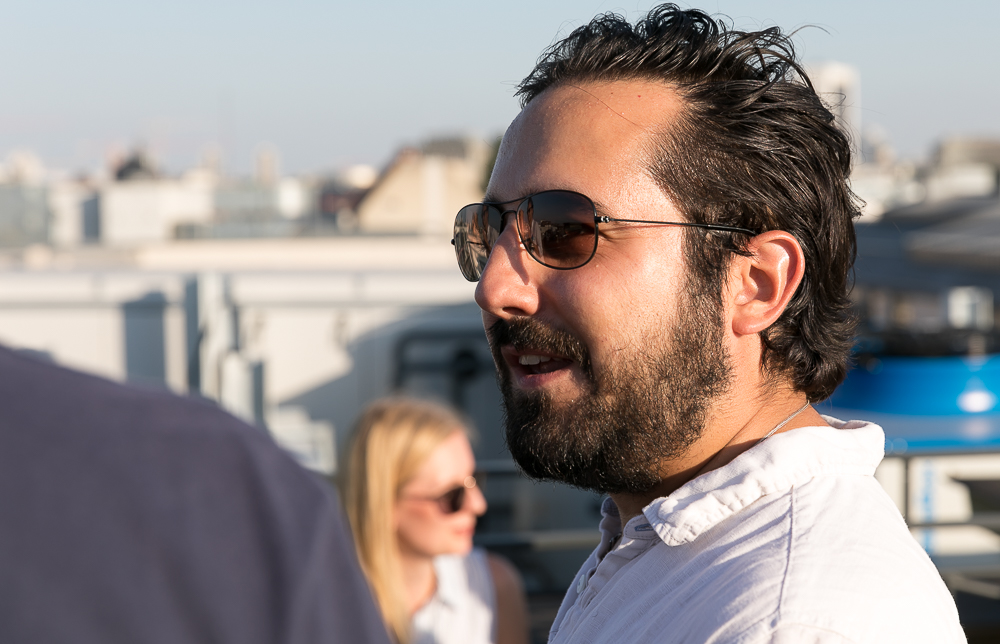 At this point, Charles was ready for a big change, and that change was Berlin and Bunch. According to Charles, Berlin was attractive because it has more parks, more open-minded people, and a louder life. It has been almost three years now since Charles moved to the German capital with his girlfriend. Darja had introduced herself a few months earlier and by this time Charles was ready to join Bunch as its engineering co-founder and CTO. Being quite fascinated with how data-driven psychology actually is, Charles eventually joined and became an integral part of the building process for Bunch. "Seeing how a product changes over time with people's needs is an exciting process to watch. I truly believe in Bunch's vision and sees how the product can benefit many organizations and many leaders" he stressed in our talk.
"Being a leader isn't exactly easy"
Charles admits that being an engineering co-founder in a strategic role pushes him out of his comfort zone by pulling him away from coding towards leading a growing team, pitching, and always representing the product and business. "I urge my team constantly to learn more and to track individual progress in a tangible way." While his team is being challenged with new tasks, Charles challenges himself to build a cohesive bridge between Bunch's vision and tech while being simultaneously accountable for his own decisions. He also tries to share experiences not only with his colleagues but with any developers, but "being a leader isn't exactly easy" he admits. Charles also mentors regularly at askadev.org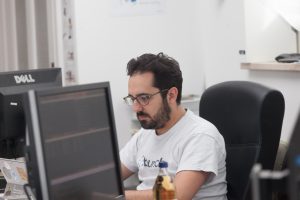 "Data needs to come with a mindset to actually change the world"
Charles is confident that Bunch will still be Bunch, despite any changes that may or may not occur while he is on holiday. "I believe that the company vision of becoming the go-to-product for other organizations that want recommendations to improve their collaboration will always guide us." But he does admit, that the tech space will change. Fairness in artificial intelligence will have to happen from the ideation phase while legislation will have to quickly catch up to developments. As for the machine learning and data, Charles tells companies to never forget about the storytelling part. "Yes,
data is important. Yes, it can solve problems. But without the story behind it, one cannot deliver the value of data." For Charles, data and technology skills need to come with a mindset to actually change the world in a dramatic positive way – and from the entire team here at bunch, we agree 🙂
Quick Tips by Charles
For developers:

Do not develop a personal relationship with a code, because often that code is thrown away. Just focusing on data is missing the big picture, data cannot solve problems on its own without UX.

For leaders:

Focus on technical feasibility should come last and not get in the way of vision and ideas.

For companies:

Apply an agile way of thinking. The ability to adapt and change fast enough is essential to any company at any stage. Jumping into solutions emits the solutions you have to come up with.
About Bunch.ai:
For those of you who don't know us, we are Bunch and we combine the latest psychology with cutting-edge data science to help you to hire the best talent and build high-performing teams.