Two years ago we shared this post about our vision of the future of learning being connected and social and our role in this future.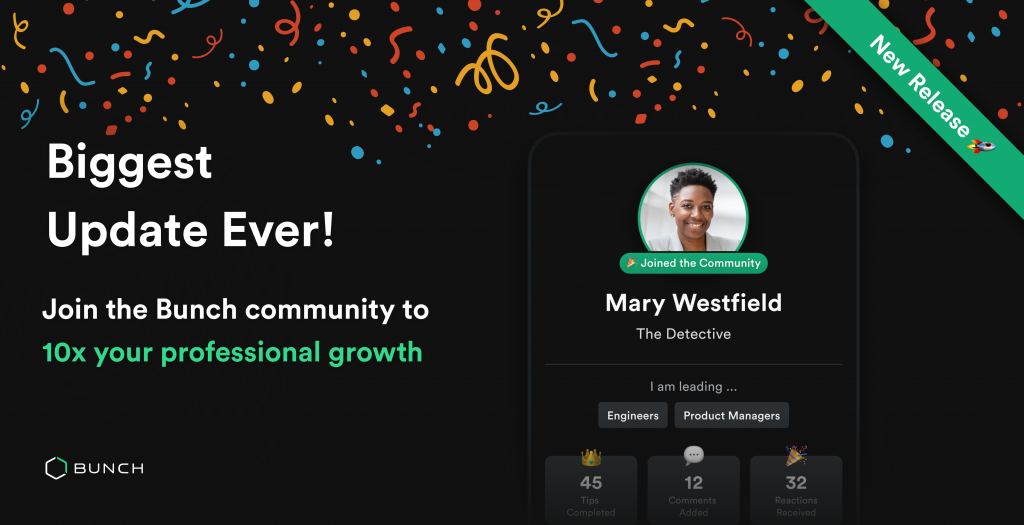 Today, the future has arrived. Bunch is now social and has landed in the App Store. This is just the first step towards our vision of building THE professional growth community that enables YOU to take control of your own growth and accelerate your career 🚀
In this release we're introducing 3 important updates to help you grow: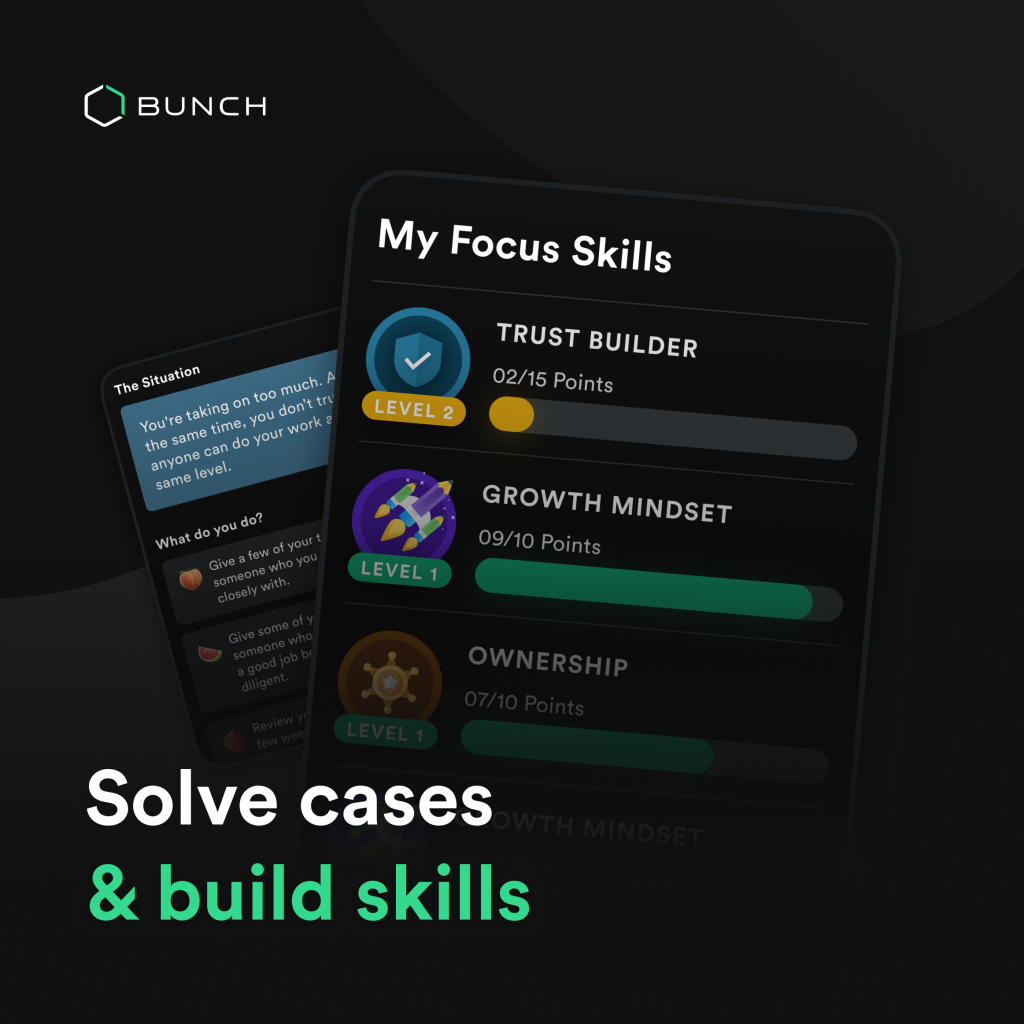 Now every tip you complete results in measurable skill progress on your profile over time. This is just the first step towards turning your profile into a true career asset because we want to make sure that every little step on your growth journey leads to real career opportunities. We will be adding profile features that track and document your progress forever, and enable you to take it with you from job to job and adventure to adventure.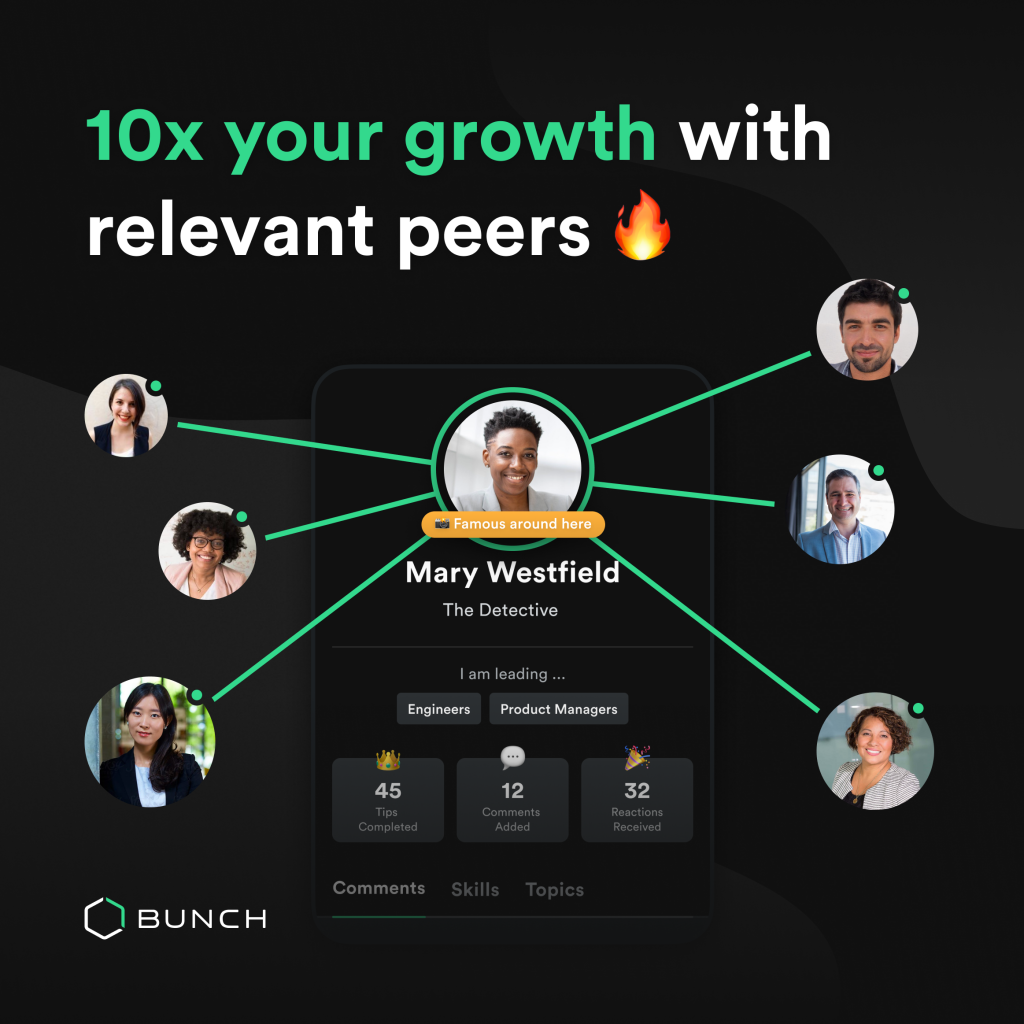 You are not alone! Your new profile helps you discover Bunch's strong community of peers who all learn and grow alongside you, and can help fuel your growth by exchanging perspectives and learning from each other.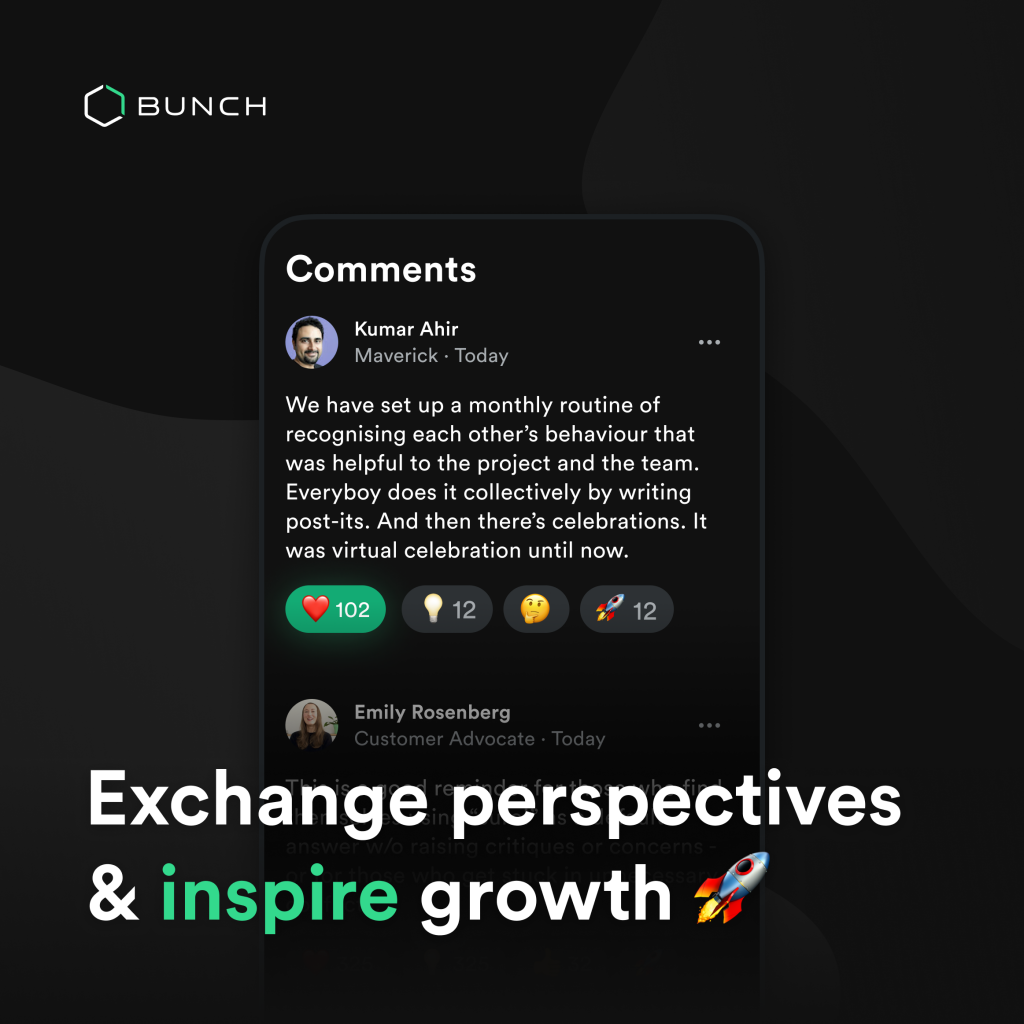 Last but not least, we want to tap into your wisdom and hear your voice! You can now share comments on every tip. All of us have been collecting valuable experiences in our careers and good ideas can come from anywhere. It's by sharing these learnings that we can progress and move forward together. Your Bunch peers want to know your take on the challenges that our leadership tips help you master. Comment with your take, and count on getting feedback from peers who care as much as you do. Pay it forward for others who can learn from your comments and follow in your footsteps.
Thank you to everyone who has been part of this journey so far, you know who you are! We would have not come this far without you.
Let's continue building the world's strongest community for professional growth, together! Update your app, and let us know what you think. 💪