A dirty secret about leadership – very few leaders understand how to do it.
A few years ago, I was working as a consultant to founders and early execs at high-growth startups. My mission was helping them build high-performance teams enabling them to scale, and every day I would sit down with them and get to know the challenges they faced.
One day, as I sat down with a client for lunch, he opened up about his struggle to learn how to lead people effectively. He was learning on the fly while his team was growing fast. He felt overwhelmed, anxious, and under-equipped to navigate the complex people issues that came with his role. I started seeing the same patterns with most of my clients and founder friends: everyone thrust into a leadership role felt utterly unequipped.
The way leaders learn now doesn't work
Eager to help my friend, I started looking for resources I could share with the overwhelmed leaders with whom I worked.
What I found was underwhelming: there are three main ways that people learn about leadership: they learn by failing repeatedly, they learn by reading lengthy books, or they go to a seminar where they spend three days huddled around a flipchart. None of these seemed like a practical option.
Knowing the pressure that my founder friends and clients were under, how could I suggest any of these options? None of them are viable for a leader in a high-growth startup.
Wasted potential: up to 7 million people in tech are dealing with ineffective, burnt-out leaders
The lack of viable options for today's leaders has a real impact on the lives of millions of people. There are the obvious problems it causes for the leader, but also to the entire team.
There are 11.5 million people working in tech today in the United States. We estimate that 800,000 of them are managers who never received any training on how to lead people. That means roughly 7 million people are directly affected by this problem.
Leaders feel overwhelmed
Many of the leaders I was working with seemed stressed, overwhelmed, and anxious. I could relate because I've experienced burnout myself when my first startup failed. Make no mistake: leaders today who are struggling to "fake it 'til they make it" are facing real career and health consequences.
Teams are frustrated and ineffective
One of the crushing blows to any organization is having great people leave. And, 50% of employees who do leave, do because they aren't happy with their direct manager. Millions of people leave their job each year because team leads and executives aren't able to level-up fast enough.
A path forward: leaders need actionable, personalized, and fast ways to level-up
When I realized that none of the existing solutions would help my friends, I decided to try and help out myself by absorbing as much knowledge as possible and producing bite-sized summaries for them based on everything I knew about their context.
I started sending weekly emails with short summaries of articles and research papers that a leader in tech could apply today. The summaries were quick, personalized, and actionable. And they seemed to work. My friends found the weekly email so helpful that they encouraged me to do more with my knowledge and found my own company. That's how I decided to start Bunch! I wanted to make a difference for leaders and their teams.
We've explored many ways to do this at Bunch. We're continually asking ourselves: how can we help leaders build high-performance teams, and navigate the day-to-day challenges they face?
After a few years of searching, we've decided to double down on what worked with my friends and scale it to help leaders everywhere. We call it an AI-powered Leadership Coach, and it launches in Spring 2020.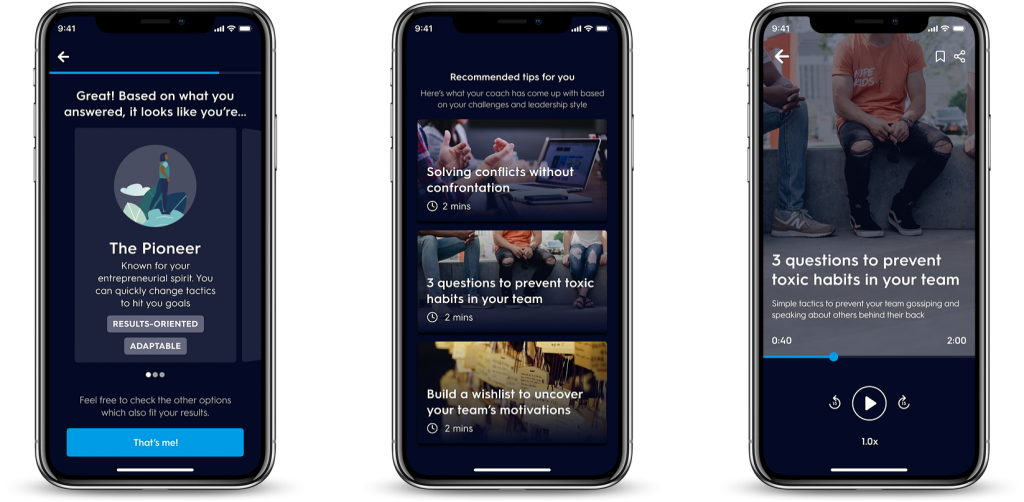 Made for you
The AI Leadership Coach will be available on demand in a mobile app, and help you learn about your leadership style by asking the same questions a traditional coach might ask you. But unlike a traditional coach, ours will also leverage data to understand your context better and give you more personalized and timely advice on how to approach stressful team issues.
2-minutes a day
The AI Leadership Coach will distill the most critical ideas down to simple tips that can be explained in 2 minutes or less – so leaders can get a little bit better every day without it feeling like a burden.
Immediately Actionable
The AI Leadership Coach will only offer insights that leaders can use right away. No fluff or vague theories.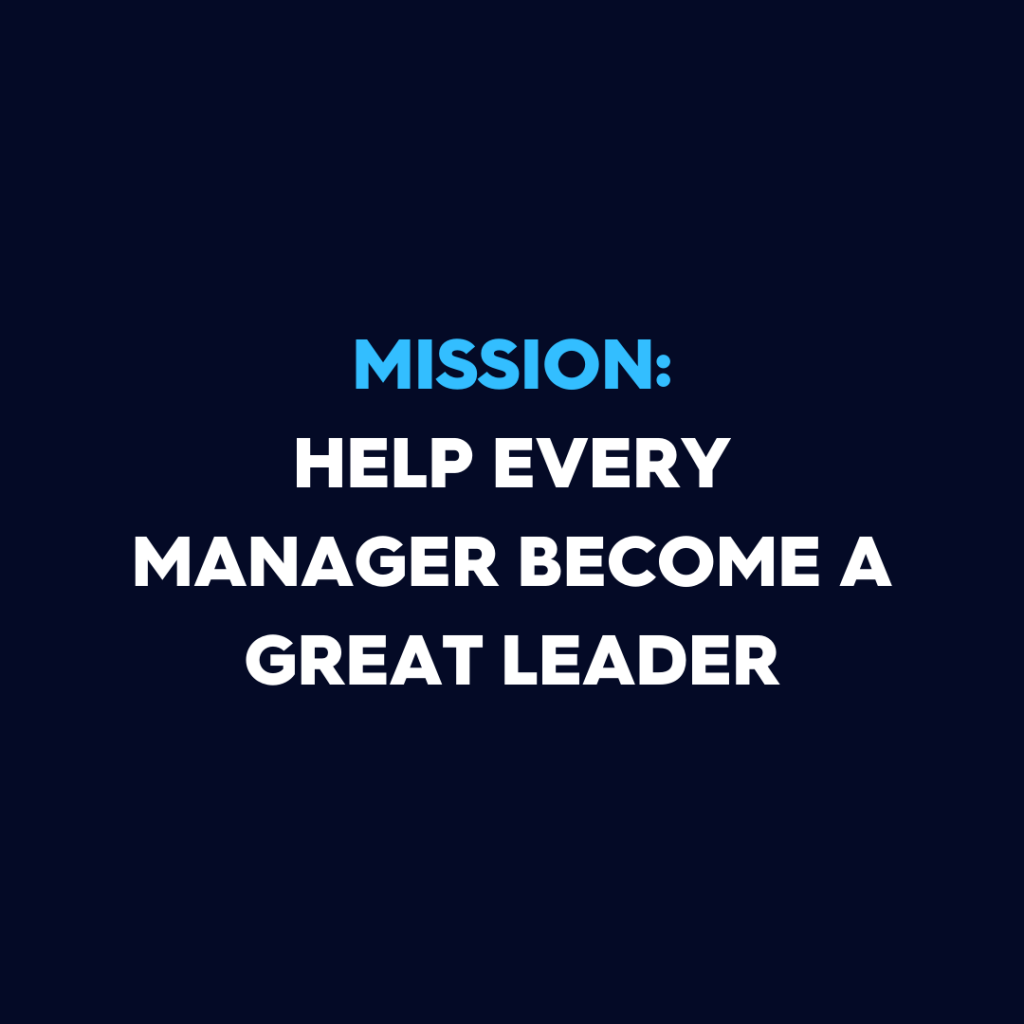 Get it first
Our official launch will be sometime in Spring 2020, but we've started testing prototypes of the coach with about 100 leaders already. We'll be offering early access to beta users soon. If you'd like to try it out, sign up to get early access here, and in the meantime, we'll share bite-sized leadership insights with you via email, our podcast, and virtual workshop series.
Last but not least, if our mission inspires you and you want to join us, we will be growing our team in the coming months. Keep an eye out for new openings here on AngelList.