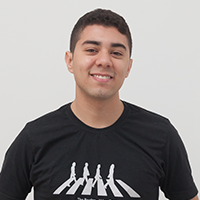 As always on Fridays, today we publish a recommendation by one of our team members. This week we decided on a #TeamPick by our tech whizz Iorrah Gonzalez Mota. Originally from Brazil, Iorrah has been developing in javascript since 5+ years, he has worked with 2 startups before, one in Dublin and one in Brazil and came to Berlin to join the team at Bunch since he is hugely committed to helping teams collaborate better through technology, data & psychology.
His Tip:"How we hire at Netflix" published in iTunes
Summary: When we ask Iorrah why he picked this special podcast, he just answered "Because in this episode they describe the core reasons why the team culture at Netflix is so special!" And he is right!
Enjoy 57 minutes of interview between Michael Paulson and Lyle Troxell from Netflix and their colleagues Chrissy Running and Mike Jones. The two recruiters discuss the hiring process at Netflix; diversity, freedom and responsibility, compensation, vacation, and more with Michael and Lyle that have established the podcast series in early 2018.
Get your head-sets on and click here for the complete episode!