We spend all week finding, curating and summarizing the best ideas on leadership – so you don't have to. Sign up for our Weekly Briefing to get them straight in your inbox.
---
Weekly Briefing: Supporting the #BlackLivesMatter movement and your team
May 30, 2020
Enough is enough.
I'm shocked and angry about George Floyd's brutal murder. What's worse, I'm deeply saddened that the events unfolding in Minneapolis are nothing new. They are the result of systemic racism that continues to be overlooked or ignored.
On a deeper level, I find myself very confused. I'm baffled by the lack of progress we've made in combating racism. As I've gone back and forth between NYC and Berlin these past two years, I've come to love both cities for their diversity. But people in these cities – and across the United States, especially – face horrors that should no longer be an accepted occurrence. We can and must do better.
As leaders, we need to act. In the face of these events, it's our responsibility to start the uncomfortable conversations. We need to educate ourselves and our teams, own our responsibility to take a stance, and amplify the Black voices around us.
The anger and helplessness we feel should not be left to settle and disappear. Both as a person and as a leader, I've been trying to figure out what I can do to make a difference, and I've shared my learnings below.
If you have any ideas or resources that you'd like to share – please do ping me. I'm committed to using our platform to contribute to change.

---
What can you do?
1. Educate yourself. Keep your eyes and ears open.
2. Reach out and listen to your friends.
It's difficult to find the right words, but that doesn't mean we should be silent. Speak about your emotions and reactions with your network. Instead of assuming the solution, try to extend your support to the Black people in your life and ask how you can help.
3. Open a dialogue with your team.
You are the example for your team. The world needs compassion, empathy, and open-mindedness. Lead with these qualities. Resist the urge to stay silent and avoid discomfort. Make space through a meeting where your team has the possibility to share how they feel. Explore the potential anger and anxiety together, and help talk about what everyone can do to support People of Color in your community. This may mean giving your team the time they need to provide that service and help them integrate it into their busy schedules.
4. Support People of Color on your team by offering them support and time off.
If you do have People of Color on your team, it may look like they are OK, but chances are they are not. Take a look at this article by Refinery29 to better understand what they may be feeling and how you can best approach the situation. Give the option to take a day off and ask what support they need.
5. Check your assumptions and biases.
Work together with the People of Color on your team or in your community to constantly check yourself. Have a look at this HBR article giving a good overview of the challenges that People of Color face in their white workplaces.

---
At Bunch, we pledge to support People of Color and stand up for diversity and tolerance by:
Amplifying the voices of Leaders of Color today and in the future across our content and communications.
Doubling down our focus on inclusive leadership in the resources that we provide to leaders
Basing (at minimum) 50% of our content on ideas, thoughts, and learnings from People Of Color
Last but not least, if you are white, don't forget: it is not your place to lead the fight. Our role is to support, amplify, and elevate the brilliant Leaders of Color around us and ensure they have a safe space to speak and lead.

"Injustice anywhere is a threat to justice everywhere. We are caught in an inescapable network of mutuality, tied in a single garment of destiny. Whatever affects one directly, affects all indirectly."


Martin Luther King Jr.,
Stay strong. We stand with you. 👊🏿👊🏼👊🏽👊🏾 #BlackLivesMatter
Darja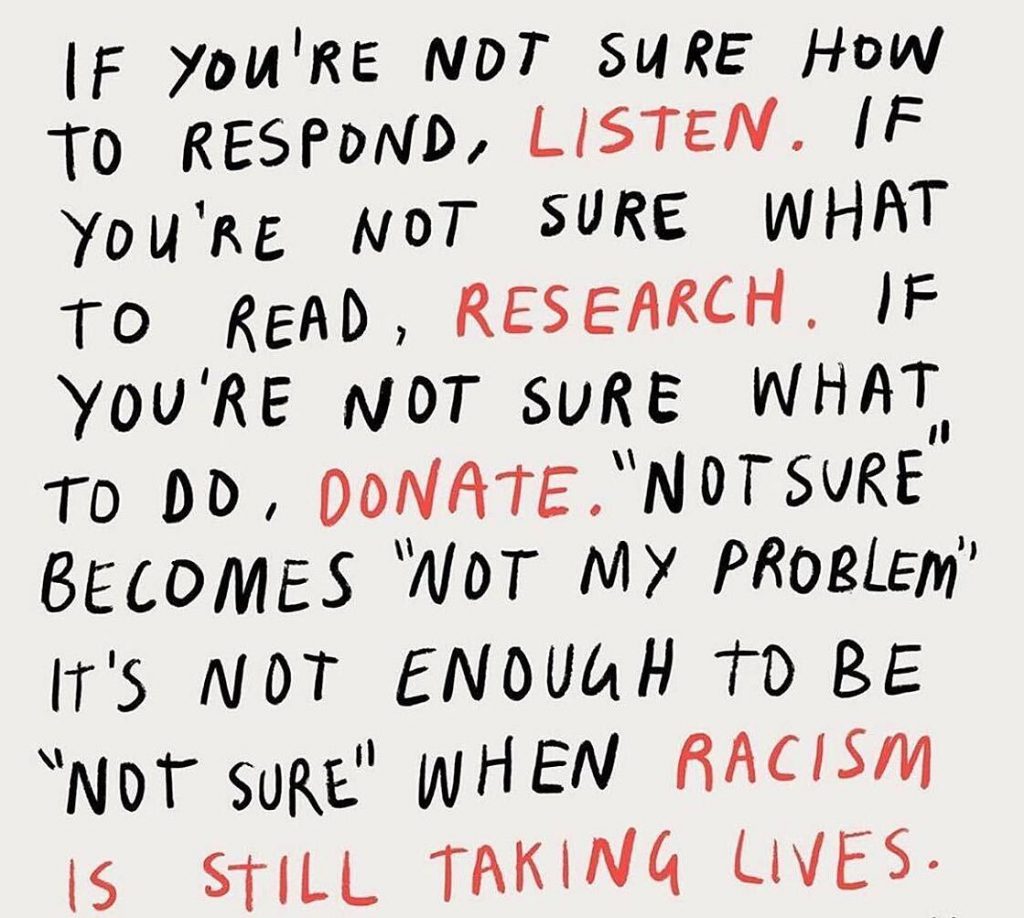 ---
Weekly Briefing: Supercharge your growth with our 14 Leadership Types
May 17, 2020
Last week, I had an interesting conversation with a friend of mine who leads a large team at a high-growth tech company. We were reflecting on a situation, and the following question came up:
"How could I have acted differently than I did? What reaction would have been better?"
It's something you get asked often if you are a psychologist or a coach. People often seek advice on "What could I have done better? Is there a right way to act in this situation?". And of course, there is never only one right way to do things, but rather many different ways of achieving the same thing.
Ultimately, this comes down to one thing, your personal leadership style.
Helping you to better understand your style, we've introduced our 14 Leadership Types – based on the research of our partner Prof. Charles O'Reilly (Stanford Graduate School of Business) to uncover what type of leader you are, not only today but who you aspire to be tomorrow. And, the best thing is: you can find out for free using our AI Leadership Coach.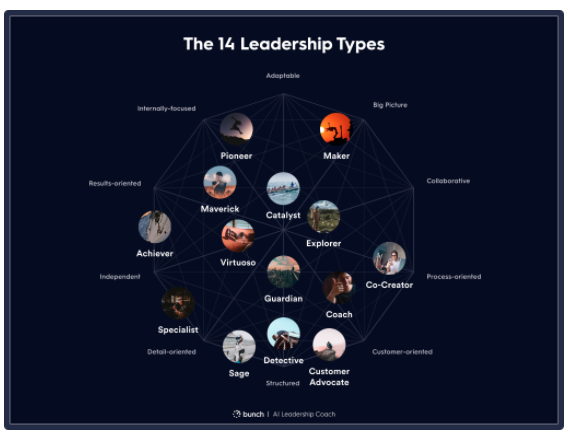 What superpower would you choose if you could have one?
The idea of letting go of our limitations for just one moment and thinking more about what we could be seems possible only in the hypothetical. But magical things can happen when we apply this mindset to our leadership aspirations.
We've developed a self-assessment of your leadership capabilities and archetype to help you better understand yourself. But of course, this is not one-and-done evaluation, life is so much more dynamic than that. So beyond just understanding who you are today, learning about the other leadership archetypes can be a unique and helpful way of transforming yourself and growing into someone that you want to become tomorrow.
Not all great leaders are alike. That's why we need to think of leadership 'archetypes' as north stars to point ourselves in the right direction and do our best to get there. Melanie Perkins leads Canva in a very different way than Stewart Butterfield leads Slack. To get the bottom of the different leadership styles, we built on research from Stanford to define 14 different leadership styles. Which one are you?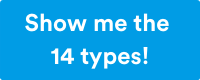 Leadership Profile:
Melanie Perkins @ Canva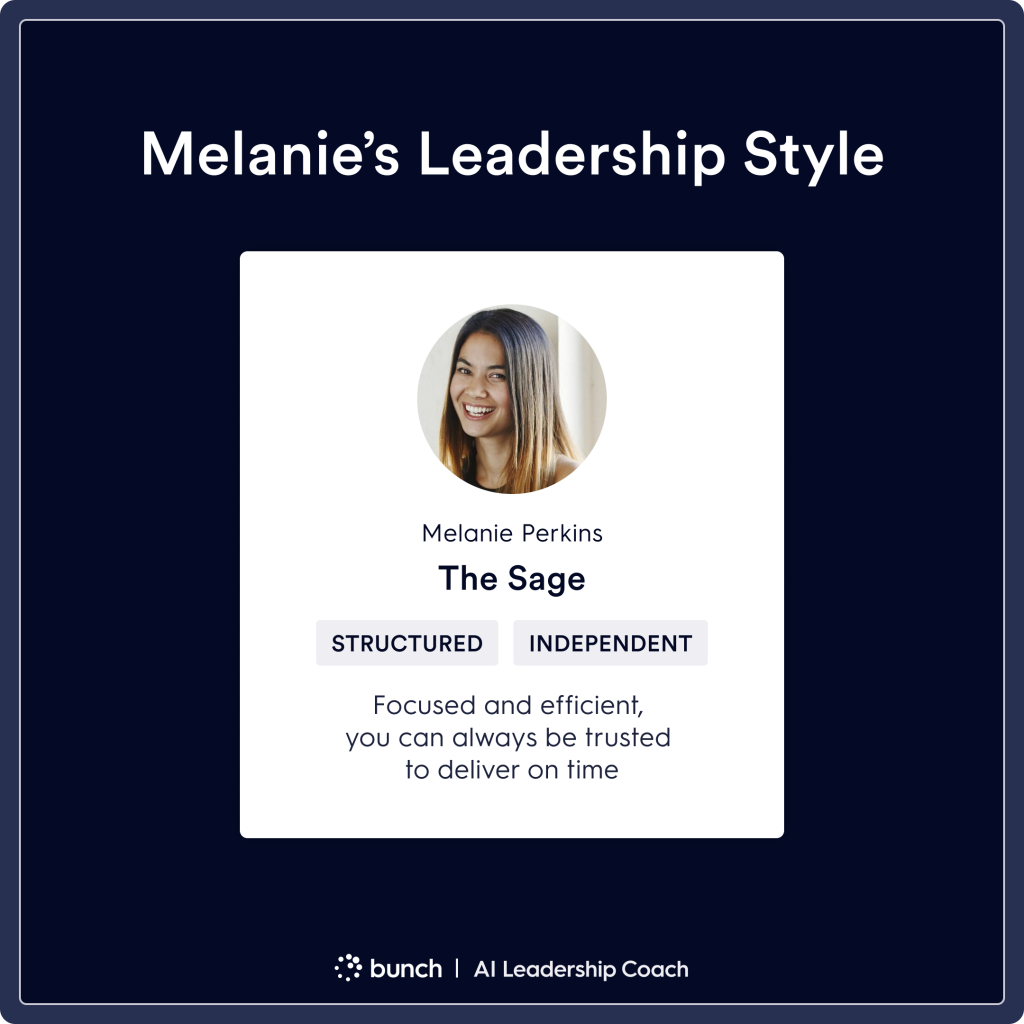 Melanie's leadership profile is The Sage, with a structured, independent approach. As Co-founder of the user-friendly, design software, Melanie has had to be extremely organized, pragmatic and an excellent planner. The Sage is known for valuing accountability, process and teamwork – they enjoy working with teams who enjoy experimenting with new ideas – which as users of Canva we know the team has done well over the years.
Are you a Sage like Melanie? Find out with the Bunch Leadership Coach!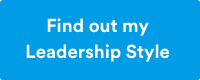 Leadership Profile:
Stewart Butterfield @ Slack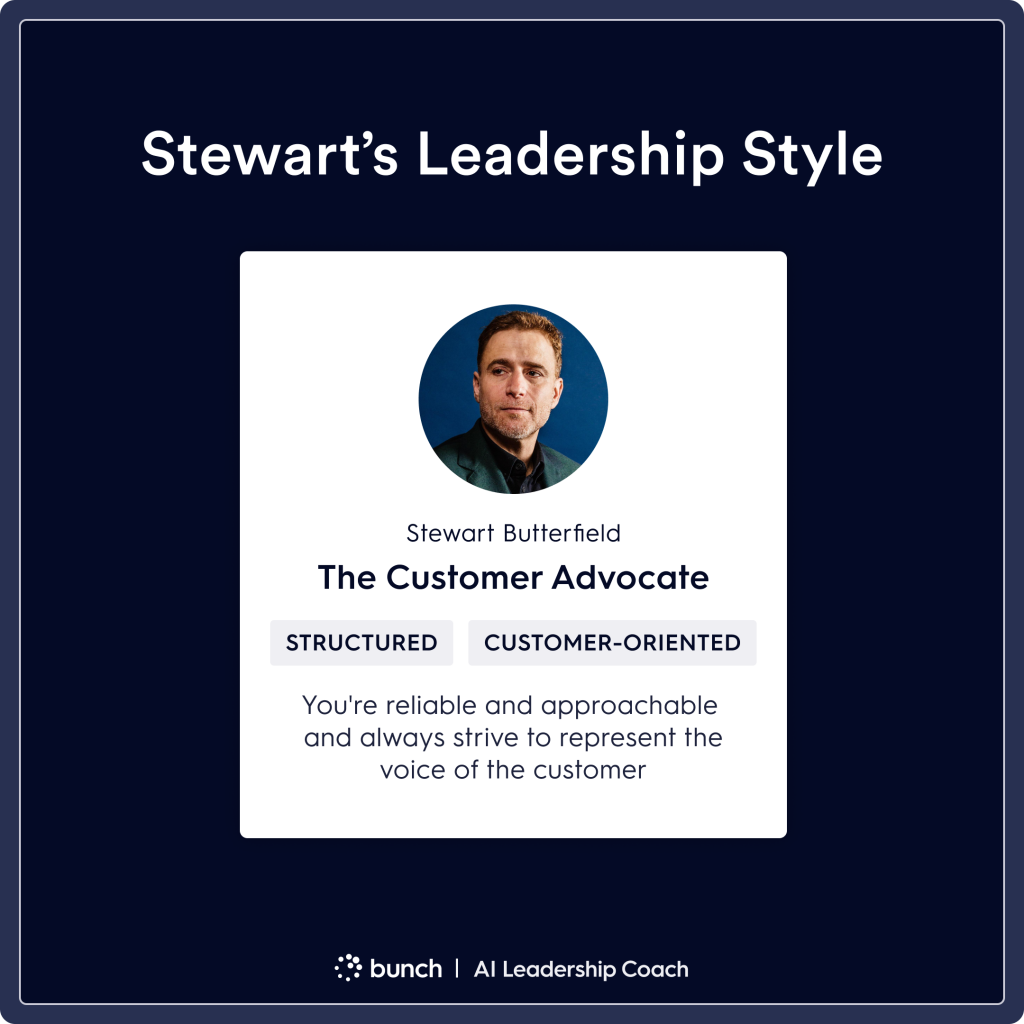 Stewart's leadership type is The Customer Advocate, he is customer-oriented and feedback-focused in his style. He has a deep understanding of customer needs, and an organized, pragmatic approach to work. As a leader he values learning from feedback and optimising customer experience processes. Stewart always has the customer at the centre of all decision making and enjoys working with teams who do so too.
Are you a Customer Advocate like Stewart? Find out with the Bunch Leadership Coach!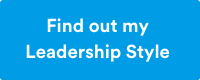 Leadership Profile:
Arianna Huffington @ Thrive Global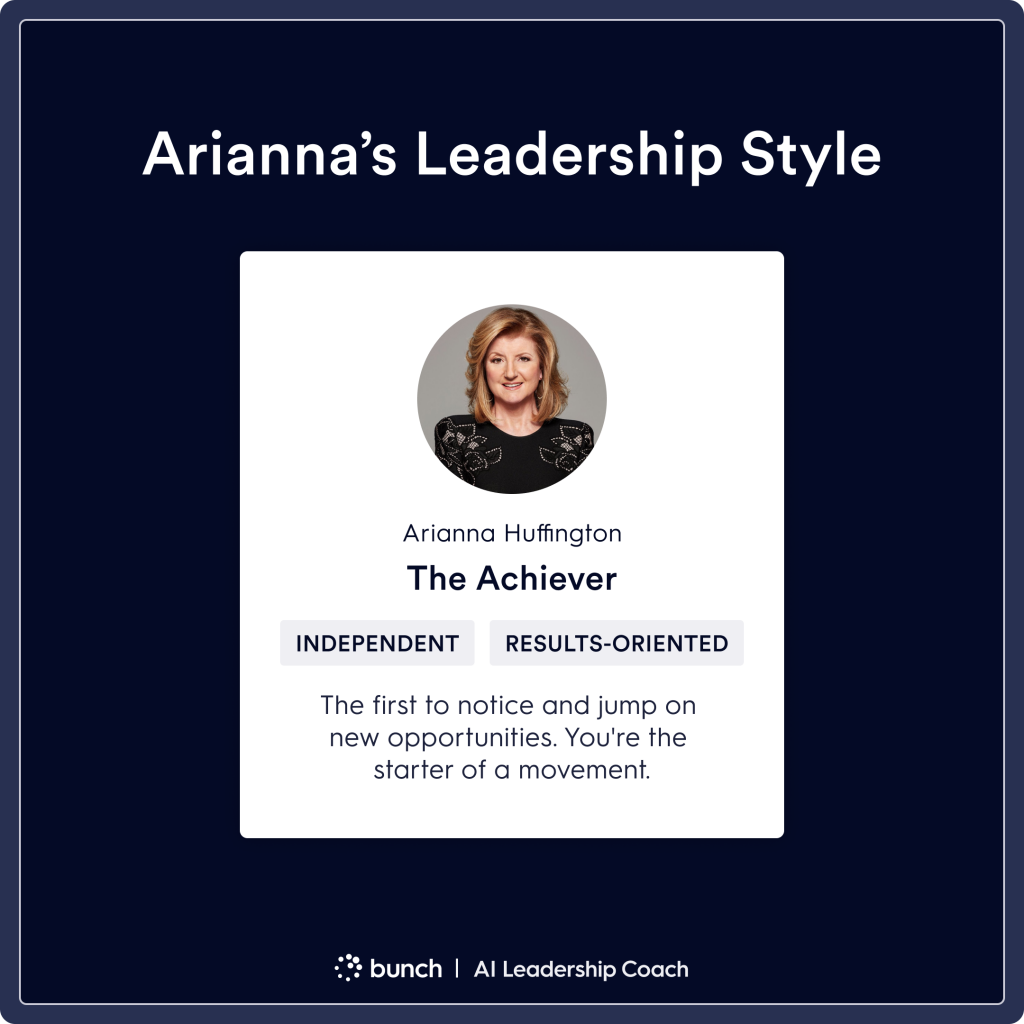 Arianna's leadership type is The Achiever – she is independent and results-oriented. Arianna's strengths include an ability to thrive (excuse the pun) under pressure, taking initiative and big risks. She's fearless! Arianna values speed of execution, being recognised and held accountable for her team's contribution. Arianna's ideal team are goal-orientated and rigorous when it comes to execution.
Are you an Achiever like Arianna? Find out with the Bunch Leadership Coach!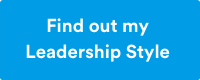 ---
Weekly Briefing: Building Trust in Digital Teams
May 10, 2020
Growing up with Star Wars, and Alexandre Dumas' 3 Musketeers – I thought of trust more as, "You can trust me with your life" – I focused on the the result state, not the process of how they got there. So I was surprised when I first learned about the behaviors that drive trust in a group: being vulnerable, making fun of yourself and, accepting each other's short-comings.
Luckily, now I've learned that in order to earn deep-trust with someone and, particularly in a group, it's all about being vulnerable. Not an easy task, particular when you can't see each other face-to-face, due to COVID-19.
So I dug deep in order to find hands-on, no-fluff advice on how to get 'emotionally-naked' (Patrick Lencioni) in front of your team, and build deeper trust.
The outcome: 2 tips from inspiring leaders like Julie Zhou (ex-VP of Product Design at Facebook) and Patrick Lencioni (NYT best-selling author) to help you build trust in your 1-on-1s. And, also included is a bonus tip from Karl Alomar (VC at M13), on how to help your teams to crush their goals. Enjoy!
Building trust with leaders: Karl Alomar, Julie Zhou and Patrick Lencioni
Every problem companies experience with their team members springs from the same root cause: there is too little trust. There is too much fear. Too little trust and too much fear in a workplace has a name: it's called a toxic work environment, we wrote an article about toxic people in the workplace.
Justin Rosenstein, Co-founder of Asana says "When everyone on a team is empowered and trusted to manifest their full potential, each person becomes capable of so much more, which makes the company capable of so much more."
We often don't realize that we have the power to set the tone – through demonstrating trust and vulnerability to our teams! That is why this week, we are shining a light on ways you can develop trust with your teams from three different leader's viewpoints. Let's go!
Author of The Making of a Manager, Julie Zhou provides the secret to how she builds trust with team members from day-one, using 1-on-1s as your primary tool. Learn the right questions to ask your team members, and the impact they will have.
Patrick Lencioni, author of 11 leadership books, teaches us how to find and lead with vulnerability-based trust. Patrick says there are 2 main types of trust that leaders can develop with teams – predictive trust and vulnerability-based trust.
Karl Alomar VC at M13 and ex-COO at DigitalOcean, reveals his '10% technique', proven to help teams generate winning, customer-focused ideas. This technique focuses on enabling your teams to move past good, and get to 'great' results! Because in order to trust your team, you need to enable them with proven tools & methods.
Other great reads on trust and vulnerability
More from Teams at Work
Beyond the Crisis: Going Remote for Good
Last week we put together a guide on what happens next for companies who have been working from home. This guide will walk you through what to consider in the case you want to take your company 100% remote. We've done it – if you need to chat! How to run a successful remote team
Before the lockdown, we were lucky enough to sit down with Liz Daldalian, Head of Business Operations & Delivery at Truffle Suite, a fully remote team of 22 people. Liz was kind enough to give us some hot tips for running a successful remote team.
---
The 10-3-1 Approach to Building Confidence in Yourself
Confidence will help you become more vulnerable, and in turn, build more deeply trusting relationships. In this quick tip, we'll show you how to tap into your inner boss. As usual, our tips are always actionable.
---
Want the Weekly Briefing sent straight to your inbox every week?

---
Weekly Briefing: Going Remote for Good
May 3, 2020
After weeks or even months on lockdown, have you considered taking your team remote, permanently? Today we're sharing our Guide to Going Remote for Good – a followup to our popular guide Going Remote, Overnight. We've also pulled together some great resources from remote-first leaders. Enjoy!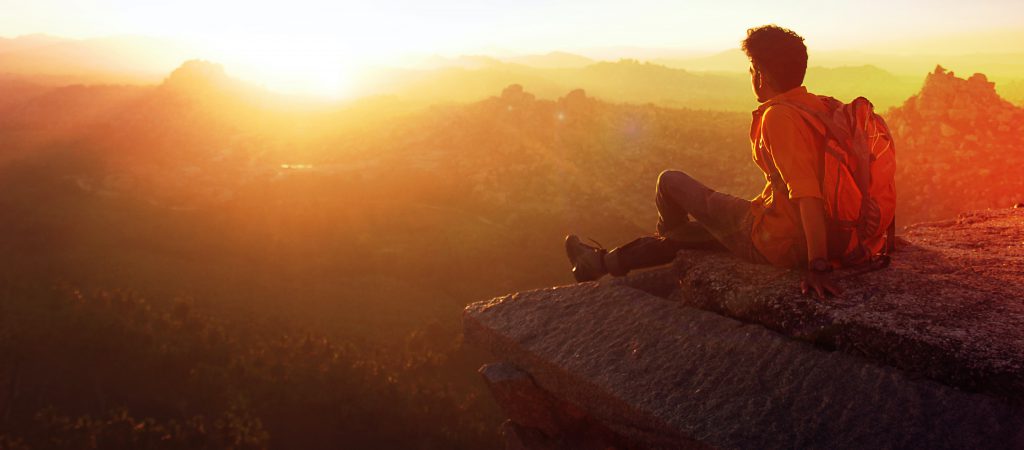 Nearly two months into lockdown, leaders around the world are rightly wondering what's next. For all the talk of "the new normal", we're all still trying to define what that means for us and our teams.
Many teams are truly embracing remote work. Youngme Moon (author of the book Different) captured this sentiment perfectly on a recent episode of HBR's After Hours podcast, proclaiming: "You'll never see me in the office again".
Leaders are seeing opportunity and wondering why they're paying for an expensive office and limiting their talent pool to people who live near it. But they're also realizing that remote work requires attention to some of the details in terms of how work is done and how a culture is built.
With politicians debating timelines for "re-starting" the economy, many companies that have the luxury of being able to run remotely are starting to ask: what if we don't go back to the office at all?
This deep dive guide covers 5 key steps to go remote for good:
---
Other great reads by remote-first leaders
More from Teams at Work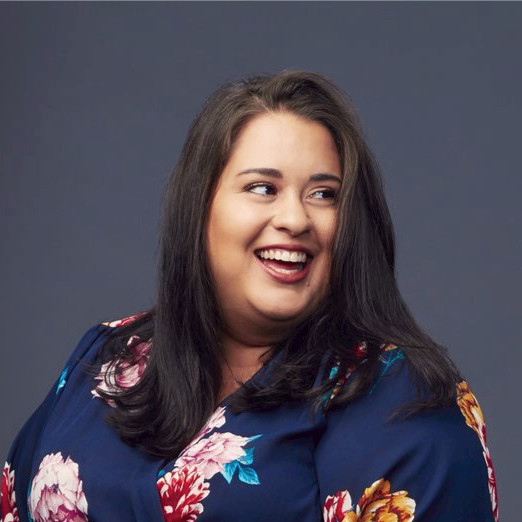 How to run a successful remote team
Before the lockdown, we were lucky enough to sit down with Liz Daldalian, Head of Business Operations & Delivery at Truffle Suite, a fully remote team of 22 people. Liz was kind enough to give us some hot tips for running a successful remote team.
---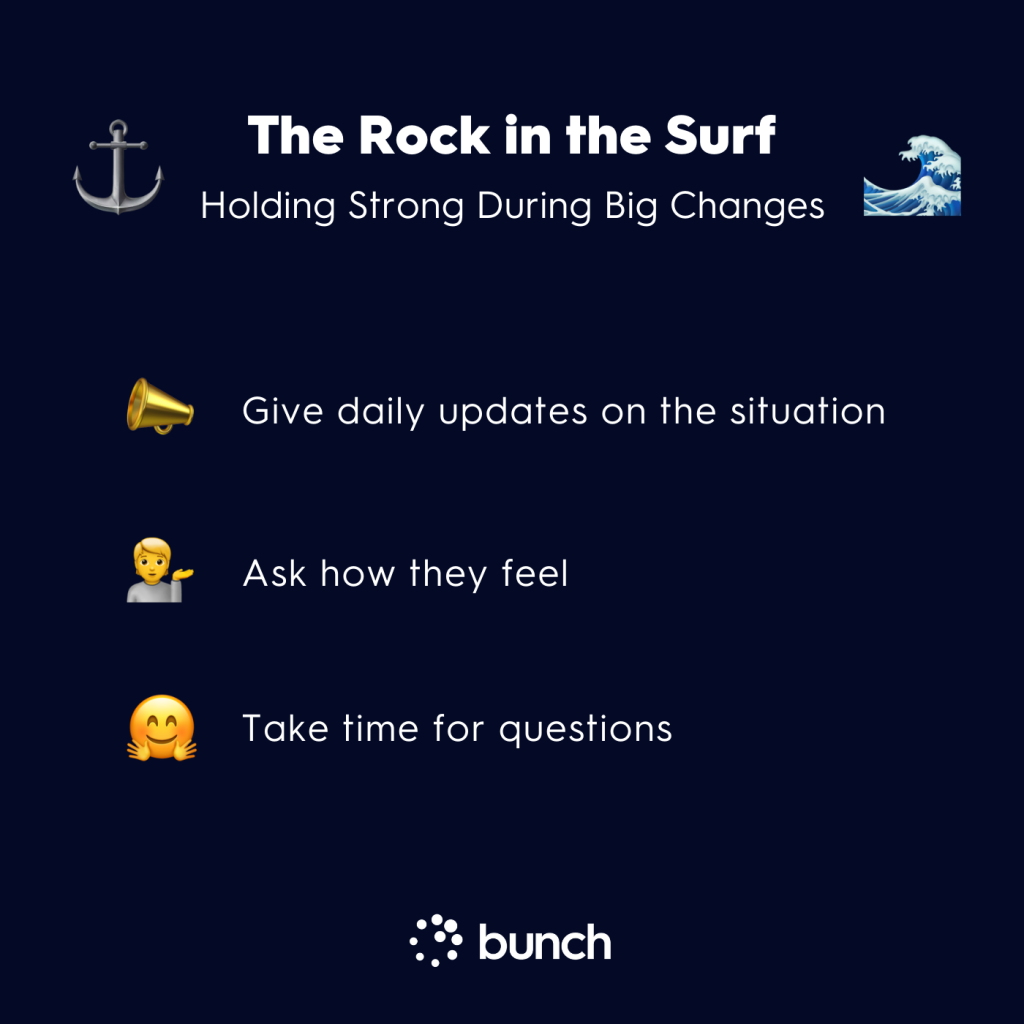 Going remote, overnight: A practical guide to help your team work from home
If your team has suddenly and indefinitely become 100% remote, it can be stressful to say the least. To make the transition a bit easier, we've compiled a 5-part guide to help you get up-and-running quickly.
---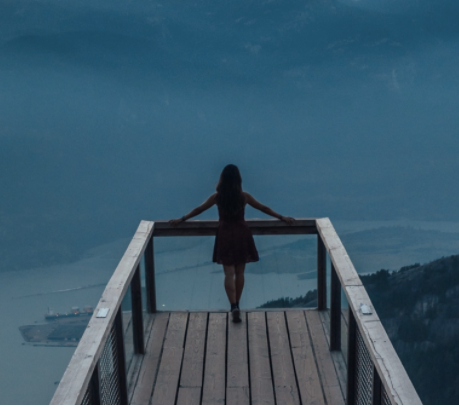 The 10 Most Inspiring Female Leaders and Their Self-Care Rituals
The role of self-care is doubly important now we are working from home. We zoned in on 10 inspiring female leaders and their self-care rituals to help you get closer to zen.



---
Want the Weekly Briefing sent straight to your inbox every week?

---
Previous Weekly Briefings
The Weekly Briefing: How overcome fear and find the path to growth
April 26, 2020
If you're like most leaders, you've experienced fear lately. Fear about friends and family. Fear about the future of your team and company. Fear about the economic impact of COVID-19. But as we band-together together to shape the future and define our new normal, it's important to think about the flip-side of fear: Growth.

To borrow words from inspirational leader Sheryl Sandberg, we need to learn how to lean into the fear in order to level-up.

In this week's briefing, we've got some proven gems to help you ovecome fear to to further your growth as a leader.
Let's level-up!
---
---
The Live Coaching Catalyst
Brené Brown says, "Daring leaders work to make sure people can be themselves and feel a sense of belonging," Here's one way you can inspire belonging by running a live coaching session in front of your team to signal that it's ok to be vulnerable, and catalyze the kind of openness that drives a sense of belonging.

🕔 Schedule a session and invite your team
Ask a pro or someone you trust to ask you coaching questions in front of your team. You can do this over Zoom. Leo Widrich (Co-Founder, Buffer) and Darja Gutnick (Co-Founder, Bunch) tried this recently by doing a public coaching session on Instagram Live.

🤗 Answer at least 3 vulnerable questions:
Here are some good starter questions relevant to the current COVID-19 crisis:
How have the last few days been for you?
How is the crisis impacting you and your family personally?
What do you currently struggle with?
🙋 Ask your team to share their answers to some of the same questions
After you start, take turns to answer the same 3 questions, sharing your vulnerability and kick-starting the healing process. After all, as Brené says: "Leaders must either invest a reasonable amount of time attending to fears and feelings or squander an unreasonable amount of time trying to manage ineffective and unproductive behavior."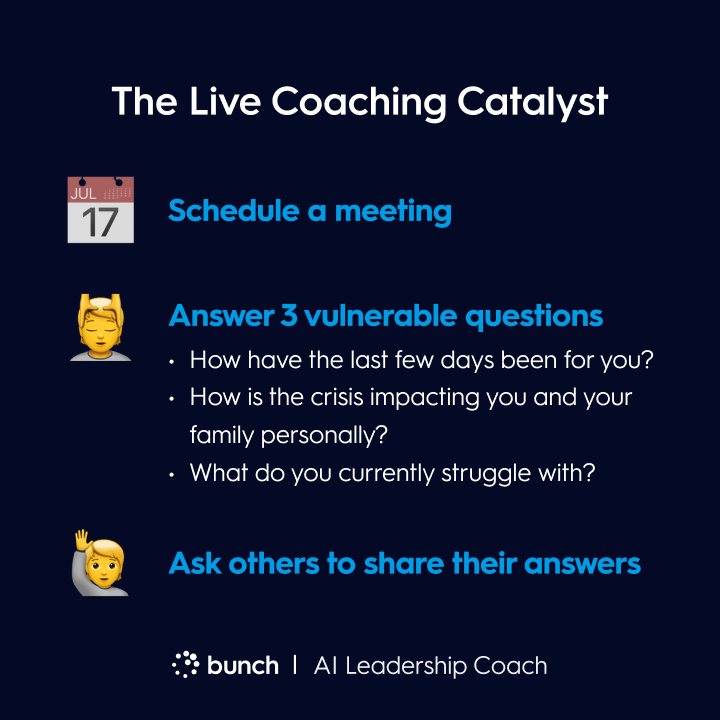 Further reading from Brené Brown: Leading from hurt versus leading from heart (5 mins)

---
The Fear Factor: Keeping Founder Anxiety in Check

Chris Savage, CEO and Co-founder of Wistia says that "Being an entrepreneur is all about fear: fear of failing, fear of making the wrong decision, even fear of success."
Overcoming fear and anxiety is a huge part of the gig. Inspired by Chris' words, here are a few steps you can take to feel better to prevent yourself from making a scared decision or reacting emotionally the next time you're feeling anxious.

🧑‍✈️ Get out of autopilot
Recognize when you get agitated and start by acknowledging it. Do you speak faster? Is your voice louder? Are you rambling?

📢 Verbalize your emotion
Acknowledging how you feel will help you regulate your emotion. Tell yourself "I feel defensive right now." If the situation allows and you trust the people around you, share it with them, too.
🤗 Do something that makes you feel better
Exercise, listen to music, bake, play with your kids, jump on a computer. game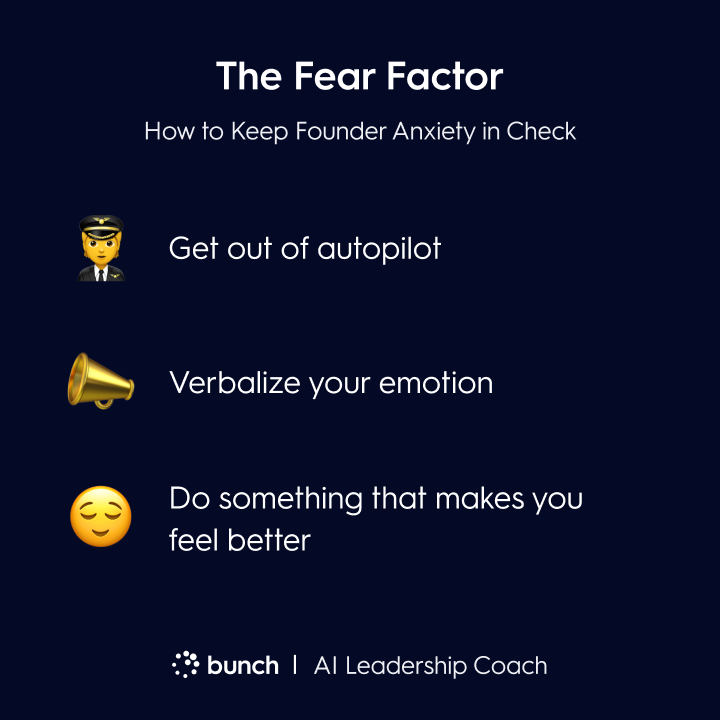 Further reading: The Scary Side of Entrepreneurship (2 mins)

---
The Circle of Influence
To prevent fear from overwhelming you, you need to focus your time and energy on what you can actually control. In his famous book the 7 Habits of Highly Effective People, Stephen R. Covey quotes a Rolfe Kerr poem: "do not fear mistakes—fear only the absence of creative, constructive, and corrective responses to those mistakes."
Here's how you can do just that:

✏️ Draw your Circle of Influence
This is where you'll list the things you actually have control over.

📝 Write down 10 concerns
This can be anything, write them all down on post-its if you have any.

🟢 Move concerns you can control into your Circle of Influence
Then, throw the other concerns in the bin! The act of writing them down and throwing them away will have the mental effect of reducing their power.

🎯 Pick the most impactful one to focus on
Ask yourself: which of the concerns, if addressed, would have the biggest impact? Then jot down some ideas for what you can do to influence it & add the step to your calendar.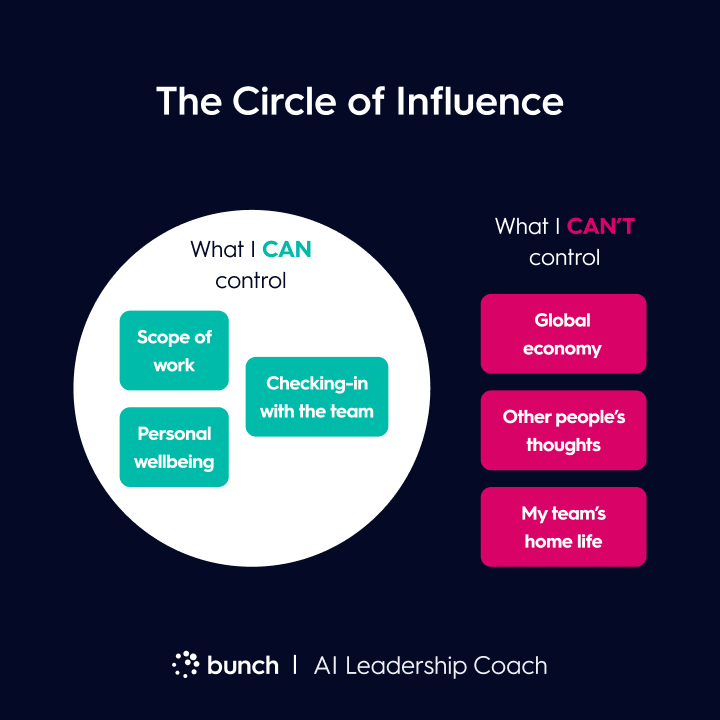 Further Reading: Use the 'Circle of Concern' to Reframe Your Fears in Uncertain Times (2 mins)
---
Micro-habits for Managing Anxiety
Marie Forleo says "When you work from home and share your space with others (cute pets and cute people alike) — boundaries are indeed, essential". You can set up small habits and boundaries to help find a sense of balance within your new, limited physical space.
Inspired by Marie, here are our 3 favorite micro-habits:

👩‍💻 Make a dedicated workspace
This helps you create some boundaries between personal and professional life, as Marie points out! Prepare a "work" area with things like post-its and highlighters, a comfy chair etc.
🧹 Keep your space tidy
Clutter tends to make people feel negative emotions, so make a point of cleaning for at least 10 minutes a day.
🏢 Go "into the office" each morning
Do what you normally do first thing in the morning: have breakfast and a coffee or tea, have a shower, then change into work clothes and head into the "office" part of your house.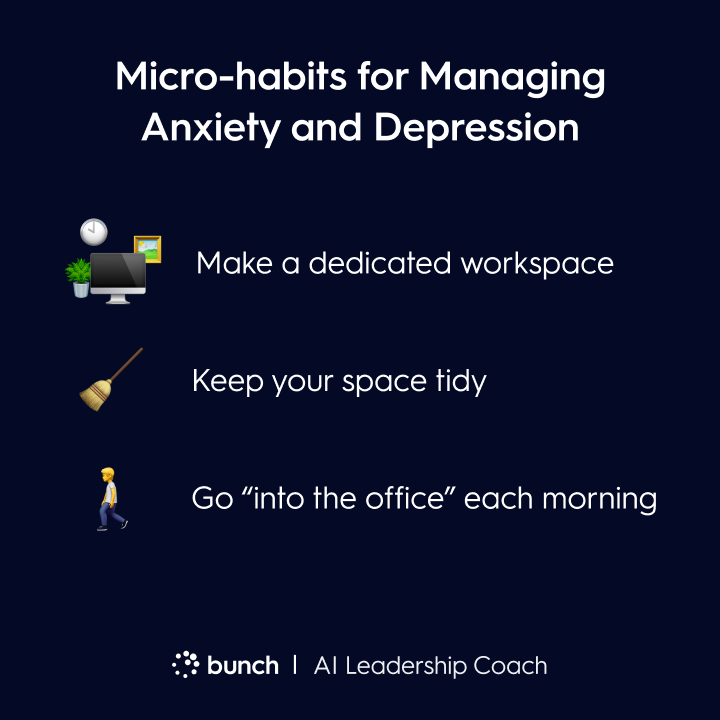 Further Reading: Marie Forleo – Coronavirus Support Guide (10 mins ++)
---
The Work 'Wind-Down' Routine
"To switch off, I take part in an activity to allow total disengagement from the day's work." Joel Gascoigne, CEO of Buffer has a useful 'winding down' routine to make sure he leaves work behind for the day and sets himself up for a decent sleep.

These are our tips to mentally checking out from the day:
💁 Acknowledge a difficulty and let it go
Try acknowledging a difficulty or fear you faced that day, then make a conscious decision to let it go. There's no need to take it home – or rather to the sofa!

👋 Say a proper goodbye
Make an effort to say a proper goodbye to your team at the end of the day. For example: "I'm signing off for the day – see you all in the morning!"

😁 Reflect on 3 things that went well
Identify 3 things that went well each day – this will help end your day on a positive note, and build your resilience during tough times.
🎽 Finish your workday with something for you
Joel says "For me, this is going for a 20-minute walk every evening at 9:30 p.m". Make sure you wrap-up your day with an activity for you!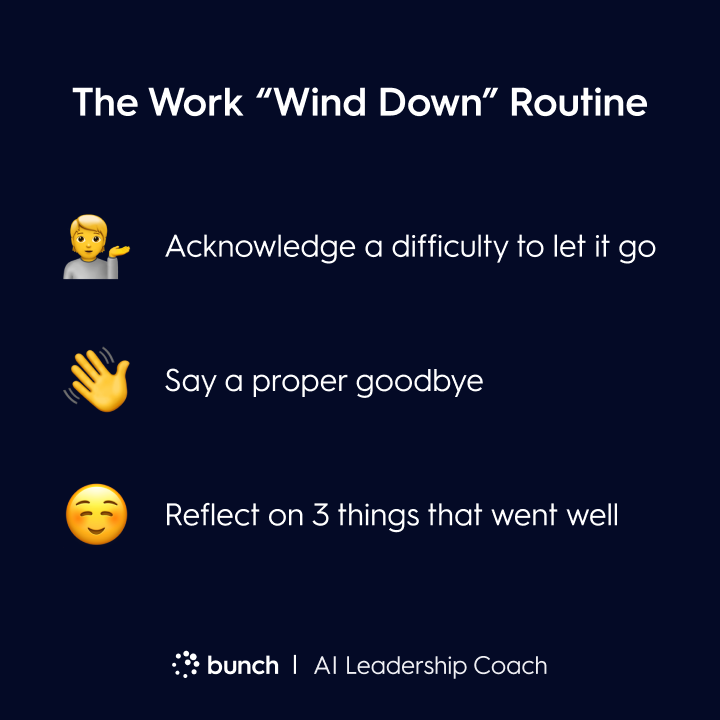 Further reading: How and Why to Create a Sleep Ritual(4 mins)
---
Want the Weekly Briefing sent straight to your inbox every week?

---
How to find your focus and prioritize tasks when you've got a lot on your plate
Sunday, April 19, 2020

After several weeks stuck at home jumping from Zoom call to Zoom call, and with plans changing left and right, it's easy to feel lost in the chaos.
This week's briefing gives you tips and frameworks from other leaders on how to zoom out and see the bigger picture, find your focus, and prioritize when you've got a lot on your plate. You can use most of these in your personal life too!
Here are some of the best nuggets of wisdom we found this week:
Keep Scoring When You're Shorthanded
---
Most Important Tasks: Maximizing Your Impact as a Leader
As a leader, you're constantly juggling what feels like a million different tasks. That's why many successful leaders have developed their own 'hacks' for getting things done. Elon Musk has a great one called "Most Important Tasks", or MIT.

The concept is simple: figure out what your biggest leverage is each day, and schedule time to focus only on that.

Here's how you can apply Elon Musk's Most Important Tasks productivity hack:
First – Identify your Most Important Tasks
Each week, look at your task list and ask yourself: which of these tasks will drive the biggest results this week? Pick no more than 3. Look for opportunities to get the most value possible, and whether it's the right time to focus on it.

Next – Block calendar time for Most Important Tasks
As a leader, your schedule fills up quickly, and if you don't schedule a time for the "MITs", it's likely that they get dropped. Make sure you block time to do them and hold yourself to it! Don't push the time unless it's a real emergency.

Then – Use your mornings to work on your Most Important Tasks
Your focus and creativity are often highest at the beginning of the day, so try to squeeze in time each morning to work on your "MITs" before you move onto other meetings. For example, Elon Musk always answers his 30 most important emails each morning before moving onto the rest of his day.

And there you have it: Elon Musk's "Most Important Tasks" hack! Give it a try and let us know how it goes.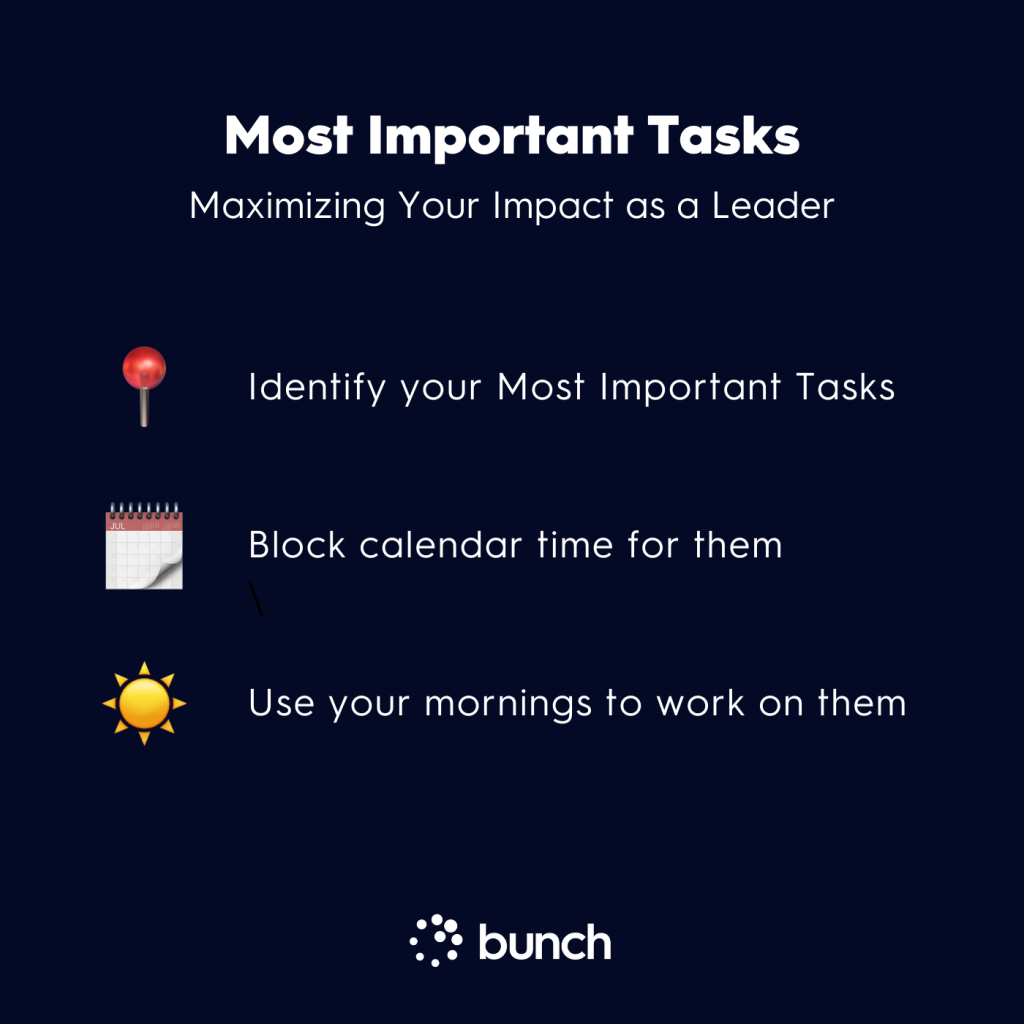 Further reading: How to use Elon Musk's MIT technique (17 mins)
---
The Rocks and Sand Model
The Rocks and Sand Model can help you decide where to focus your energy on a day-to-day basis. Rocks are big, impactful things you have to do, like investor meetings. Sand is the constant, granular stuff, like responding to messages on Slack.

Here's how you can apply the Rocks and Sand Model yourself:

First – Focus on your rocks
First, sort your tasks for the day into rocks and sand. Once you've identified your rocks, choose a maximum of 2 or 3 of them to work. The others will have to wait.

Then – Compromise on sand
There's a lot of noise in your day-to-day work that might not be that important. At the same time, a lot of the "sand" tasks get dramatically easier when you take care of your rocks. For example, by figuring out your team's strategy, once you share it with the team, a lot of the unanswered slack messages will "get answered".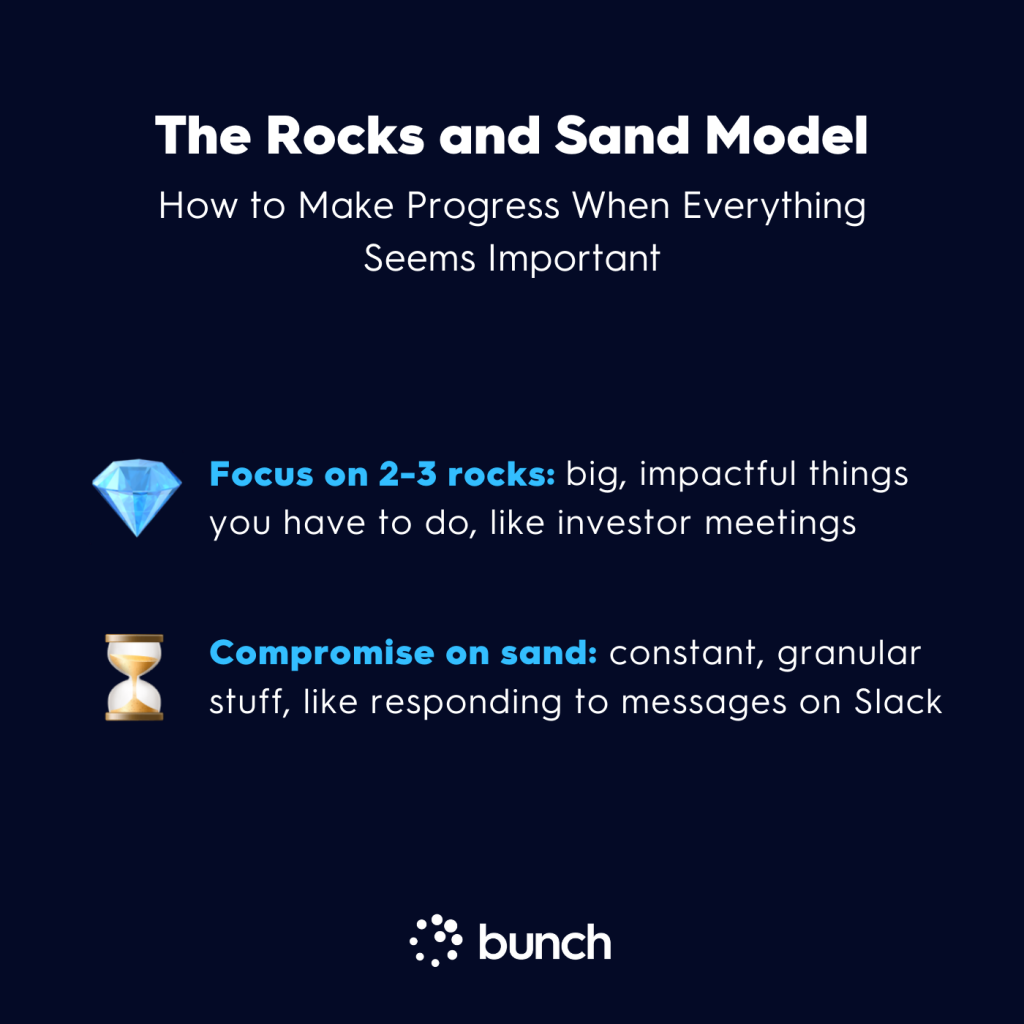 Further reading: Must Reads for Honing Focus and Managing Your Time (13 mins)
---
The Eisenhower Matrix
As a leader, you're often forced to juggle several competing priorities. When you have lots of different things on your plate, it's easy to focus on the most urgent tasks, but sometimes that means less urgent projects get dropped, even if they're more important in the long run. It's even harder when you also have to prioritize for your team.
Here's how to apply it:

First – make a list of all your current tasks.
You can do this on a piece of paper, a whiteboard, or your favorite online tool.
Next, Categorize your tasks into these 4 buckets:
Important & Urgent: these are the tasks you should start right away.
Important & Not Urgent: these are tasks you need to schedule for the future.
Urgent & Not Important: These are tasks you should delegate
Not Urgent & Not Important: These are tasks you should not be doing at all
Then – Take those important tasks from the first 2 categories:
The ones you're either starting or scheduling and make them visible to your team. Post a daily status update on Slack, and give stakeholders an estimated date of completion for each task.

For urgent, not important tasks you've decided to delegate, assign owners and ask them to schedule weekly check-ins with you to hold them accountable for getting them done and ask them to share daily updates on Slack.

Finally, ask your team to call out if any tasks are at risk or won't get on time.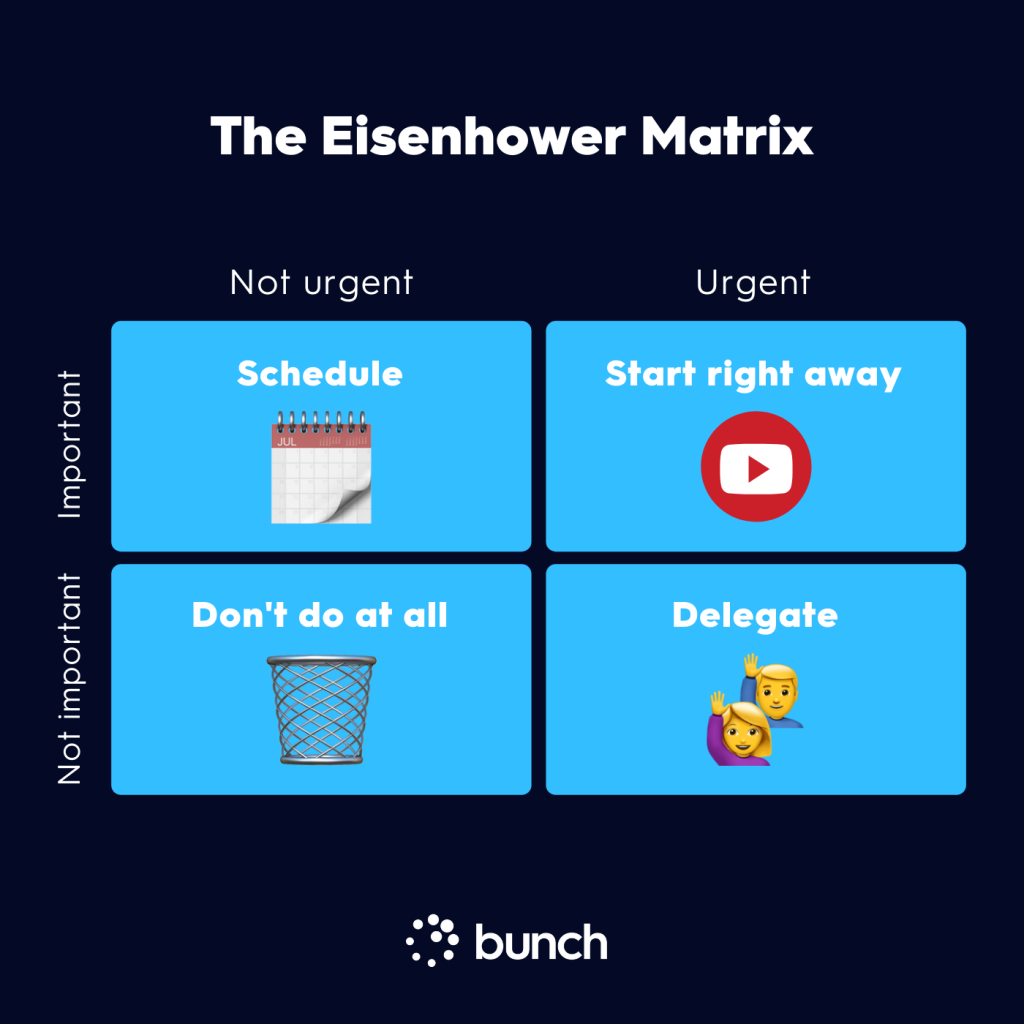 Further reading: How to Manage Multiple Projects (3 mins)
---
The Strategy Feedback Loop

For a team to be successful, it needs to execute and have a good strategy. A common problem is that teams get so focused on execution that they don't get feedback on their broader strategy often enough. As a result, they execute on tasks and projects that don't make sense.

To make sure your team's work is actually bringing you closer to your goal, try the Strategy Feedback Loop.
First – Get into the habit of regularly asking yourself these 3 questions:

Where do we stand now?
Where do we want to be next?
How do we want to get there?
Next – Answer these questions with targets
Start by answering these questions for yourself, and include quantitative targets wherever you can.

Then – Involve your team in finding solutions
Present your answers to questions #1 and #2 to your team, and ask them to answer #3 before you show them your ideas. That way they're a part of finding solutions.

Try doing this at the end of every weekly or bi-weekly cycle to keep your team from getting lost in the weeds and decide on the right next steps. You can also use these 3 questions on an ad-hoc basis whenever you feel like you're off course.

Further reading: How to use a feedback loop to get out of the weeds (10 mins)
---
Keep Scoring When You're Shorthanded

We all know the feeling of being swamped with work, only to lose a team member, especially in times like this. So, how can you redistribute work among a suddenly smaller team?

Here's a quick guide to Keep Scoring When You're Shorthanded:
First – Redistribute the highest value work only
If you lost a great employee and now have a smaller team (even if it's only temporary), it affects the team in multiple ways. Speak to that person's top stakeholders to figure out what their most critical contributions were. This is what you'll look to replace and assign to other team members.

Any other tasks should not be redistributed. You shouldn't swamp your already-stretched team with someone else's least important tasks. And that low-value work will often not even be missed, or at least it won't feel urgent.

Next- Establish 3 daily goals
Now is the time to have a talk with your team about the importance of prioritization. Each day, ask everyone to identify 3 things they need to do that are connected to the team's overall goals. Ask them to commit to focusing on them.

Then – Assign team accountability partners
Ask everyone in your team to pair up and check-in on each other daily to make sure they're making progress on those 3 most important tasks. This will boost your team's motivation and create more awareness of different roles and responsibilities.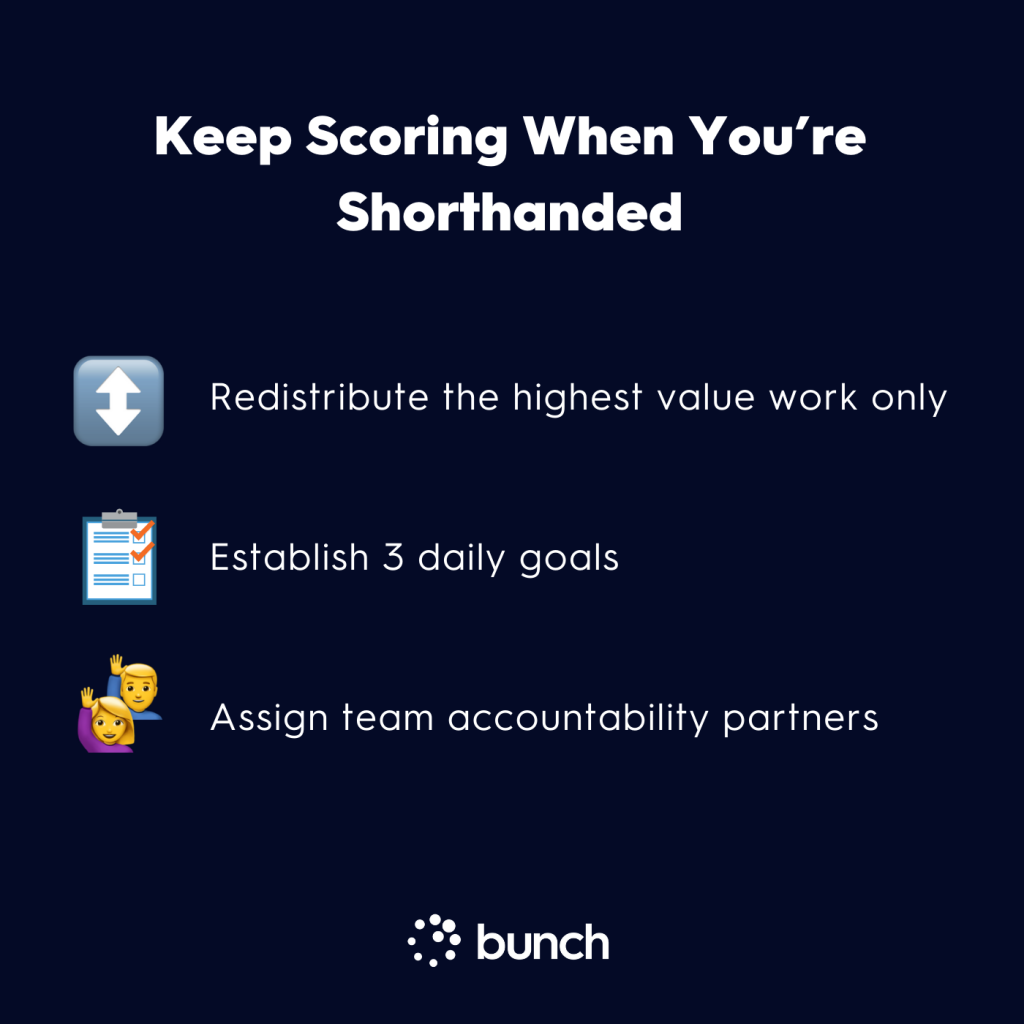 Further reading: How to lead a small but effective team (4 mins)
---
Want the Weekly Briefing sent straight to your inbox every week?

---
Taking Care of Yourself

Sunday, April 12, 2020

In uncertain times, worry and anxiety can get a hold of us. While we published our top tips earlier this week on how to lead your team through a traumatic experience, it's important take care of yourself too.
This week's briefing will give you a few tools to help you keep calm and clear-minded next week, so you can lead your team and execute effectively:
Battling Worry: Snap Write Out of It
---
Battling Worry: Snap Write Out of It
Getting paralyzed by fear or uncertainty about the future is a major productivity killer.
Instead, you need to accept ambiguity, focus on today's challenge, and "cross that bridge when you get there". Next time you catch yourself thinking, "but what if something bad happens?", try this quick 2 step process we call "snap write out of it".
First – Strive to switch your mindset.
Focus on something totally different for a moment. A surprisingly useful hack for doing this is to try and write your name with your non-dominant hand. It may sound weird, but give it a go!
Next – Write down your worry and your response
(this time, you can use your dominant hand). Write down your worry. Sometimes, this will already make you feel better. If not, only then start writing down ideas for how you could prevent or fix the problem you're envisioning. If you want, you can share the plan with your team or other stakeholders.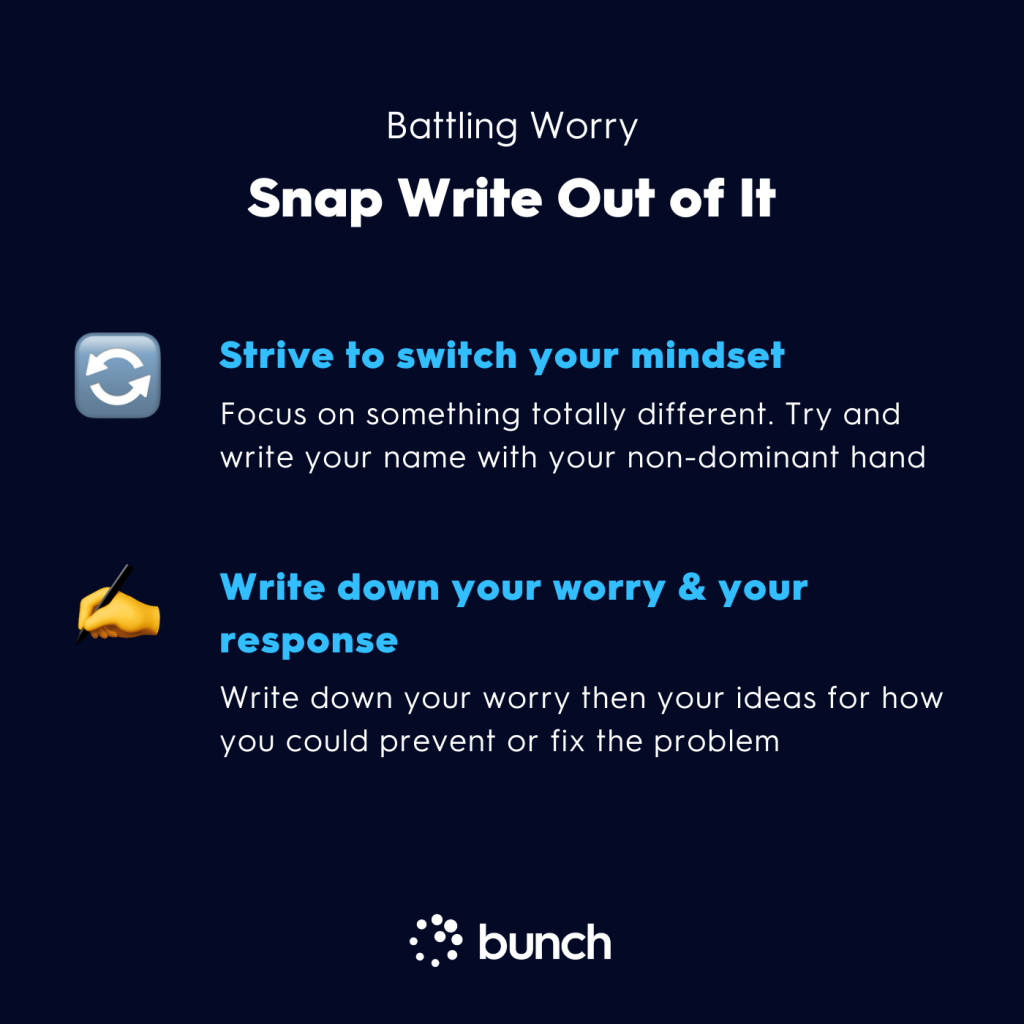 Further Reading: How to Stop Worrying (16 mins)
---
Eliminating Excess Exposure
Reducing fear during a crisis
Excessive exposure to images of a disturbing event —such as repeatedly viewing video clips on social media or news sites— can create traumatic stress in people who are not directly affected by the event. So if you or someone on your team is afraid, one strategy to regain control is to limit your exposure to it. In the case of Coronavirus, that means being thoughtful about how and when to expose yourself to social media and news.
Here's how you – or any member of your team – can do this:

First, pick a timeslot for news and stick to it
It's often best to define a 15-30 minute slot in your day where you look at the news. Then try to avoid it for the rest of the day. To make sure you don't disrupt your sleep, it's often best to do this in the afternoon, not at night.
Second, consciously adjust your news intake
Over the course of a few days, try to find the right balance so that you're informed, but not triggered to the point of feeling constantly anxious. It's often worth it to take a break from the news and social media for a few days or weeks until your stress symptoms ease up.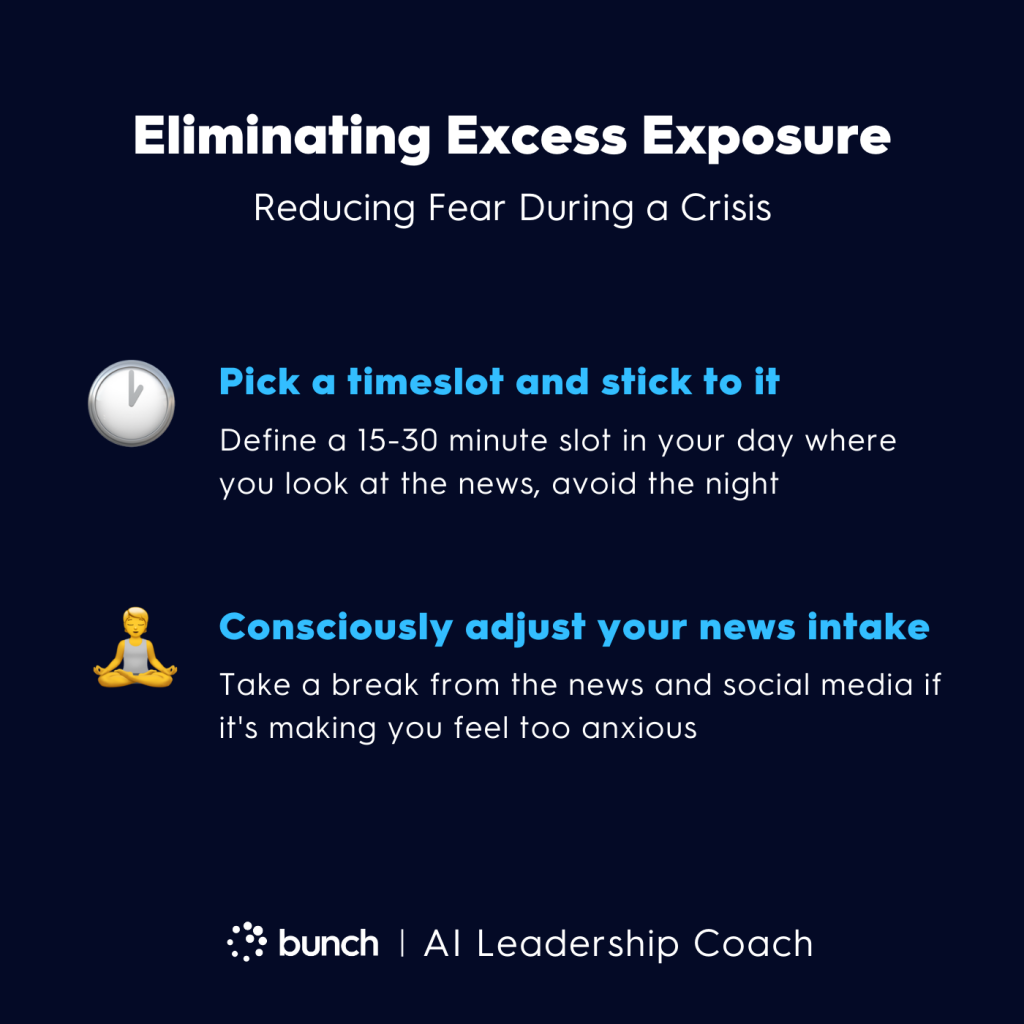 Further Reading: A Manager's Guide to Mental Health During the COVID-19 Crisis (11 mins)
---
Team Therapy
Feeling better by sharing how you feel, together.
Talking about how you're feeling can make you feel better, so why not come together with others on your team who want to do the same? You can actually turn this into a team ritual.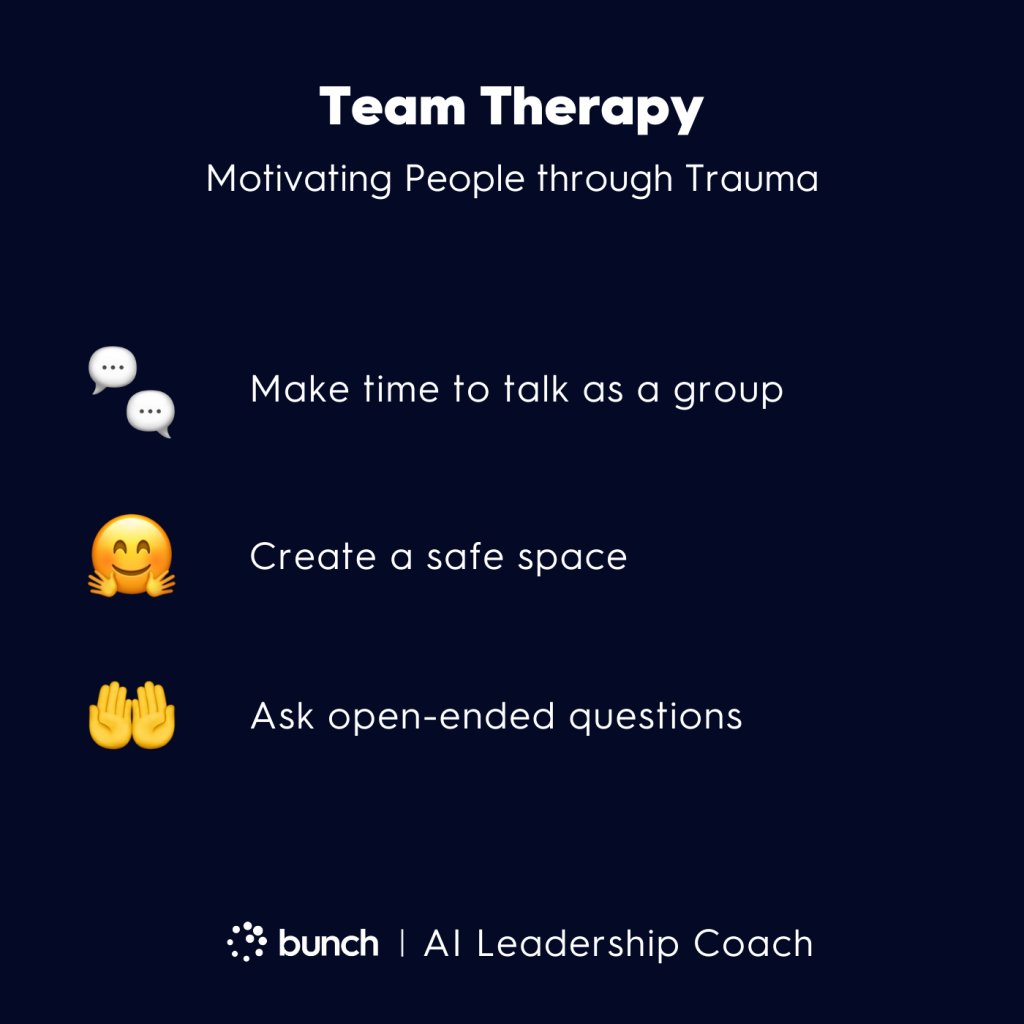 Here's how it works:
Take time to talk as a group
Aim for at least one session a week (attendance is optional), and schedule 60-90 minutes to talk on video about how you're all feeling. Ideally, it should be at the end of the day so people don't feel pressure to get back to work afterward.
Create a safe space

Creating a feeling of safety is the only way this approach will work. Start the meeting with a quick introduction like this one:
"What will be talked about here has to stay confidential. In this room we are not CTO, Product Manager and Marketing Lead but rather Liz, Dean, and Sam. Going through this together will help us to come out stronger. Don't shy away from sharing anything that challenges you, big or small. When responding to each other, it's very important to refrain from judgment and be as empathetic as you can. While we're all going through a similar thing, everyone's experience is a bit different and personal. It's important to respect that. Does that work for everyone?"
Ask open-ended questions

Try something like "What's been challenging for you lately?" and take turns sharing. For most people, being open and being heard is already very helpful, even if the others can't offer specific advice or solutions.Pro Tip: You aren't a professional therapist, and you shouldn't feel the need to be one. A safe space, calm environment, and listening ears are already helpful for many people.
Further Reading: A Manager's Guide to Mental Health During the COVID-19 Crisis (11 mins)
The Pause
How to stay calm and focused in stressful situations
Triggers. We all have things that bother us when interacting with other people – those pet peeves that cause us to feel annoyed, react emotionally, or get defensive. This is normal, but it's best to control your reaction to avoid losing your cool – especially in front of your team.
First, notice when you're stressed.
Everyone has their own stress cues. Does your heart beat faster? Is your stomach tightening? Your job is to figure out what yours are, and learn to spot them.
Second, openly acknowledge the situation.
If you get bad news, repeat what the other person says back to them to clarify and confirm.
And finally, pause…
Take a quick break before doing anything to gain control of the situation. If you're with other people, you can say "I need a minute to digest this". Clear your mind and think through your response.
Only then should you respond. It takes a bit of practice, but getting into the habit of pausing in stressful situations will make you a more effective leader.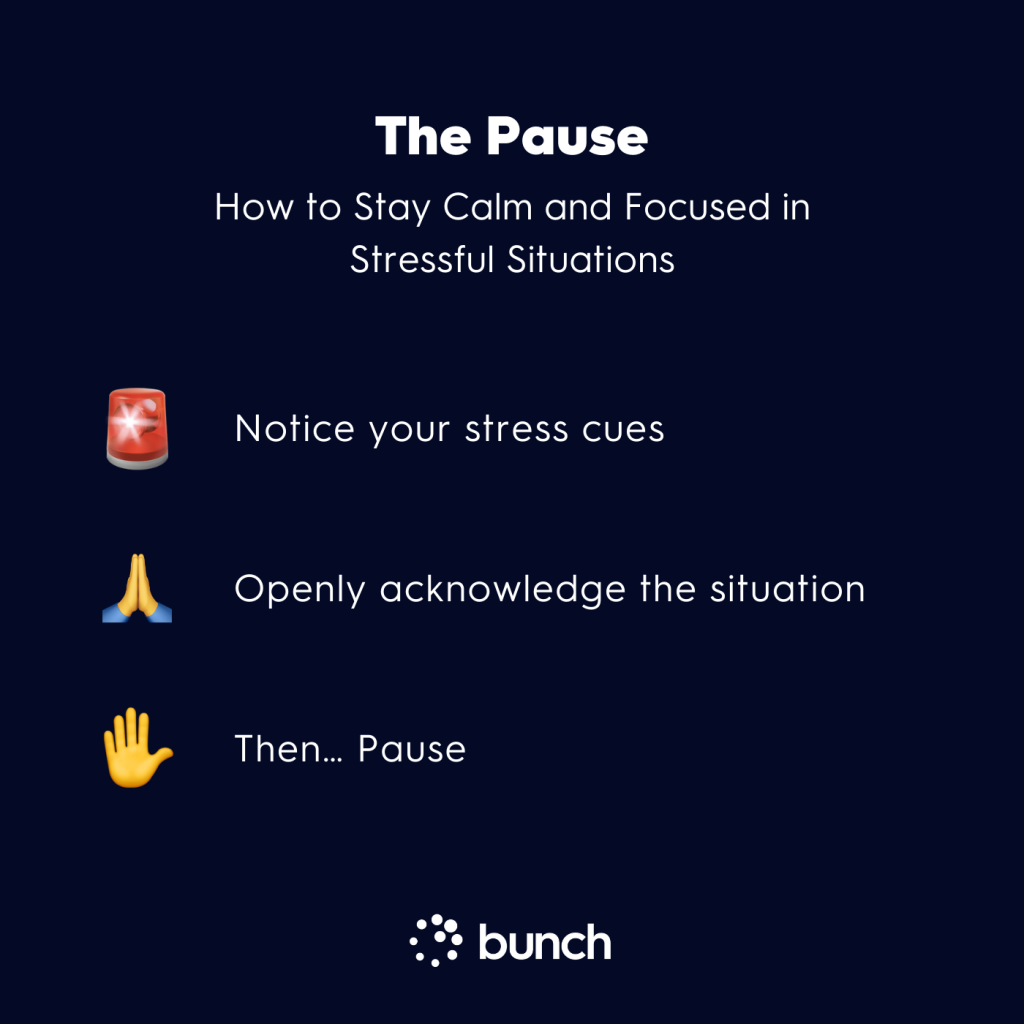 Further Reading: How to Stay Calm at Work (6 mins)
---
Want the Weekly Briefing sent straight your inbox every week?